Loricraft's "String" Based Record Cleaning Machine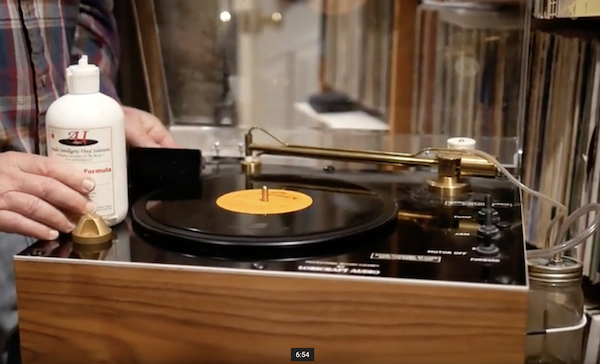 This video was shot a few weeks ago. The editing was completed today, the day SME announced it had purchased Garrard and Loricraft. Just a coincidence but a neat one! For those who don't know: Loricraft's Terry O'Sullivan is a Garrard 301/401 idler wheel drive expert who rebuilds and restores them for customers world wide.
O'Sullivan also designed this "string" type vacuum machine. By buying Garrard and Loricraft SME now has an idler wheel drive expert "in-house" and an excellent line of record cleaning machines—something SME has never manufactured or marketed.
Perhaps there will soon be new Garrard idler wheel based turntables manufactured by SME. For now though, there are these record cleaning machines. Even though this one is a few years old and has since been superseded, the video shows how they work and how quiet they are.
<!- ------------------------------------>
| | | | | | | | | | | |
| --- | --- | --- | --- | --- | --- | --- | --- | --- | --- | --- |
| | Equipment Reviews | | The Gruvy Awards | | Blogs | Columns | | Show Reports | | News |