Bob Dylan 3-Way Not a Devil's Triangle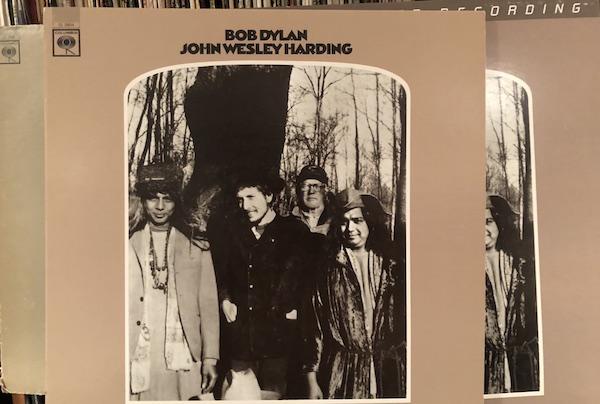 A New Zealand-based reader recently emailed asking if Mobile Fidelity's double 45rpm monophonic Bob Dylan reissues were "worth the money". He added that he was a
big
Bob Dylan fan.
I gave him my opinion and now it's your turn. Below are three samples of "The Ballad of Frankie Lee and Judas Priest" from John Wesley Harding. One is from an original Columbia "2-Eye" pressing (1C), another is from the Sony/Legacy mono box set cut at Sterling Sound from the original tapes and the third is the double 45rpm edition also sourced from the original analog tapes, though none are identified.
Please listen and see if you can tell which is which and please give your preference. I brought these three records to both Audio Advisors in West Palm Beach, Florida and Ovation AV in Indianapolis, Indiana (the Indianapolis airport does have the fastest, most easily accessed free Wi-Fi I've yet to experience—as promised by The Los Angeles Times).
Though the systems and rooms were very different the preferences among the listeners were identical though I'm not divulging that here now. Later!
<!- ------------------------------------>