AnalogPlanet Tours GZ Media The World's Largest Record Pressing Plant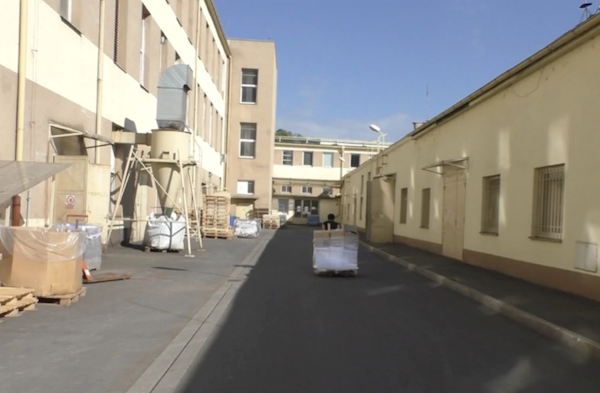 GZ Media, located in Lodenice, Czech Republic ("GZ" stands for Gramofonové Závody [Gramophone Record Factory]), founded in 1951, is the world's largest vinyl record manufacturer. In 2015 GZ produced 65,000 records a day! Today they press even more.
You have to see the place to believe it, so here's a factory tour! It's long, because there's so much to see, including the enormous pressing plant, the copper disc (DMM) production facility, the printing and box producing division and GZ's own vinyl pellet manufacturing facility located on-site.
This tour took place last spring during a European trip that included the Making Vinyl event in Berlin, followed by visits to CH Precision, darTZeel and Hi-Fiction (Thales tone arms and turntables, EMT cartridges), the GZ and finally Optimal Media in Röbel, Germany. That tour will soon be published. Following these visits it was off to Munich High End. It was a busy week! I'd like to thank Tommy John underwear, without whose quick drying products, this would have been a messy trip (luggage missed connections three times!).
GZ Media is owned by Zdenek Pelc. Mr. Pelc joined the company in the 1980s when vinyl was "dying". Rather than scrap the record presses, Mr. Pelc trusted his "gut" and chose to keep them and continue pressing records.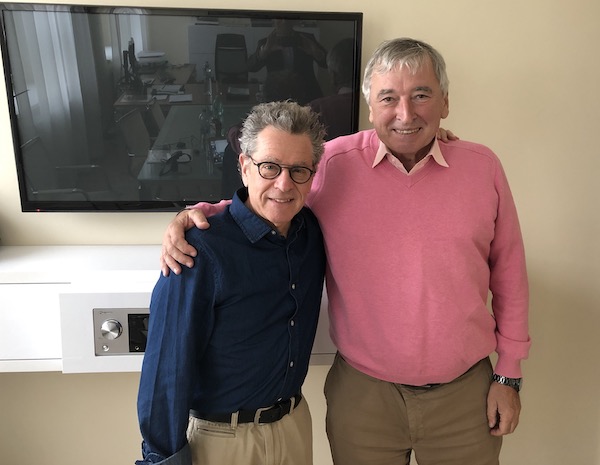 Pelc doesn't only trust his "gut": in 2000 at age 49 he enrolled in the Harvard Business School (he's now semi-retired). In 2015 Forbes Europe named him "Entrepreneur of the Year". Today he's semi-retired. Pelc famously said in the Forbes interview that he decided to continue pressing records until, if that's how it turned out, GZ was the last pressing plant in the world.
GZ Media's current CEO is globe-trotting Michal Sterba, who is interviewed in the video.
Don't miss near the end of the tour, the bonus "deconstruction" of the "RL" version of Led Zeppelin's "Whole Lotta Love" (transferred from vinyl to a 96/24 file), which demonstrates GZ's sophisticated software package used to "pre-master" digital files to produce high quality vinyl editions. Among the system's capabilities is creating a "stylus-eye" view of coursing through the grooves of the vinyl record that the file would produce.
<!- ------------------------------------>