Some of My Best Sounding Records Discussed In These Ken Micallef Produced and Edited Videos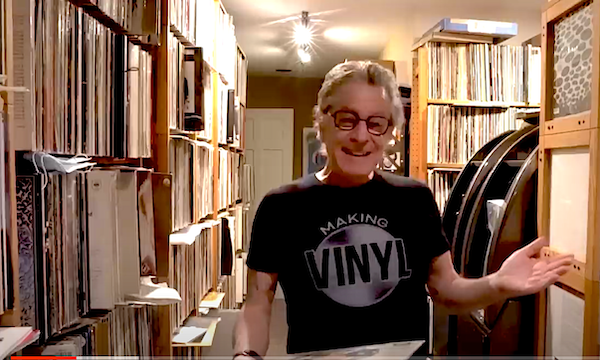 Stereophile reviewer Ken Micallef visited (mask on) recently to pick up a turntable for review. He asked if I'd do a video with him showing some of my best sounding records. I agreed and picked a bunch out that I show in these three videos shot during his visit.
No 'science' was involved in the choices, nor did I mull over what I'd choose. They just came into mental view as I started choosing and of course there are many, many more I could have chosen and I will at some point follow up on the AnalogPlanet channel since Ken's viewers clearly enjoy this.
P.S.: Ken is a drummer so the timing of his edits is "spot on".
<!- ------------------------------------>
| | | | | | | | | | | |
| --- | --- | --- | --- | --- | --- | --- | --- | --- | --- | --- |
| | Equipment Reviews | | The Gruvy Awards | | Blogs | Columns | | Show Reports | | News |