Ortofon Partners With PHONOCUT to Further Develop High Quality Home Vinyl Recording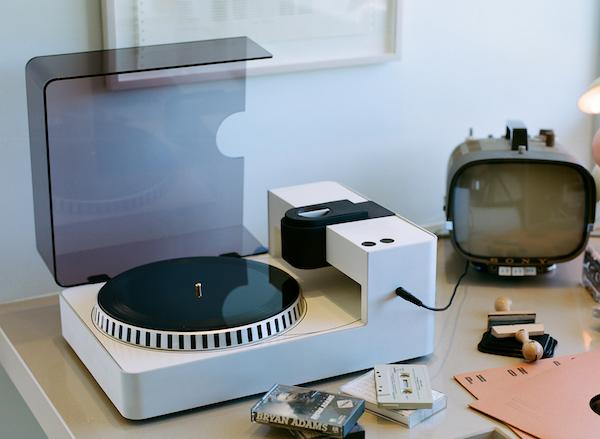 At
Making Vinyl Hollywood, 2019
Austria-based PHONOCUT demonstrated a still in development all-analog based home vinyl cutting system that uses blank vinyl (not lacquer) discs. At 4:52 in the embedded video at the above link you can watch the compact system cut a record and learn more about it.
Ortofon just announced that Chief Officer of Acoustics and Research, Leif Johannsen has joined the international PHONOCUT development team to contribute his and Ortofon's expertise in high-end audio hardware development, production and quality control. Johannsen will participate in the final stages of PHONOCUT's first generation home vinyl recorder to be shipped in 2021. The projected cost is $3300, with blank discs costing around $10.00 each.
Mr. Johannsen sent PHONOCUT 96/24 files (down-converted from 32/192 original files) produced using an SAT arm and Anna D cartridge and PHONOCUT cut a vinyl record and returned it to Johannsen who digitized it at 32/192 and then downsized it to 24/96 before sending it here (whew!), but here it is (an excerpt from the legendary RCA "Living Stereo" The Royal Ballet"): PHONOCUT FILE
Here's PHONOCUT's Making Vinyl presentation:
PHONOCUT's founders are Impossible Project co-founder Florian "Doc" Kaps, lathe master Flo Kaufmann, Internet entrepreneur David Bohnett and Arts Technologist KamranV.
AnalogPlanet visited the Vienna-based Supersense Store back in 2017. If you missed the video be sure to watch!
<!- ------------------------------------>