Mike Hobson and Chad Kassem Reminisce About the Founding and Rich History of Classic Records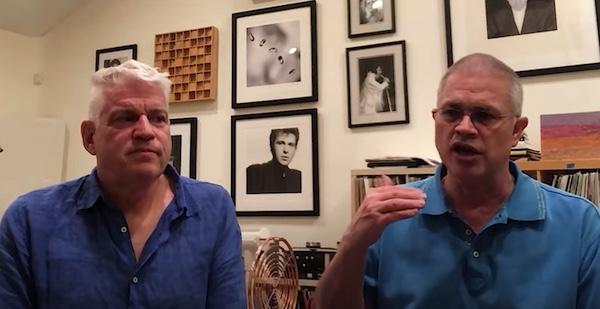 Classic Records Founder Mike Hobson and Acoustic Sounds/Analogue Productions/QRP Founder Chad Kassem reminisce about the "old days", and the beginnings of Classic Records, which in 1993 when almost
no one
was making vinyl, decided to manufacture great records—and maybe even sell a few.
For those of you unfamiliar with this rich history, this is essential viewing. For those of you familiar with this history, you too will enjoy this hour plus video. Hobson lays it out: he guaranteed RCA $200,000 upfront to reissue 20 classic RCA titles.
Hobson and Kassem talk about all of the history including how Chesky Records first released parts of the RCA catalog but were unable to use the original artwork. They discuss buying and selling original RCA and Mercuries back when they went for "crazy money". The two pay tribute to the late Harry Pearson, who in The Absolute Sound along with Sid Marks, helped popularize the rich RCA and Mercury catalogs.
Kassem saved much of the original memorabilia and shows it in this fascinating video that's now history but for those of us who were there, it was just what happened. The first press conference at CES began with a mysterious question mark postcard. 200 people showed up for ?.
Here you'll find for sale the Classic Records archives.
And here you'll find Chad describing The Classic Records Archives.
<!- ------------------------------------>