Ten New Turntables Include Something for Every Analog Lover's Budget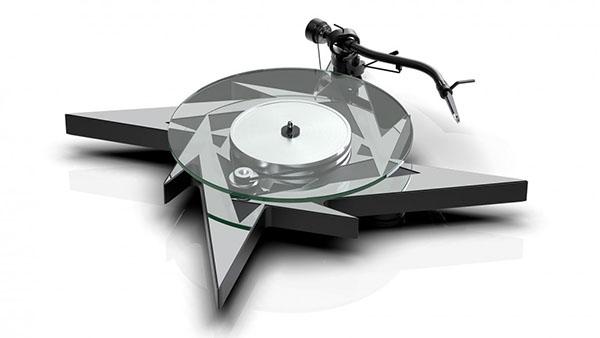 There is never a bad time for a roundup of current turntable offerings, so today's the day! We've compiled ten new and notable 'tables that span a range of MSRPs, from the instantly affordable to the champagne-budget compatible. There's something here for everyone in our ever-expanding Analog Planet universe, so read on, and spin on. . .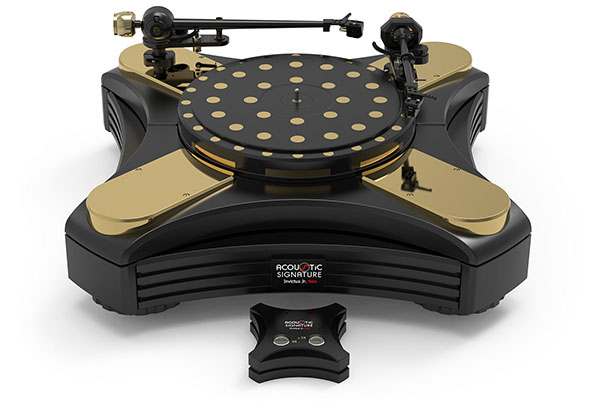 ACOUSTIC SIGNATURE INVICTUS NEO JUNIOR
If the almost $200,000 pricetag of the Invictus Neo turntable was totally unobtainable, perhaps the $129,000 price of the Invictus Neo Junior is more palatable. Here's what it has to offer: The Neo Junior is available in silver, black/gold, or black/chrome, with a matching external controller. Unlike the six motors in the Neo, the Neo Junior has four integrated, isolated AC motors. The anodized aluminum platter is oversized with a brass layer totaling 36.5 lbs, driven by an rpm-regulated double belt drive system. It can accept up to four 9-to-12-inch tonearms. It doesn't hurt that it looks just as impressive as its big brother, either.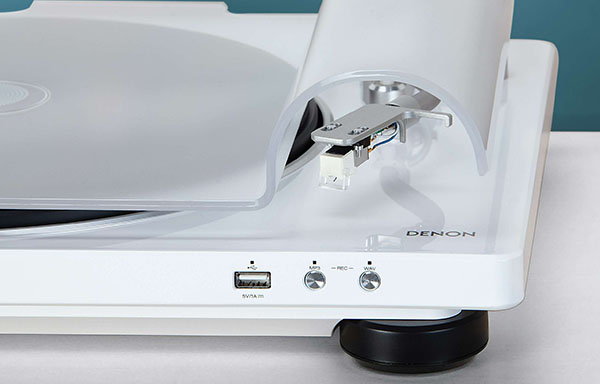 DENON DP-450USB
There's always a troublemaker in a group, and here it is. The Denon DP-450USB ($699) combines iconic Denon turntable technology with a built-in A/D converter with a choice of MP3 or WAV files. (Oh, the horror!) It features electronically controlled speeds of 33⅓, 45, and 78 rpm. It has switchable phono EQ and RCA outputs, so it's a simple plug-and-play option. The DP-450USB supports either MM or MC cartridges, and it comes with the DSN-85 MM stylus. With a total weight of only 12.4 lbs, it doesn't have the platter or plinth heft you might expect in this price range. It does come with a very attractive curved dust cover. While adding the USB port might turn off some purists, there are those listeners who want to digitize their LP collections, and this is a simple way to get started.

LINN LP12 WITH RADIKAL POWER SUPPLY
The LP12 has been the go-to turntable from Linn for decades, so how can it possibly have anything new to offer? As it is completely customizable, adding the new Radikal power supply ($5,525) brings an enhanced level of accuracy to an already impressive build. It's available in either an anodized machined black or silver, or a standard enclosure that's powder-coated black or silver. The DC motor in the Radikal is newly designed to produce a cleaner and more accurate voltage to drive the platter. The older Radikal used an analog voltage reference, which was subject to drift; the new Radikal uses precision DAC voltage reference to provide a greater degree of precision. Other features have seen upgrades as well. The components are smaller with a new board design with quieter power supply rails that combine with the other features to improve the sound at all stages. Seems like you can improve a good thing.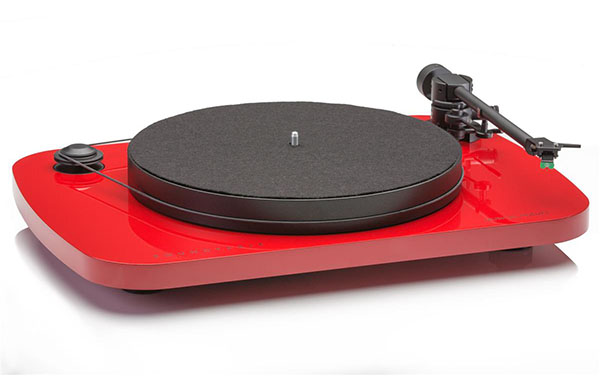 MUSICAL FIDELITY ROUNDTABLE S
It seems fitting we include the new Roundtable S from Musical Fidelity ($749). Available in a choice of high-gloss red (wow!), white, or black with optional dustcover, the Roundtable S is a very affordable option that allows for future upgrades. It comes with the Ortofon 2M Red moving magnet cartridge fitted on the straight, aluminum 9-inch, 14g tonearm. The replaceable Ortofon 2M Red is exchangeable with the 2M Blue or 2M Silver. The outside belt-drive system operates at 33⅓ or 45 rpm with a manual speed change. The platter is high-density MDF. It comes with counterweights, white cotton gloves, and alignment tools. The Music Fidelity name continues to shine.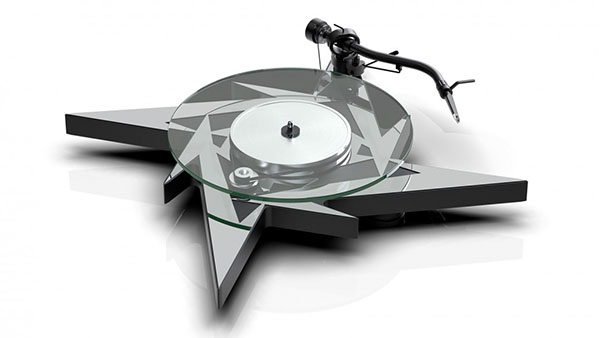 PRO-JECT METALLICA LIMITED EDITION
Could the return to the charts of Metallica's March 1986 juggernaut album Master of Puppets be based on a) its use in Stranger Things on Netflix, or b) is it really in anticipation of the new tribute turntable about to be released by Pro-Ject this summer? (Who knows; stranger things have happened.) Shaped with the band's logo on the mirror-finished chassis, this $1,599 turntable is more than a gimmick. It comes with an 8.6-inch S-shaped tonearm pre-installed with the Pro-Ject Pick it S2 C integrated cartridge and headshell that can easily be upgraded. It has a thick glass platter and aluminum subplatter with a metal drive pulley. The precision belt-drive system with electronic speed control is capable of 33⅓, 45, and 78 rpm. After 36 years, Master of Puppets is back on the charts, so it's only fitting to play it on Metallica's Pro-Ject turntable, don't you think?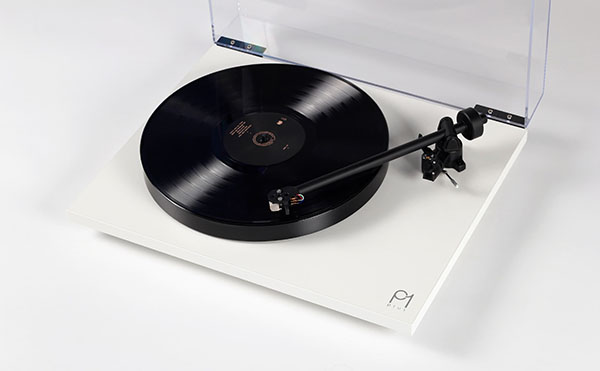 REGA PLANAR 1 PLUS
Rega tasked their team to improve on their massively popular Planar 1 turntable. The result? The Planar 1 PLUS ($725) contains a factory-supplied moving magnet cartridge along with a whole new look, featuring a matte white or black finish and a built-in phono stage. Inside, a 24V low noise synchronous motor is designed to reduce vibrations. The belt-drive system and high-mass phenolic platter are designed for improved accuracy and speed performance. It comes with a dust cover with integrated cooling. The PLUS also comes with Rega's handmade RB110 tonearm. The bias assembly is preset; Rega claims this makes the Planar 1 PLUS the most plug-and-play turntable they've ever manufactured. Good job, team.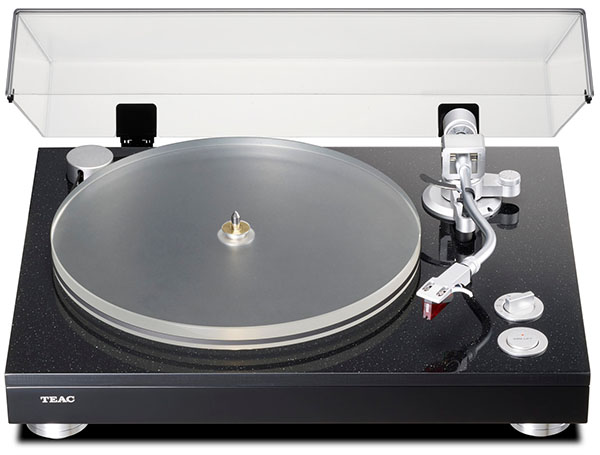 TEAC TN-5BB
TEAC isn't really known for producing turntables that are bought for their looks, but the TN-5BB ($1,799) has a simple look that is pleasantly appealing. Maybe it's the 20mm-thick acrylic platter; maybe it's the faux black marble finish. Regardless, the TN-5BB is one of the best-equipped models from TEAC. The marble/MDF/Washi paper makes for a solid base that suppresses resonances, but mounting the tonearm on the marble and the motor on the MDF reduce the transmission of vibrations. The TN-5BB has balanced XLR outputs. The belt-drive system is supported by the PRS3 Platter Rotation Sensing Servo System that provides precise rotation at 33⅓, 45 and 78 rpm. This is a good entry option into a balanced system.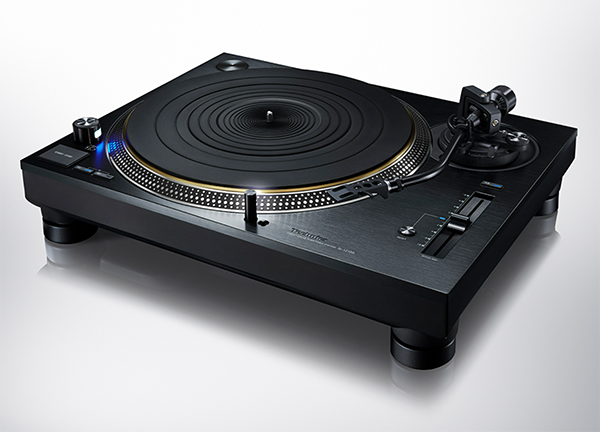 TECHNICS SL-1210G
Given the success of the Technics SL-1210GAE — which sold out almost instantly — it should be no surprise Technics released another all-black edition, the SL-1210G ($3,999.99). This Grand Class iron-coreless direct-drive turntable is an all-black version of the acclaimed SL-1200G. It retains all the features of its silver brother, including the three-layer platter consisting of a brass top plate, diecast aluminum, and an elastomer damping layer on the bottom. Twin-rotor construction is said to reduce the bearing load; this maintains high torque while reducing vibrations. Borrowing motor technology from Blu-ray players and changing the drive mode dependent on the operational status of the motor helps the SL-1210G achieve a high-starting torque and high-speed stability. The magnesium tonearm is balanced on the traditional Technics gimbal suspension. The SL-1210G is everything the SL-1200G is, wrapped up in a gorgeous black finish.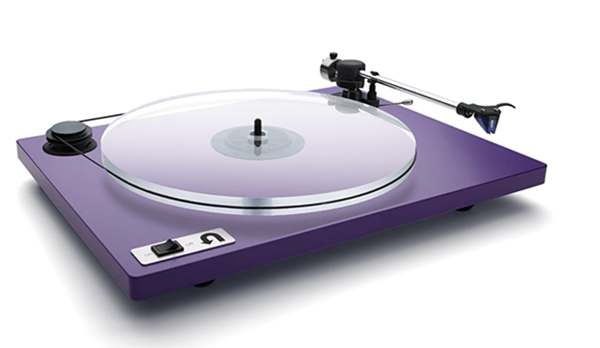 U-TURN ORBIT CUSTOM
The U-Turn Orbit Basic is known as an affordable, well, basic manual speed belt-drive turntable that left users wondering what it could achieve if a few parameters were changed or upgraded. Here's your chance. The U-Turn Orbit Custom lets users select almost every component — finish, platter, cartridge — with almost unlimited configurations. (Okay, fine; hundreds of combinations!) Even after delivery, the parts can be upgraded and changed later as tastes and budget allows: nine colors for the solid hardwood plinth (ooh, ultraviolet — be still my heart), MDF or acrylic platter, five cartridge options including the Ortofon 2M Blue, and an optional cue-lever. There are also five preamp options, including built-in or external. A dust cover is included with all options. Price is dependent on the configuration, but tops out at $634.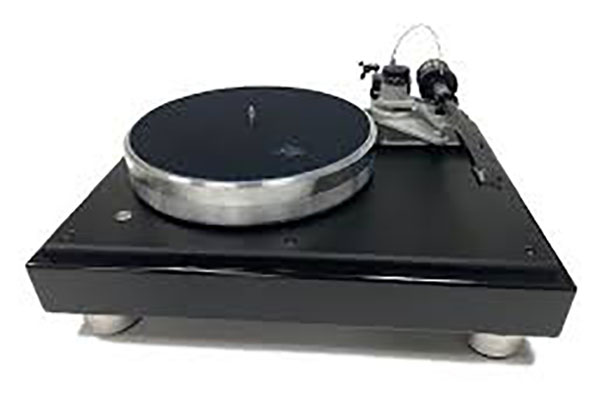 VPI CLASSIC SIGNATURE
Getting a VPI turntable from the Classic line seemed like an impossibly expensive endeavor. That quality is now within reach with the Classic Signature 'table, which retails for $6,390. The single-piece MDF chassis is lacquered with a choice of finishes: Black Ash, Piano Black, or Walnut, all quite gorgeous. Weighing in at 30 lbs., the chassis is bonded to a ¾-inch thick layer of aluminum and stainless steel. Add that to the 20 lbs of machined stainless steel and aluminum used for the platter with precision inverted bearings, and you have one beast of a machine. The belt pulley is driven by the 300 rpm precision AC synchronous motor with stated accuracy to ±0.0005. The Classic Signature comes with the JWM-10-3D-Gimbal Standard Wire, but a range of cartridges are available with the turntable for an additional cost.
<!- ------------------------------------>