RSD 2022 Roundup Special: Louis Armstrong, Vince Guaraldi, David Bowie, Bing Crosby, and Paul Kelly All Help Usher in the Holiday LP Spinning Season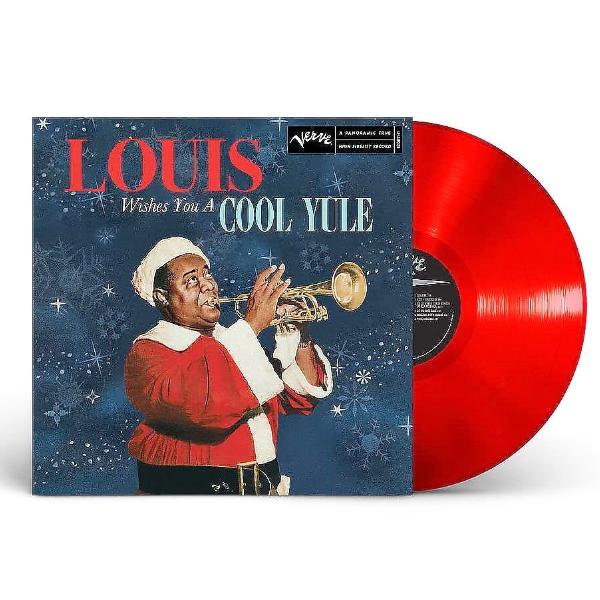 The post-Thanksgiving retail smorgasbord known as Black Friday coincides with arguably the year's biggest bi-annual celebration event for vinyl lovers like ourselves: Record Store Day! This year, as the Turkey Tryptophan bliss begins wearing off, record hunters pursuing pristine platter pleasures should also keep a clear eye out for the many sweet seasonal spins waiting at their favorite independent record shops. In the spirit of the season, we've come up with a short list of holiday favorites for you to consider — two in full review form, and three of them in preview mode. Let's get to it!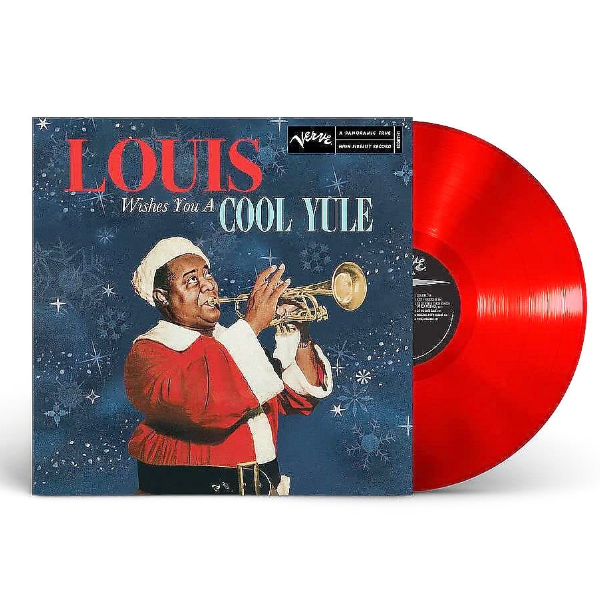 LOUIS ARMSTRONG
LOUIS WISHES YOU A COOL YULE
1LP (Verve/UMe)
MUSIC: 10
SOUND: 7
Believe it or not, Louis "Satchmo" Armstrong never officially released a Christmas album during his lifetime. At first, I didn't fully initially believe the press release that mentions this fact, so I poked around on Discogs, where I only found several holiday-themed singles and EPs scattered across his career. But, indeed, there was no fully dedicated holiday album from America's beloved founding father of jazz as we know it and love it! (Who knew?)
Well, the folks at Verve Records/UMe certainly knew, and decided to change that fact this year by issuing, for the very first time, Louis Wishes You A Cool Yule — his first-ever official Christmas album. And, I gotta say — they did quite a righteous job of it.
Right from the cover design — which seems to repurpose artwork used on a German EP from 1958 (see below) — on down to Satch's final haunting words of the previously unreleased reading of Samuel Clement Moore's poem "A Visit from St. Nicholas" (a.k.a. "The Night Before Christmas") Louis Wishes You A Cool Yule is a total winner as an end-to-end holiday listening experience. The last recording he ever made — from his bedside and on his own recorder, no less — the lovely, newly recorded backing music by New Orleans pianist Sullivan Fortner beautifully compliments Armstrong's poignant reading of the classic holiday tale.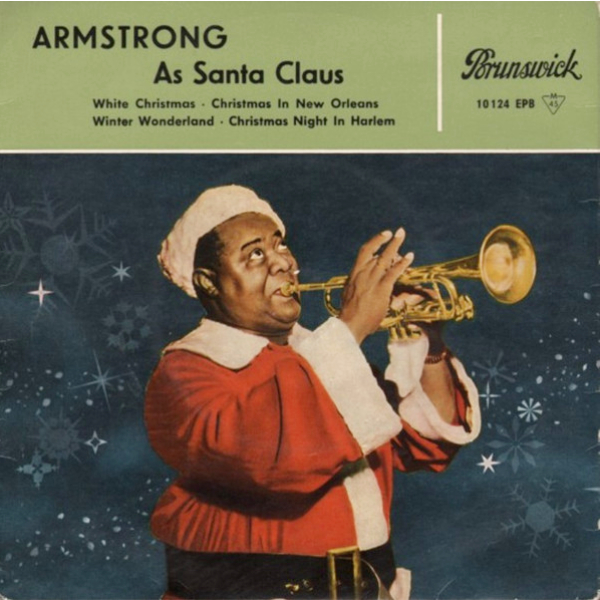 The album features — all now wonderfully sequenced in one place — several Decca Records singles from the 1950s, including "Cool Yule," "Christmas Night In Harlem," and "'Zat You Santa Claus?" The 11-track single LP also features lovely duets with Velma Middleton ("Baby, It's Cold Outside") and one from Armstrong's great singing partner — with whom he collaborated on three legendary albums in the mid-to-late-1950s — the equally legendary Ella Fitzgerald ("I've Got My Love To Keep Me Warm").
Of course, no holiday collection from Louis Armstrong would be complete without his glowing, soothing signature song written by then-Impulse Records head Bob Thiele, 1967's "What a Wonderful World."
The red vinyl pressing of Louis Wishes You A Cool Yule sounds pretty great in all its mostly monaural glory — my copy was clean, quiet, and well-centered. I was also happy to see the disc was pressed on closer to an opaque red rather than translucent vinyl, so it played quite warmly. To that point, I have found translucent discs tend to sound a bit crisper and brighter for some reason. (I have written about this phenomenon elsewhere, even comparing and contrasting two discs from the same mastering of a recent Flaming Lips 2LP set.)
Cool Yule looks and even feels like a record from the 1950s or 1960s — with period-accurate Verve Records labels on it to boot. It appears to be 180g, but the cover hype sticker — and related press materials, for that matter — did not indicate it one way or another.
The packaging for Louis Wishes You A Cool Yule is rounded out with liner notes from Grammy-winning writer Ricky Riccardi (author of two Armstrong biographies, and Director of Research Collections for the Louis Armstrong House Museum). Reading them, you will learn more about why Christmas became such a special holiday for Armstrong and his wife Lucille even when they were on tour, as they would set up a tabletop tree wherever they were at the time.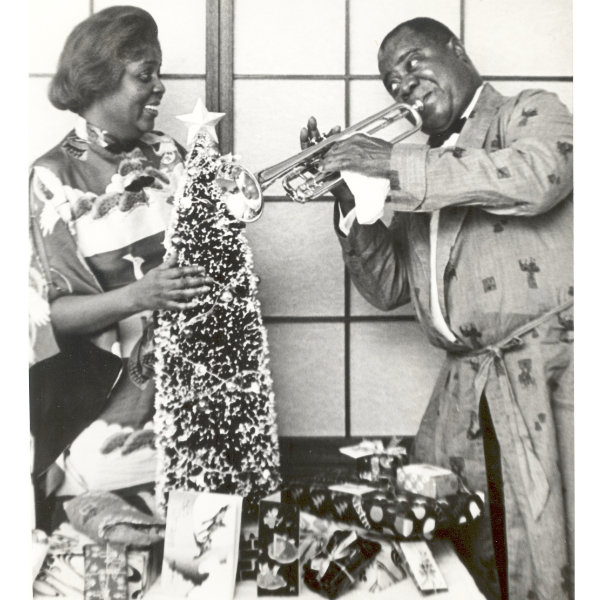 Louis Wishes You A Cool Yule is a special release, and a must-have record for every vinyl-loving Satchmo fan — or simply anyone who likes great, jazzy holiday music. There is even a picture-disc version available (See link directly below), which I am tempted to pick up simply because the artwork is so charming.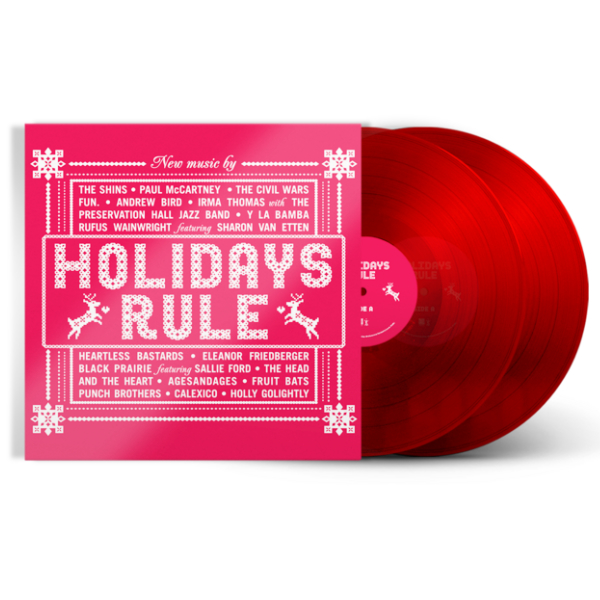 HOLIDAYS RULE
180g 2LP (Craft Recordings / Hear Music)
MUSIC: 8
SOUND: 8
Jumping from an album that none of us have heard before to one I completely missed back when it was first released in 2012, Holidays Rule makes it first-time vinyl appearance this season in a variety of festive colorful options.
These 17 recordings present timeless holiday favorites through the modern-day vision of groups and artists like fun., The Shins, The Civil Wars, Rufus Wainwright, Fruit Bats, Punch Brothers, Irma Thomas, Calexico, Andrew Bird, and many others. Oh yes, and a fellow named Paul McCartney is on this one as well!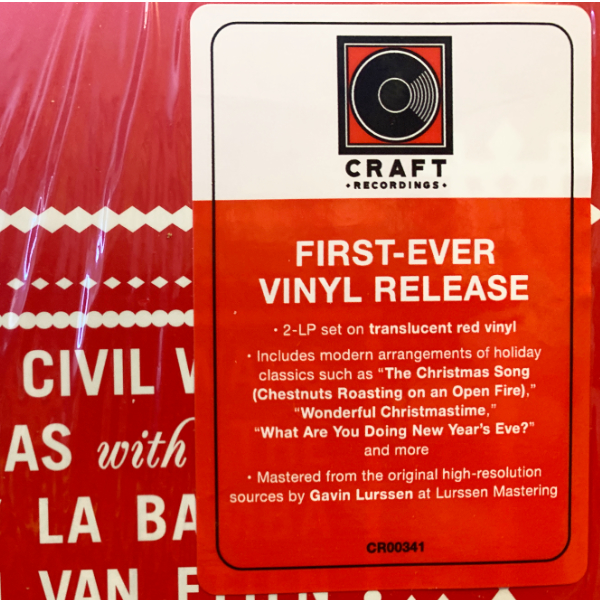 Mastered from "high resolution sources" by Gavin Lurssen of Lurssen Mastering, there is no doubt some digital DNA inevitable in these recordings — but that should not necessarily be a dead-end for fans of holiday records. It's all about the end-to-end listening experience, and this one plays quite nicely and will be perfectly fine for those holiday party spins with friends and family around to enjoy it with you. And while I'd never heard the original CD version, I suspect this new vinyl edition offers some sonic improvements.
It is hard to not get a kick out of hearing The Shins tackle McCartney's late-1970s holiday hit, "Wonderful Christmastime." And then, on the same album side, we get to hear Sir Paul himself tackle a song from his own past, Mel Torme's 1945 classic "The Christmas Song" — a song Nat King Cole made a smash hit back in the days (days plural here, since he did so across several versions he recorded over the years. It's a tune known by many from its signature storytelling opening line, "Chestnuts roasting on an open fire. . ."
I got a case of the warm fuzzies from hearing The Head and The Heart's version of Frank Loesser's "What Are You Doing New Year's Eve?" This is a song I only know because one of my musical heroes — Les Paul — plays on a version of it from 1947 by pop crooner Dick Haymes that was released on Decca Records way, way, way before I was born. (Sidenote: you can find Haymes' version on a great CD compilation called Les Paul - The Trio's Complete Decca Recordings Plus (1936-47), one that's certainly due for its own LP version at some point.)
For me, hearing Holidays Rule comes with a nice emotional bonus, just knowing that modern-day groups are reaching back across the ages to honor the great songwriters of the past as well as the present. This music will not be forgotten. In short, Holidays Rule is a fun collection — and isn't that what holiday albums are supposed to be about?

And now, we arrive at the preview portion of these fine holiday proceedings.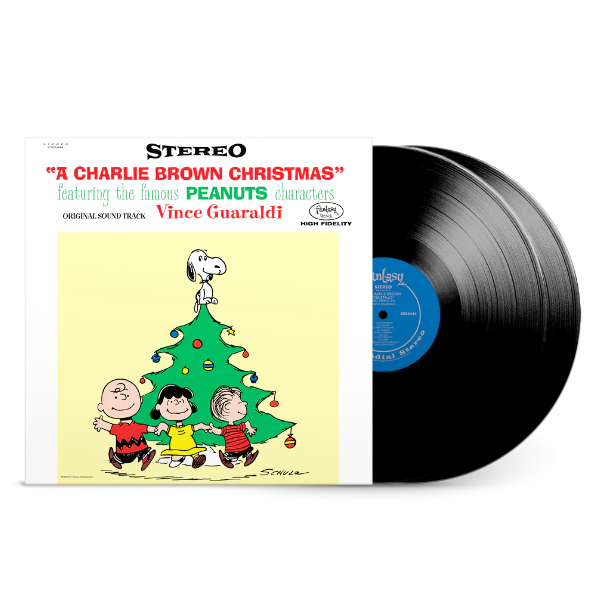 VINCE GUARALDI
A CHARLIE BROWN CHRISTMAS
180g 2LP (Craft Recordings/Fantasy Records)
Some of the factoids in the official press release from Craft Recordings celebrating this most beloved of holiday recordings by legendary Peanuts pianist/composer Vince Guaraldi kind of made my jaw drop more than a little bit. Consider this (following in italics):
In 2021, A Charlie Brown Christmas reached its highest spot ever on the Billboard 200, landing at No.6—56 years after its release. Among other honors, the multi-platinum soundtrack has been inducted into the GRAMMY Hall of Fame and was added to the Library of Congress's National Recording Registry.… A Charlie Brown Christmas has remained a holiday staple for nearly 60 years (not to mention the best-selling jazz album of all time, alongside Miles Davis' Kind of Blue, after earning 5x platinum certification by the RIAA in May). Now, fans can experience this music like never before.
Taking that all in, there are some new editions of this seemingly endlessly reissued classic which we'd be remiss if we didn't even mention here. While we haven't yet received a copy for review, there is most notably — for vinyl fans like ourselves — a brand new stereo remix of this holiday essential, out now.
Ok, ok, I can hear you in the back row, griping that Vince Guaraldi's A Charlie Brown Christmas is perfect as is, and doesn't need remixing. I can't argue that point. However, as we have learned from many other recent remixes, there may well be good merit to the process. And please do remember you can always listen to your original copies. (Me, I plan to continue enjoying the two vinyl copies of it I have in hand.)
I am surmising the remixing of Vince Guaraldi's A Charlie Brown Christmas probably has something to do with the need to keep this classic music current and future-proofed so people can enjoy it across the multitude of modern technologies used for listening these days. As opposed to just brick-walling the original volume levels digitally, proper remixing is likely a better way to bring the volume up to a more modern level — for, shall we say, streaming equality and/or parity — so the tracks play well alongside other present-day recordings, avoiding those dreaded drops in sound quality and relative volume. Hopefully, the producers can do this without losing the essence that made the album a fantastic listen in the first place.
It is worth noting the producers have also remixed Vince Guaraldi's A Charlie Brown Christmas in Dolby Atmos, so I suspect they probably figured as long as they had the multitrack tapes pulled out of the archives for doing that, they might as well knock out a new two-channel remix. Indeed, the new stereo mix and mastering was sourced from the original analog 3-track and 2-tracks by Paul Blakemore.
The new vinyl edition of Vince Guaraldi's A Charlie Brown Christmas has been expanded to a 2LP set, and now includes newly discovered highlights from multiple recording sessions. With lacquers cut by Kevin Gray at Cohearent Audio, this hopefully will be a great updated version of the album (fingers crossed!). As soon as we get this new edition of Vince Guaraldi's A Charlie Brown Christmas in hand, we'll be sure to let you know how it sounds in a full-blown review. If you can't wait, then happy hunting!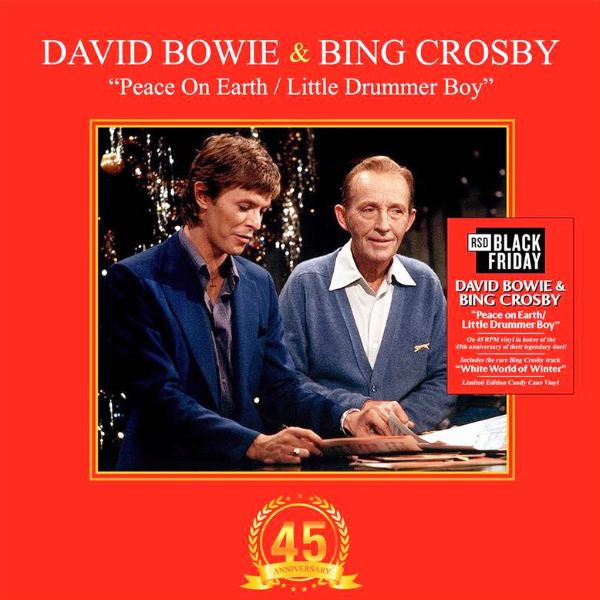 BING CROSBY / DAVID BOWIE
"PEACE ON EARTH / LITTLE DRUMMER BOY"
12-inch 45 <(Green Hill)
Forty-five years ago, legendary crooner and often-overlooked-yet-super-influential musician Bing Crosby surprised the pop world when he sang a late-career duet with none other than David Bowie. "Peace On Earth / Little Drummer Boy" was broadcast around the world via Crosby's 1977 Christmas TV special — and it turned out to be one of his final recordings. In honor of that anniversary, a limited number of candy-cane swirl-colored 12-inch 45rpm LP versions are being made available at participating indie record store on RSD Black Friday. Catch one if you can!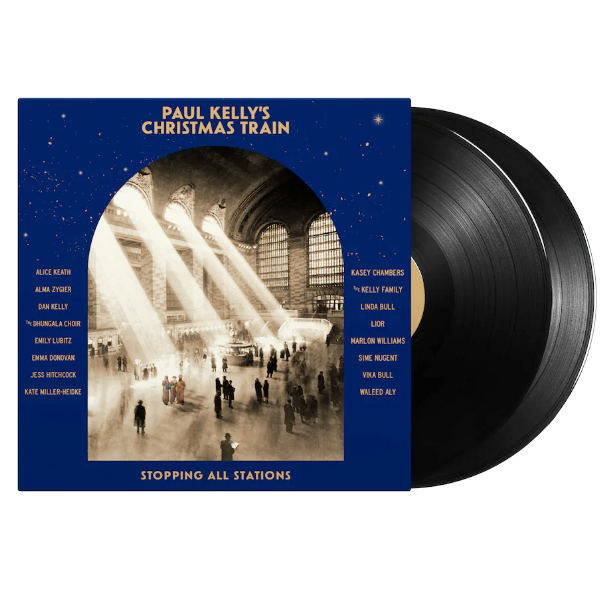 PAUL KELLY
PAUL KELLY'S CHRISTMAS TRAIN
2LP (Cooking Vinyl/Gawd Aggie)
But wait, there is more! Just as we were about to "go to press" (if you'll pardon the old-school print-journalism jargon) [how about we also say, "go to post?"—MM], we learned of another wonderful holiday release that sounds like a fun spin — so we felt it worth noting here before we head back out to the record shops ourselves.
From Australia, Paul Kelly's Christmas Train was recently released on vinyl, featuring his new interpretations of vintage classics and "seasonal standards," as well as a brand-new recording of Ron Sexsmith's "Maybe This Christmas" (the latter albeit on digital editions only). The 22-song 2LP set time-travels through the centuries, from a Latin hymn to Phil Spector. Plus, there is a new version of one of Kelly's own popular holiday reflections, "How To Make Gravy." Yum!
(Mark Smotroff is an avid vinyl collector who has also worked in marketing communications for decades. He has reviewed music for AudiophileReview.com, among others, and you can see more of his impressive C.V. at LinkedIn.)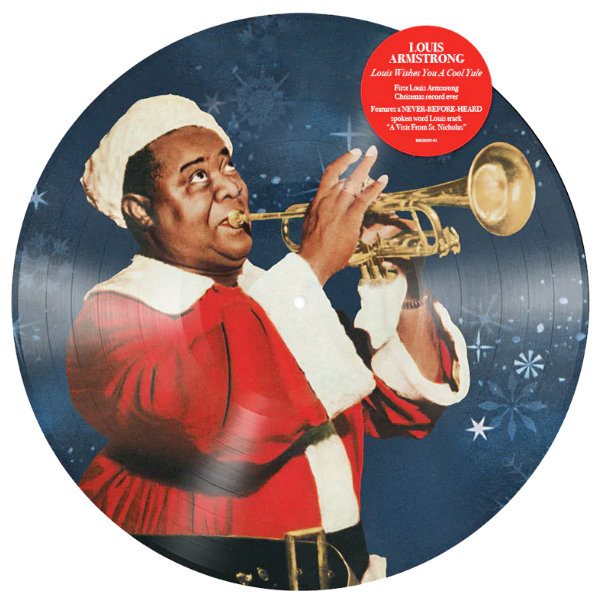 <!- ------------------------------------>