High End Munich 2023 Preview: Goldring E4 Moving Magnet Cartridge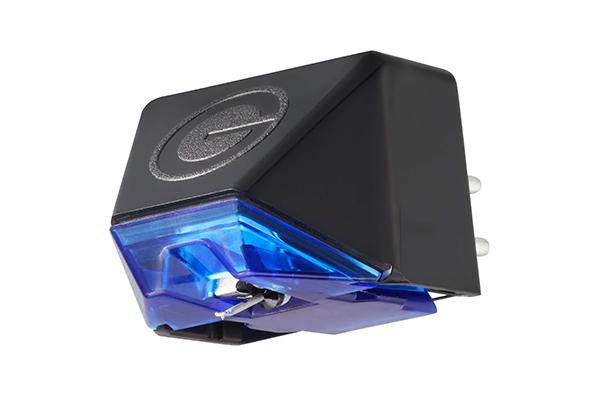 With High End Munich 2023 right around the corner, we're already getting word about some of the cool new analog gear debuting at the show. One such item that's caught our eye is Goldring's new E4 moving magnet (MM) cartridge.
To wit: Goldring is set to debut their new, flagship E series MM cartridge, the E4, during the big Munich show that's being held May 18-21. The E4 is said to be compatible with "all" medium-to-high-mass tonearms found on the "majority of budget-to-midrange" turntables. E4 features include a super-elliptical nude diamond stylus with lower effective tip mass, a hollow aluminium cantilever, and the company's trademarked Magnetic Duplex Technology, which is said to allow for a more accurate transcription of the stereo groove. Furthermore, micro-adjustments to the E4 are able to be made during the production process to ensure each cartridge leaves the Goldring factory with "optimized channel balance and crosstalk settings."
The E4's nude super-elliptical stylus measures 7.6 x 18microns (0.3 x 0.7mil), and is cut and polished from a single homogeneous diamond, said to make for a lower effective tip mass of improved rigidity. Lower distortion, improved transient response, and a flat frequency response are among the overall design goals.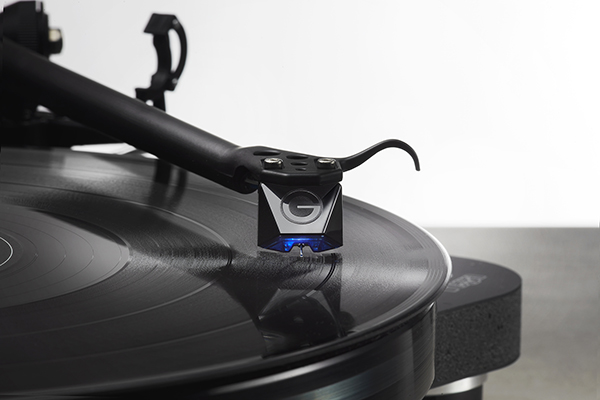 To complement the low tip-mass stylus, the E4 features a hollow aluminium cantilever tube. The light weight and stiffness of the material is said to allow the stylus to trace medium-to-high frequencies with greater accuracy, while simultaneously reducing distortion and mistracking.
Also, the E4 uses Goldring's aforementioned, trademarked Magnetic Duplex Technology to position two low-mass magnets at the same angles as the coils are so that each magnet interacts only with its partnering coil. This is said to enable the E4 to transcribe the information in the groove more accurately, and result in greater stereo separation and a more accurate soundstage.
Finally, the Goldring E4 MM cartridge, which is expected to be made available within a prescribed June/July timeframe, has an SRP of $299. Additionally, the E4 stylus has an SRP of $275, and it too is expected to become available during that same timeframe.
For more about Goldring cartridges, go here.
To find an authorized Goldring dealer via the company's official, exclusive U.S. distributor Fidelity Imports, go here.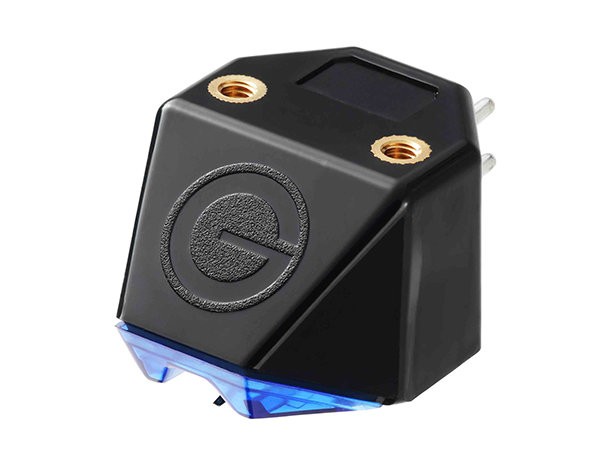 GOLDRING E4 MOVING MAGNET CARTRIDGE
($299)
Specs
Frequency range: 20Hz to 20kHz
Channel balance: <1.5dB at 1kHz
Channel separation: >20dB at 1kHz
Sensitivity: 3.5mV (1kHz at 5cm/s)
Static compliance: 20mm/N
Vertical tracking angle: 20°
Stylus radius: 7.6micron (0.3 x 0.7mil)
Stylus type: Nude elliptical
Load resistance: 47kΩ
Load capacitance: 100 to 200pF
Internal inductance: 400mH
Internal resistance: 410Ω
Cartridge mass: 6.9g
Fixing center: 12.7mm (0.5in)
Playback weight: 1.5 to 2.5g (1.75g recommended)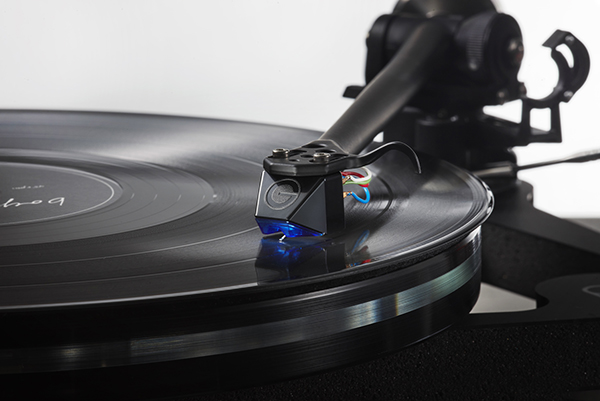 <!- ------------------------------------>