Metaxas & Sins Papillon Reel-to-Reel Tape Player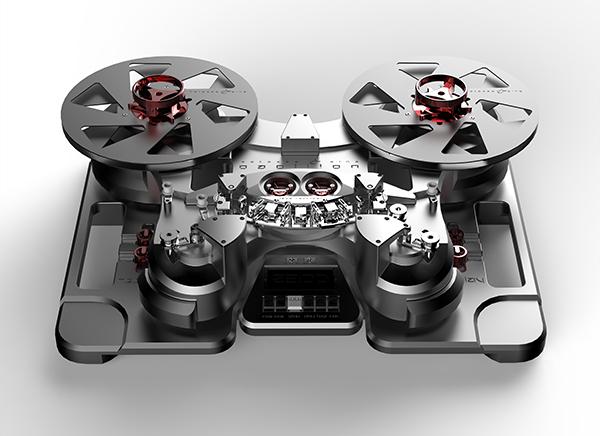 Reel-to-reel tape players have been making quite the comeback of late, something we're indeed excited to see for such a vaunted analog format. Relative to that, we're even more pleased to note how the well-respected Metaxas & Sins brand name is making its new North American-distribution deal with Reel Sound Distribution known via a fine array of high-end gear, including the flagship model known as the Papillon reel-to-reel player.
To facilitate all that, Florida-based Reel Sound Distribution Inc. is now the exclusive distributor of the Metaxas & Sins audio line, following a partnership agreement with designer Kostas Metaxas. Metaxas & Sins gear that falls within this agreement's purview includes reel-to-reel players (like the Tourbillon TR-X, shown below), turntables, and tonearms that are available exclusively in the U.S. and Canada through select Reel Sound Distribution Inc. retail partners.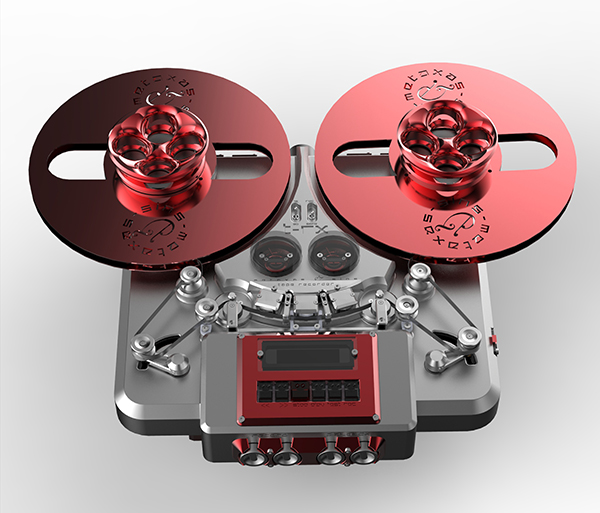 First, some background. Designer Kostas Metaxas has spent more than 40 years working in the high-end audio field, from designing and manufacturing playback systems to recording over 300 acoustic concerts on analog tape using Swiss Stellavox decks before moving on to designing his own line of reel-to-reel players/recorders and other gear. As a recording engineer, Metaxas wanted to "voice" his design-related goals for "extremely realistic" recording playback, with the intention of "easily reproducing all the nuance and emotion of a musical performance."
To that end, Metaxas & Sims gear is machined from solid blocks of either aircraft aluminum, copper, or titanium. According to Reel Sound Distribution major domo Jeff Garshon, each and every M&S product is assembled by Metaxas or his sons, and every Metaxas & Sins case is individually built from a block of solid metal to shield and protect electronic signals.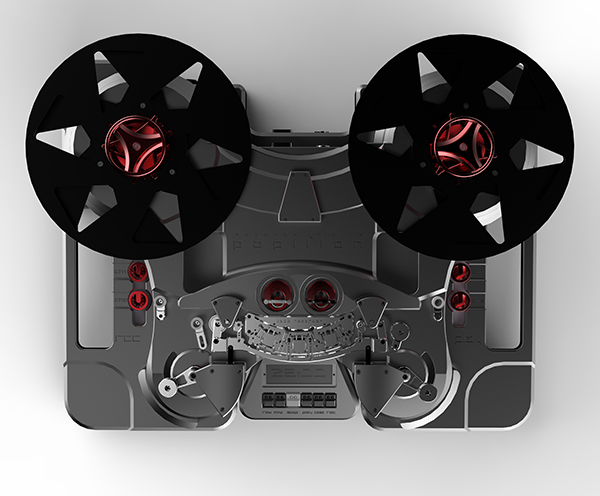 Now, let's take a closer look at the company's flagship offering, the Papillon reel-to-reel player (shown above). The product name itself, Papillon, is a reference to a shapely organic object, and it's also French for "butterfly." In time-related parlance, the word Papillon is used in reference to the bridge that supports delicate watch gears, pinions, the mainspring, and jewels of the chronology-device mechanism.
With all that detail in mind, the Metaxas & Sins Papillon reel-to-reel player is said to be the first model to utilize a similar concept to support the rollers and mechanics of the tape path. The Papillon is further said to accomplish this by using an arm-cortex controller that synchronizes four high-torque, low-speed Maxon Brushless DC (BLDC) motors — two reel motors, and two capstan motors — with the two linear Actuonix motors that control the dual capstan rollers on a fully retractable bar.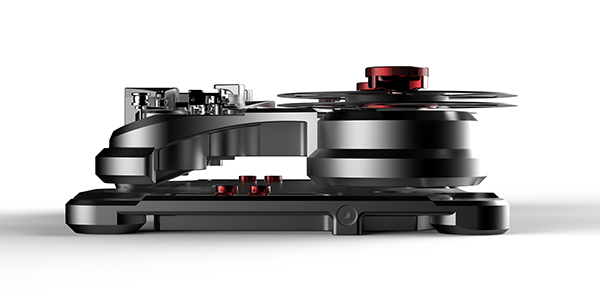 The Papillon's external electronics borrow from intensive recording work conducted over the past 35 years with the aforementioned Stellavox portable recorders that use single-ended transistor purist electronic paths developed in the 1960s (which the above-noted Tourbillon TR-X model also does).
The Papillon is operated via a six-key keyboard. Once the power is switched on at the external power supply, a welcome screen appears on the Noritake LCD display. The screen will settle in after about 10 seconds, and then the individual keypad functions can be engaged. From left to right, those basic functions are: Rewind | Fast Forward | Stop I Play | Test | Record. The Record Safety switch that's located next to the Speed Switch is intended to prevent anyone from accidentally recording over pre-existing recordings.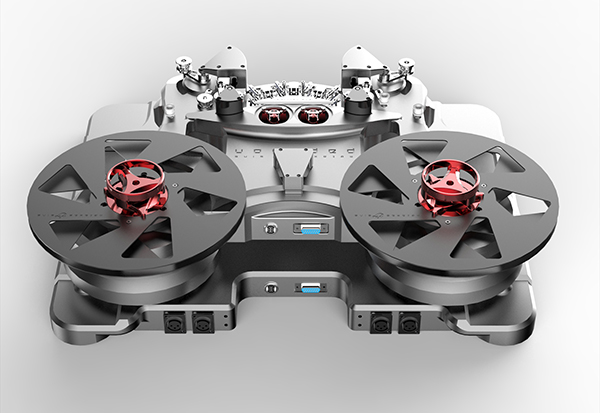 The Papillon comes pre-adjusted as standard for 15ips using 468 formula on tape. Metaxas & Sins notes that in their experience — in terms of other tapes, such as SM900 or SM911 — they can be used to record with little difference in EQ.
The flagship Papillon reel-to-reel player that comes in standard finish and offers playback only has an SRP of $88,000, while the version of the Papillon that features recording functions has an SRP of $104,000. Meanwhile, the version of the Tourbillon TR-X that comes in standard finish and offers playback only has an SRP of $49,000, while the version of the TR-X that features recording functions has an SRP of $59,000.
For more about Metaxas & Sins, go here.
To find an authorized Metaxas & Sins retailer in the U.S. and Canada via Reel Sound Distribution, go here.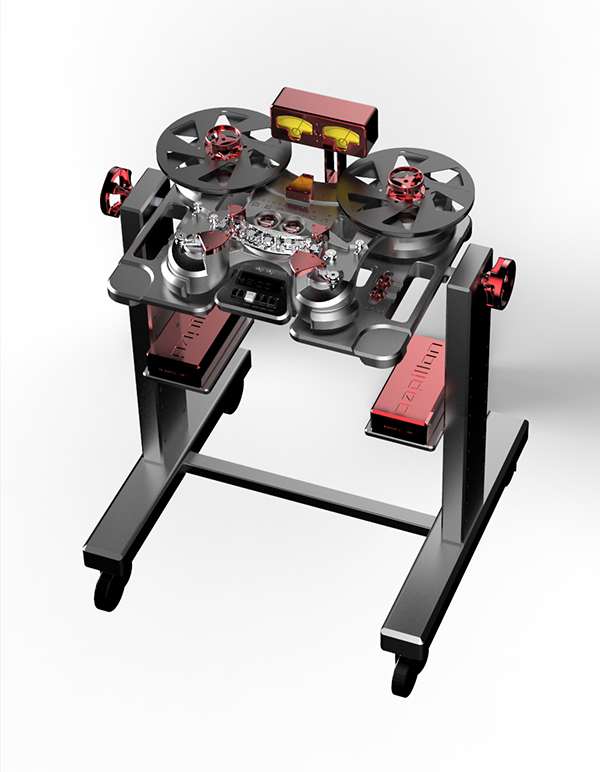 <!- ------------------------------------>