Allsop Brings Back the Orbitrac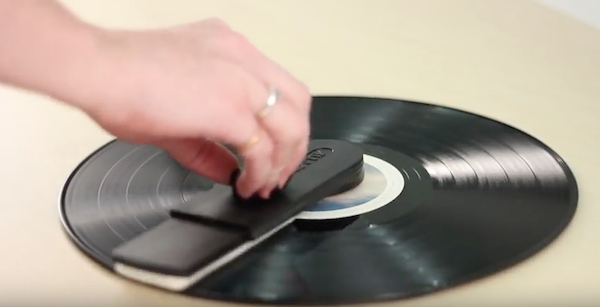 We started lobbying Allsop to bring back the Orbitrac almost as soon as its demise was announced. We got no response so started a campaign on musicangle.com to no avail.
For those unfamiliar, the Orbitrac is a record cleaning accessory. It was part of Michael Wayne's pre-cavitation obsessive record cleaning regimen and probably still a great way to start cleaning very soiled and/or contaminated records, before using cavitation or vacuum cleaning for that a matter.
We gave out the corporate email address so readers could lobby for it. Then sadly Brett Allsop was killed in a single car automobile accident back in the spring of 2010. A reader forwarded this email:
My name is Linda Pilon, I am personal assistant to the Allsop family. Brett Allsop passed away in a single car accident back on August 18th, I have attached a copy of the local newspaper article about Brett. In regards to the record cleaner we do not have any plans at this time to restart production on this item. Regards,
-- Linda Pilon
Corporate Administrative Assistant
Allsop, Inc.
PO BOX 23
Bellingham, WA 98227-0023
T 360-734-9090x371 F 360-733-4302
linda.pilon@allsop.com www.allsop.com

Don't know if Linda is still at Allsop, but finally, the Oribtrac is going back into production:
<!- ------------------------------------>