Basis Work of Art $150,000 Turntable Shown For First Time at North American Audio Show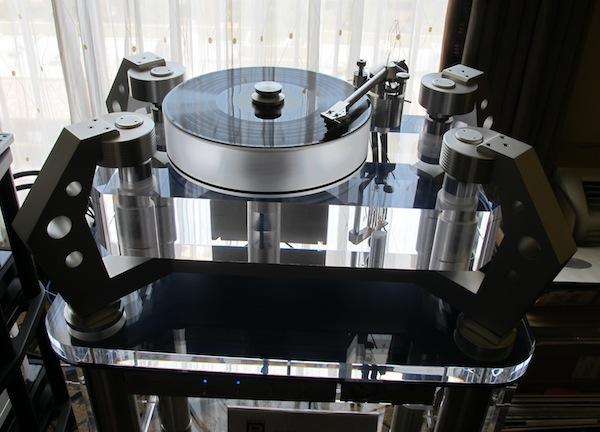 Bais Audio's A.J. Conti chose T.H.E. Show Newport 2013 to introduce his top of the line Work of Art turntable. Though it's bee available for a few years, he's not brought it to a show. It was spinning records via his new Superarm 9 tone arm.
The rest of the system consisted of Audio Research electrics and the Vandersteen 7 speakers I reviewed in Stereophile back in 2010. I had A.J. play the new AAA vinyl release of Thank you Les and it sounded, not surprisingly, lush and inviting. But I had to move on so only got to hear one tune.
Maybe knowing there would be a parking lot full of exotic high performance cars got A.J.'s competitive juices flowing and that's why he brought the Work of Art.
Like those cars, please don't whine if you can't afford a $150,000 turntable. Yes a KIA will get you to the supermarket just the same as will a Lamborghini and a VPI Traveler will spin that record more than just fine (review coming up), but if you've got Justin Bieber bucks, why not enjoy?

LATEST VIDEO
<!- ------------------------------------>