T.H.E. Show Newport Beach 2013 Coverage Coming Up!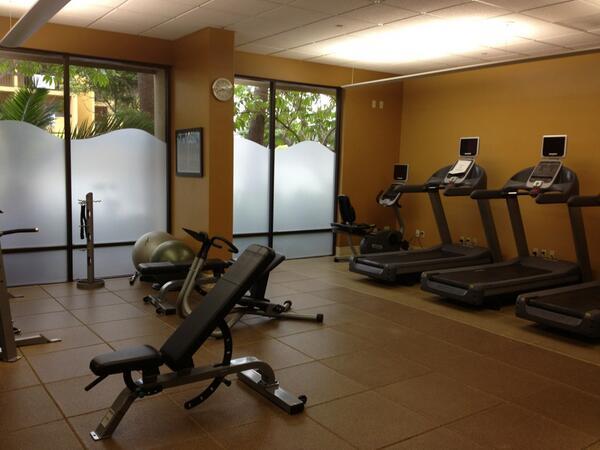 T.H.E. Show Newport Beach 2013 is underway and coverage will begin later today. I participated in the ribbon cutting ceremony with John Atkinson, Robert Harley and Dr. David Robinson wearing the GoPro camera so you could see the event from my perspective but the camera was accidentally set to 'still' and I didn't get the video.
Instead the photo you see at the top of the story is the Hilton gym during prime time. I had it to myself. That's one of the reasons I love hi-fi shows!
I figured after Munich there'd be nothing much new to report so I was going to just take it easy and do some listening for a change instead of running through the halls looking for what's new.
I was wrong. I already saw a great deal of new gear that will be posted later tonight.
<!- ------------------------------------>
| | | | | | | | | | | |
| --- | --- | --- | --- | --- | --- | --- | --- | --- | --- | --- |
| | Equipment Reviews | | The Gruvy Awards | | Blogs | Columns | | Show Reports | | News |