The Beach Boys: The Final Nine Analogue Productions Reissues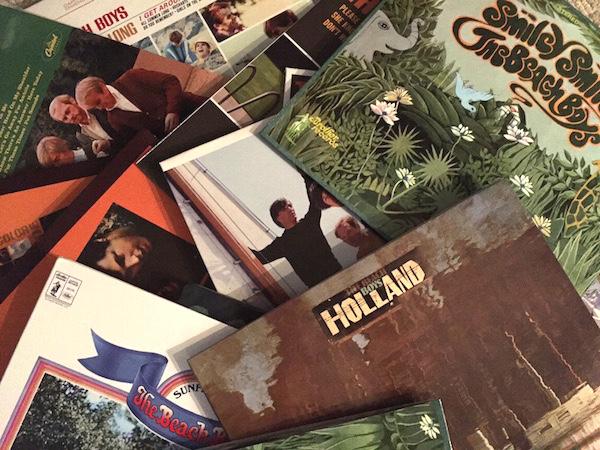 Analogue Productions recently completed one of the major reissue projects in modern vinyl playback history with the release of the final eight Beach Boys albums in both mono and stereo.
Of course the company's fourteen Beach Boys reissues do not represent the entire Beach Boys catalog. Analogue Productions chose only what it considered to be the most important titles (and perhaps was contractually forced into releasing Beach Boys Party!.
You may not think all of these titles are important but they are not being sold as a box set so you can pick the ones you want.
The first five are reviewed here. Rather than wait for all of these Analogue Productions reissues to arrive before reviewing Pet Sounds, which showed up with the first five as mono and stereo test pressings I reviewed it here.
These are deluxe reissues cut by Kevin Gray at Cohearent Mastering using analog master tapes or "best available sources", pressed on 200 gram vinyl at Quality Record Pressing and packaged in "Tip On" laminated paper over cardboard jackets. The reproduction of the cover art is superior to the originals on all of these reissues
There's no doubt about how these records look and feel: they are examples of the best that is possible, which is true of all Analogue Productions' recent reissues.
However, Analogue Productions is not exactly being forthcoming about two things: first, which of the reissues were cut from analog master tapes and second, if it's cut from something other than a master tape, what exactly is the "best available source" used? Was it even analog? We do not know.
Analogue Productions does specify the new "first time in stereo" releases involved an intermediate high-resolution digital transfer mixed to 88.2/24 bit digital and then transferred to analog tape. Ultimately of course, what really counts is how these records sound whatever the source. What counts even more is, after all these years, whether or not you care about The Beach Boys' music. If you've gotten this far, to one degree or another, you obviously do! That said, let me make clear that while I am a Beach Boys fan, I am not a Beach Boys historian and that includes the history of the tapes and what's been done to them over the years. If you want to read that backstory you can find much on the Steve Hoffman Forums, but please take everything you read there with many grains of salt!
The Beach Boys came arrived in the early 1960s at a time of great musical transition. Growing up, Brian Wilson was a big fan of vocal groups of the '40s and '50s, both smooth pop and doo-wop. Despite all of the group's musical changes, the sonorous harmonies remained a signature. Add some Chuck Berry and Dick Dale, and you have an enduring sound built upon a strong musical foundation. Add the Southern California "youth culture" and surfing scene and you have music that's as "classic" as the era's muscle cars that are still the object of enthusiasts of all ages.
Listening to all of these reissues, one after another re-opens a musical, cultural and emotional window onto iconic decades in American history, a period of profound societal change that's only partly reflected in the music because this was, after all The Beach Boys and both the label and the fans had certain expectations.
All Summer Long (T/ST 2110)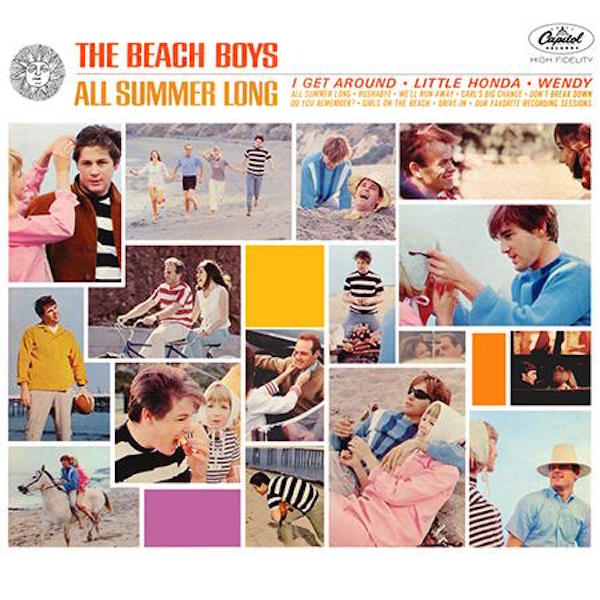 The sixth Beach Boys album and second 1964 release began production in October of 1963 before the Kennedy Assassination, was completed the next spring and was released in July, 1964. Its consistently sunny disposition gives no indication that the national tragedy had any effect on the music.
Though it runs less than a half hour in length and has some filler ("Our Favorite Recording Session" and "Carl's Big Chance"), All Summer Long is the Beach Boys album that epitomizes the group's spirit and perfectly captures the mood of young people at the time, despite the assassination. In fact, like the arrival of The Beatles, the album provided the light in the darkness.
"I Get Around", "All Summer Long", "Little Honda", "Wendy", "Girls on the Beach" and "Don't Back Down" captured the group's magical vibe, though there's only one each song about surfing and cars. The cover of "Hushabye", considered filler back in 1964, now showcases the group's superb vocal abilities. Even "We'll Run Away", which sounded like teen angst hack-work in 1964 (even to this teenager), now sounds charmingly nostalgic. Overall, All Summer Long is a gem of a time capsule and an album on which the group plays the instruments though Hal Blaine, Glen Campbell and others also contribute. Recorded at United Western Recorded by Chuck Britz. No doubt for me: the stereo version is the one to have. The mono adds nothing and subtracts the space. This is a beautifully recorded album and worth lights out listening.
The Beach Boys Today! (T/ST 2269)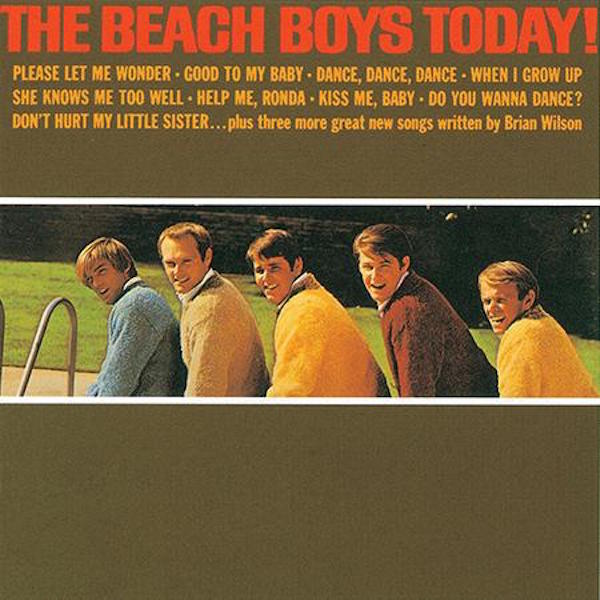 Recorded between June, 1964 and January, 1965, the group's eighth studio album was a true Brian Wilson production that was the lead up to Pet Sounds-style instrumentation and to that album's awful cover art. This one has an equally awful "throwaway" look though the music was anything but. The album was a commercial success (reaching #4 on the album charts), but its critical acclaim came later, even being compared favorably toPet Sounds.
Though it starts out meekly with a cover sung by Dennis of Bobby Freeman's "Do You Wanna Dance?" (that almost made the Top 10) in retrospect the arrangement is a fascinating swirl of instruments and reverb tucked behind the vocals. "Good to My Baby" represents a startling shift as Wilson sings an unusually personalized love song. The arrangement is also densely packed, with the more familiar guitar/bass/drum sound of previous albums buried in the mix that on kiddie phonographs must have sounded like mud. Now it makes sense—especially on this reissue!
On the charming yet anxiety-ridden When I Grow Up Wilson adds a harpsichord and folds a harmonica into spaces between the more familiar rhythm guitar comps.
The Help Me, Ronda here is not the more familiar #1 hit single version recorded later (and differentiated with an "h" in Rhonda). This one has a complex "wall-of-sound" feel and multiple false fade-outs.
How complex are the arrangements? Well, in addition to the core group, there are more than a dozen studio guys including Hal Blaine, Glen Campbell, Carole Kaye, Barney Kessel, Larry Knechtel, Don Randi, Ray Pohlman, Leon Russell, Julius Wechter, Billy Strange and Earl Palmer (look any of them up if you're unfamiliar!). The core group later became known as "The Wrecking Crew".
Instruments include multiple guitars, accordion, harpsichord, grand piano, Wurlitzer electric, Hammond organ, Farfisa, woodwinds, strings (including mandolin, ukulele, mandolin, cellos) and more.
Side two's mood heads in an altogether more introspective direction. This was around the time Brian began using marijuana, became physically and emotionally drained and announced he'd stop touring to devote his attention to songwriting.
For Wilson, songs like "Please Let Me Wonder", "She Knows Me Too Well" and "In the Back of My Mind" break new expressive emotional ground and feature complex arrangements buried on the original pressing but fully flowered on the astonishing mono reissue. Fans of Pet Sounds unfamiliar with Beach Boys Today! need this reissue, which originally was only released in mono (plus "Duophonic"). It's not consistently essential like Pet Sounds, but enough of it is, and now that you can actually hear well into the complex mono mix, even the lesser tracks offer something of value (though nothing can save "Bull Session With The 'Big Daddy'".
Because the production involved a three track recorder mixed down to one and returned to one track of a fresh tape on the three track recorder with additional tracks added (etc), producing a new stereo version must have required finding the original work tapes and assembling them digitally to produced sufficient separate elements for a stereo mix.
Under the circumstances the stereo version succeeds if just as an example of dogged forensic engineering. Still, as with Pet Sounds I prefer to stick with the original mono, which has plenty of depth and greater slam and overall "gravitas" as well as far superior transparency and honest "sparkle".
Summer Days (And Summer Nights!!)(T/ST 2354)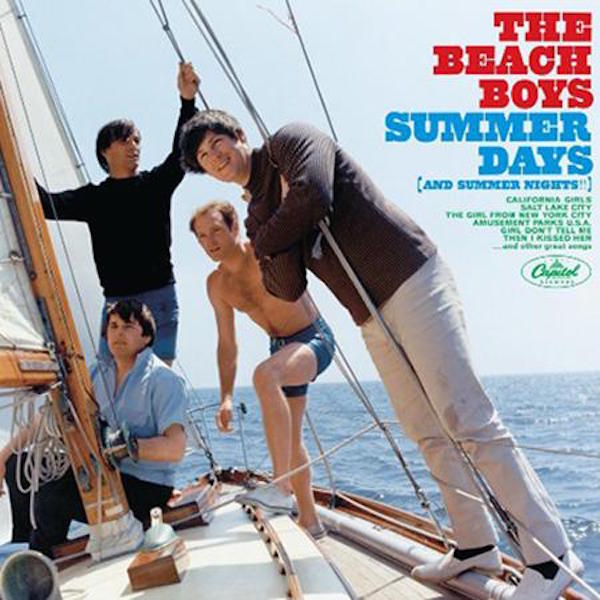 Recorded February through June of 1965 and released July 5th, Summer Days… has the look of a return to "beachy" themes but the instrumentation and arrangements were similar to those on ….Today! even if the subject matter was more "old school" Beach Boys.
The album starts with the "answer song" "The Girl From New York City" responding to the catchier Ad Libs' tune "The Boy From New York City". "Amusement Parks U.S.A." has Wilson again being bi-coastal. The carnival barker, annoying in 1965 today rides a wave of nostalgia. The lyrics reference the N.J. Steel Pier, Steeplechase, Coney Island and Disneyland.
A castanet drenched cover of Then I Kissed Her pays homage to Phil Spector but with more of a "partition of sound" than a wall. "Salt Lake City" is yet another Beach Boy travelogue. It's fluff and pleasant fluff with a complex backdrop.
Then you get to Girl Don't Tell Me, the first Wilson song where The Beatles/British Invasion influence hits you hard over the head. It features an unusual melodic construct unlike anything Wilson had previously produced (sung by Carl) and it has a "Ticket to Ride" like feel anchored by what sounds like a twelve-string guitar. That's followed by the single version of "Help Me Rhonda".
The mostly excellent side two opens with the iconic "California Girls" followed by "Let Him Run Wild", a breezy bit of melodic genius that slowed down could have been covered by Dionne Warwick(e).
Next up is "You're So Good to Me", another standout with a Four Seasons feel.
That signals "that's all we've got for this album" (which was plenty), because up next is a mundane instrumental that Wilson saves with a lush string-drenched "Theme From a Summer Place"-like backdrop, followed by the dispensible Murry Wilson kiss-off "I'm Bugged At My Ol' Man" and then an absolutely gorgeous a capella send off as the album runs out of gas.
Again, the arrangements are deceptively complex and feature a huge cast of supporting musicians many if not most of whom appeared on ….Today!. Because of the arranging complexity the recording process mirrored that of …Today! necessitating a mono only release (plus Duophonic). I remember at the time wondering why the earlier albums were in really good stereo and the later ones were not. This made no sense to me then but now it does.
Again, a stereo mix was created using original work parts digitally synched and mixed. And again it's an impressive forensic accomplishment but I'll take the original mono mix and not because of the absence of digits. I just think it's fuller-sounding, more dynamic and impactful. It's also more transparent (as above). I did not have an original to compare but based on The Beach Boys Today! comparison I'm sure the reissue smokes the original.
Beach Boys' Party! (MAS/ST2398)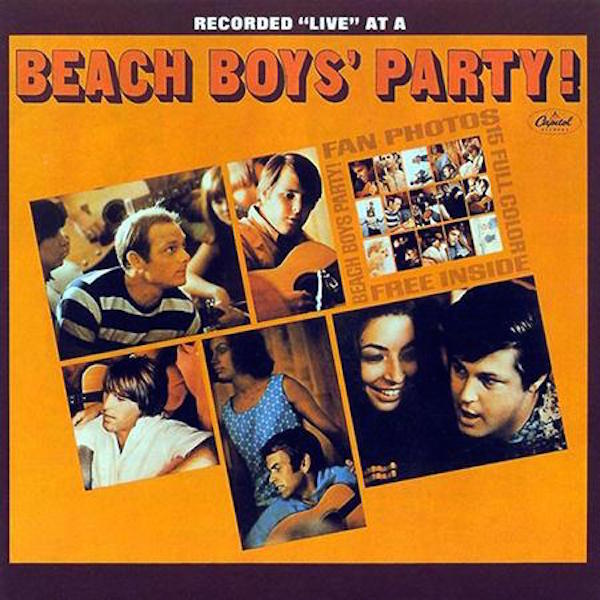 One imagines this among the reissues because it was required by the terms of the licensing agreement between Analogue Productions and Ume, which controls the catalog. Interestingly it's the only reissue not featuring a laminated cover, though it is a "Tip-on" gatefold jacket.
This album, the group's tenth studio album, was created as "filler" to give Brian Wilson time to complete Pet Sounds.
Despite its cheesy nature (a studio recording with a faked party overdubbed) the record reached #6 on the Billboard album charts and a lame cover of The Regents' "Barbara Ann" reached #2 on the singles charts.
Originally released in mono and Duophonic "fake" stereo, it's here in mono and "real" stereo produced as previously described. If you are a BB fanatic, you'll probably want this but otherwise it's more of a curiosity. There are a few good Beatles covers ("I Should Haven Known Better" and "You've Got to Hide Your Love Away"), and a really good one of The Everly Brothers' "Devoted to You". While "eavesdropping" on Beatles sessions affirmed how cool they were, these Beach Boys talking sessions—here and on other albums—make them sound like giggling dorks. They subtract rather than add to the group's legend. Mono or stereo, who cares?
<!- ------------------------------------>