Has M A Recordings Produced the World's Finest Inner Sleeves?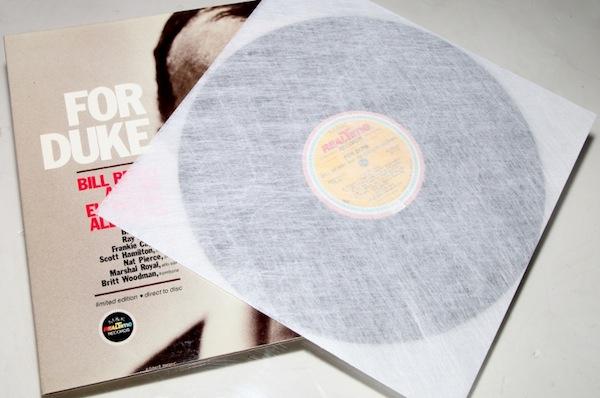 M A Recordings is best known for its catalog of superbly recorded "world" music. Producer/engineer Todd Garfinkle records at 176.4/24 bit using a precisely spaced pair of custom-made microphones, Cardas cables and a Fostex DV-40 DVD-RAM recorder.
For more than two decades, fans have only heard these reduced to CD resolution. Even hobbled by 16 bit resolution the recordings sounded good but Garfinkle knew what was lost. He's reissued on vinyl a few of the most popular titles, cutting from high resolution files that produced far better than CD sonic.
He's again dabbling (seriously so) in vinyl and in conjunction with his first new vinyl release, Garfinkle is marketing a new deluxe inner-sleeve unlike any currently available.
The new sleeve combines two very soft, synthetic anti-static fibers that, unlike most other inner sleeves, can "breathe" and thus do not trap mold and mildew producing moisture.
The sleeves are not cheap: a package of 50 costs $33.00. And because of their cushiony thickness you may encounter issues with some jackets. M A sent me some to try and after ultrasonically cleaning and "LAST"-ing an original UK pressing of Abbey Road I inserted it into one of the M A inner sleeves. It felt soft going in, if you know what I mean and there wasn't even a hint of 'scraping" sound.
A treat for your most prized LPs. They are available only directly from M A.
<!- ------------------------------------>