Kate Koeppel Design Introduces "The Record Tote"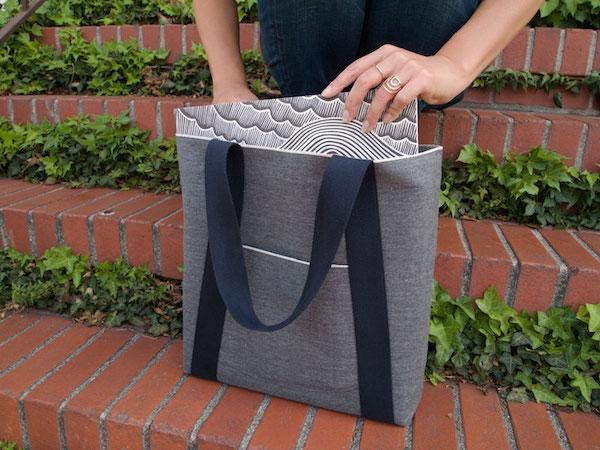 Kate Koeppel Design in collaboration with GDS Cloth Goods has just introduced The Record Tote— an LP bag Taylor Swift and every style conscious vinyl fanatic will want be seen with.
It's a super-attractive bag made of Japanese selvage denim and 100% made-in-France cotton webbing, hand-crafted in Oakland California.
More than just a bag badged to exploit the vinyl resurgence, The Record Tote clearly was designed with record carrying in mind. It includes a removable, record protecting wood base that evenly distributes the considerable weight of the fifteen to eighteen records it is designed to hold.
An outer pocket holds "daily essentials" while a discrete inner pocket is perfect for wallet or phone.
If your wife, daughter or girlfriend is into vinyl, this makes a great gift for the holidays! Also suitable for stylish and/or metrosexual manly record collectors!
The limited production $109 Record Tote is now available for pre-order and will ship in early December.
Note: it does not come with a copy of Thom Yorke's solo album The Eraser shown in the photo.
To order go here.
<!- ------------------------------------>