High Tech Mola-Mola Makua Preamplifier Has Equally High Tech MM/MC Option
Netherlands based Mola-Mola describes its Makua as a "transparent gain stage and a programmable routing matrix". We might call it a preamplifier but that would be selling it way short.
The high tech preamp has both a DSD DAC and programmable phono option that will be of interest to analogplanet.com readers.
Fully independent MC and MM stages are optimized respectively for current and voltage noise. Input gain is variable over a 40db range. Resistance and capacitance are individually switchable and most significantly, available EQ settings cover "practically all known cutting curves ever used, including most 78RPM. This is done by allowing adjustment of the two time constants and the bass shelf that can be set for RIAA or whichever others you wish to use.
Since the preamp can route any of its six inputs through the phono stage, only one phono stage is required since you can connect more than one turntable to the Makua and route the selected one through the phono section at the press of a touch screen.
Speaking of which, all phono preamp settings and all Makua settings can be remote control set via an iPad as seen in this picture showing designer Bruno Putzey's reflection.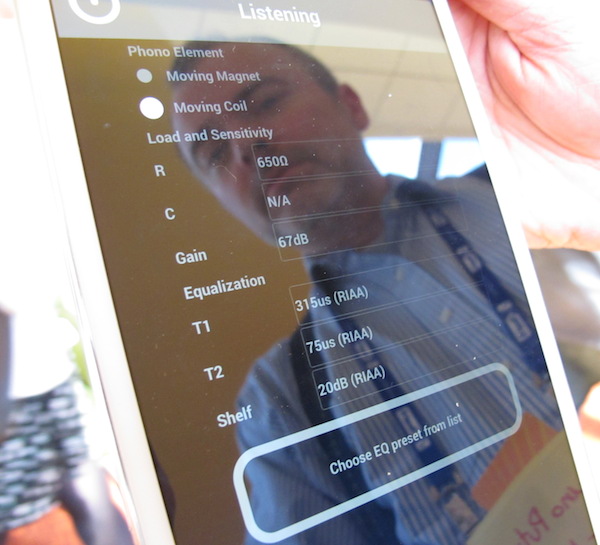 The base price is $10,000, with phono and DAC options extra. Imported by On a Higher Note.
<!- ------------------------------------>