"Making Vinyl" Detroit: Day One First Panel: "Record Store Day 11 Years Later"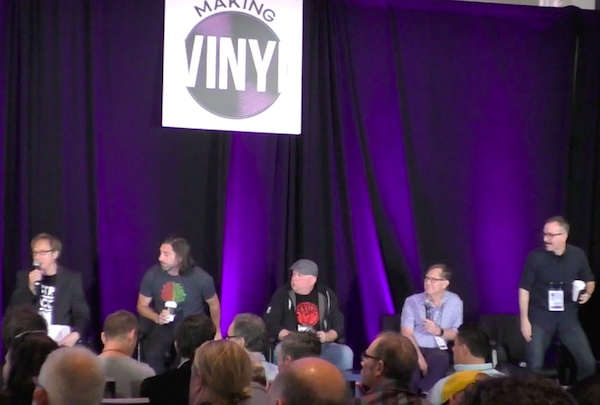 After brief opening ceremonies at "Making Vinyl" event in Detroit October 1st and 2nd, co-founder/organizer Larry Jaffee introduced Record Store Day founder Michael Kurtz who moderated a fascinating panel intended to explain "why and how nearly 750,000 records were sold last April 21st in the U.S." and more interestingly how these releases were chosen, manufactured and distributed.
The discussion with a great panel will be of interest to every vinyl lover and should lead to a greater appreciation of what's involved in such an enormous and complicated undertaking. Records don't just "appear" in stores for RSD. More panel videos coming over the next few days.
<!- ------------------------------------>
| | | | | | | | | | | |
| --- | --- | --- | --- | --- | --- | --- | --- | --- | --- | --- |
| | Equipment Reviews | | The Gruvy Awards | | Blogs | Columns | | Show Reports | | News |