New TechDAS Air Force V Turntable Debuts at Tokyo International Audio Show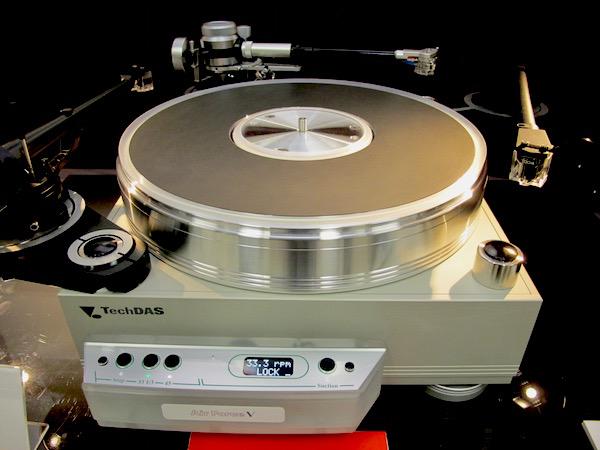 TechDAS introduced the new Model V turntable at the Tokyo Audio Show 2017. Like the more expensive Ar Force turntables, the new compact turntable features an air bearing, vacuum hold-down platter. Unlike the more costly TechDas turntables the Model V does not feature an outboard motor, nor does it include a suspension system.
Instead the motor is inboard. The new 'table can accommodate up to four four arms. Though it is a surprisingly compact design, it can handle 12" tonearms thanks to extender armband options. The new Model V will cost approximately $15,000.
When asked what happened to the Model IV, Mr. NIshikawa said IV has a 'bad number" in Japan. I asked Nishikawa if on the golf course in Japan one yells "FIVE" instead of "Fore". He had not answer.
<!- ------------------------------------>
| | | | | | | | | | | |
| --- | --- | --- | --- | --- | --- | --- | --- | --- | --- | --- |
| | Equipment Reviews | | The Gruvy Awards | | Blogs | Columns | | Show Reports | | News |