Tokyo International Audio Show 2017 Day 2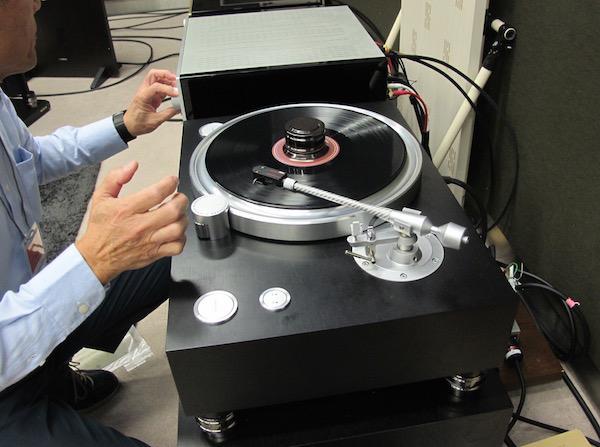 A surprise encounter with Lyra cartridge designer Jonathan Carr and Osamu Nagao began day 2. The rest of the day was spent walking through the show and observing from a distance. Between the packed rooms and the language barrier, asking questions was difficult and often led to wrong answers.
When i asked about the drive system of a new Yamaha turntable prototype I was first told it was "direct drive" like the older Yamaha to which it bears a striking similarity. Fortunately that was quickly corrected: it's a belt drive design. The prototype features an arm with a straight pipe and a head shell that does not have an offset angle. Hopefully that will be corrected upon its introduction!
On Monday I visited both optical cartridge manufacturer DS Audio and Excel Sound, manufacturer of Hana cartridges as well as other brands for which it OEMs. At DS I saw the original '70s era direct drive Yamaha turntable that closely resembles the new one.
<!- ------------------------------------>