Onkyo Re-Enters the Turntable Market With a Direct Drive Model (Facts Added)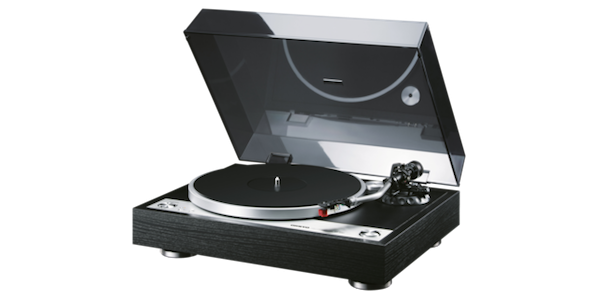 A reader in Europe sent a
link
to a European Onkyo site.
Since first posting this story, a reader points out that it's also on the Onkyo America site.
The news is that Onkyo is re-entering the turntable market with the CP-1050, a direct drive model featuring a die-cast aluminum platter, MDF plinth and "S" shaped arm fitted with a MM cartridge. The MSRP in America is a steep $599.
Okay, we'd prefer a heavy platter of machined aluminum but, depending on the build quality of the direct drive system and the quality of the tone arm and MM cartridge this could be a decent entry-level product like the one from Audio-Technica recently reviewed here.
If the quality is no greater than the Audio Technica, which is also direct drive and includes a built in phono preamp, A/D converter and USB output plus the highly regarded AT 95E cartridge, I wonder what Onkyo is thinking here? Analogplanet will try to get a sample to review.
Meanwhile a new one from Pioneer just arrived and will shortly be reviewed.
| | | | | | | | | | | |
| --- | --- | --- | --- | --- | --- | --- | --- | --- | --- | --- |
| | Equipment Reviews | | The Gruvy Awards | | Blogs | Columns | | Show Reports | | News |