Recording Engineer, Producer Elliot Mazer, R.I.P. Page 2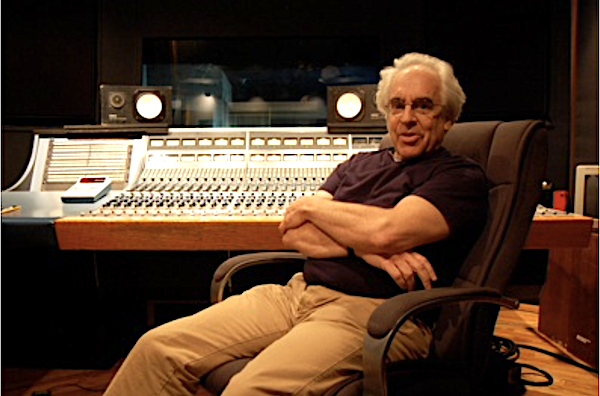 "I love live recording. I love a bunch of people, singers, getting in a room and playing. I felt that one could make spectacular sounding recordings live. There was no reason why you couldn't out a good microphone into a good pre-amp and probably organize things and make things sound really good. Doing a remote truck was good and I had worked on two gigs in England by then. One was Jack Nitzsche's symphonic album, and I recorded the 1969 Isle of Wight festival. That was a Neve 16-input console owned by Bob Auger. I worked with in '69 with Glyn Johns to record Bob Dylan and the Band at Isle of Wight. I had been noshing at the Carnegie Deli in New York and Bob [Dylan] came up to me and said, 'I'm playing a show in England next week I want you to record.' And then Albert Grossman called me a little later and asked what I wanted. Expenses and a fee. Albert was in love with The Band. He thought they were the Holy Grail.
"As far as recording Neil in the studio and recording him live or the difference between artists in the studio and live setting. I came from New York and was producing for a long time. Nobody overdubbed. Even at Cameo-Parkway, we would occasionally do a track when Chubby Checker couldn't sing.
"Janis on stage and Janis in the studio were the same. Once she started singing, she sang. A wonderful performer. I think Bob live, I've seen him play shows, and recorded The Last Waltz, Bob is more reserved. Neil is different but I don't know how to describe it. Neil in the studio is magnificent when he wants to. When Neil is at a point where he really delivers a song wonderfully, it's incredible. Live is different. He sings louder live than he does in the studio. Neil Young can play guitar and sing. You can put a microphone at the voice and a microphone at the guitar and you won't hear anything but voice and guitar. He is a master of playing guitar at appropriate levels. I think it come from him playing a lot of clubs and wanting the guitar to be heard. That would be my guess.
"In 1974 the CSN&Y tour started at Neil's ranch. He built a stage, and I was there throughout rehearsals. Basically, Neil controlled the whole thing. Neil wants to be in charge and he's very good at it. He told those guys that I was gonna record the tour and that was it. No question about that. They didn't want to piss off Neil. They felt that Neil was the magic that they needed to make that thing into something really great. I had done a lot of recording before. But live recording is a very different event. It's 1,2,3 go. As opposed to studio. 'Give me another five minutes.' There are potential problems with live recordings, cables going bad. All kind of things you have to be alert about. But then again if you have Russ Kunkel playing drums... He knows how to play drums and set up his drums to record properly. Neil is easy to record. [Stephen] Stills is off the map in terms of unreliable and wacky. Crosby is OK. He sings on mike and plays guitar OK. Graham is OK. I think Neil and Stephen playing together is always better. Those guys like playing together. I was very pleased with the way I recorded those things. I was later in the recording truck for The Last Waltz.
"Janis and Neil are extraordinary people. I mean, they are unique and sound like nobody else. They were doing something that was really original and people either liked it or didn't pay attention. I think Neil and Janis were really smart people. Above average smart people. You don't become the success in this business without being really bright, by the way. You can't do it all. And Janis and Neil would do it all. Janis was really interested in every aspect of making records. People keep referencing her sexuality. But in fact, she was an incredibly smart person that would really care about something and would work incredibly hard.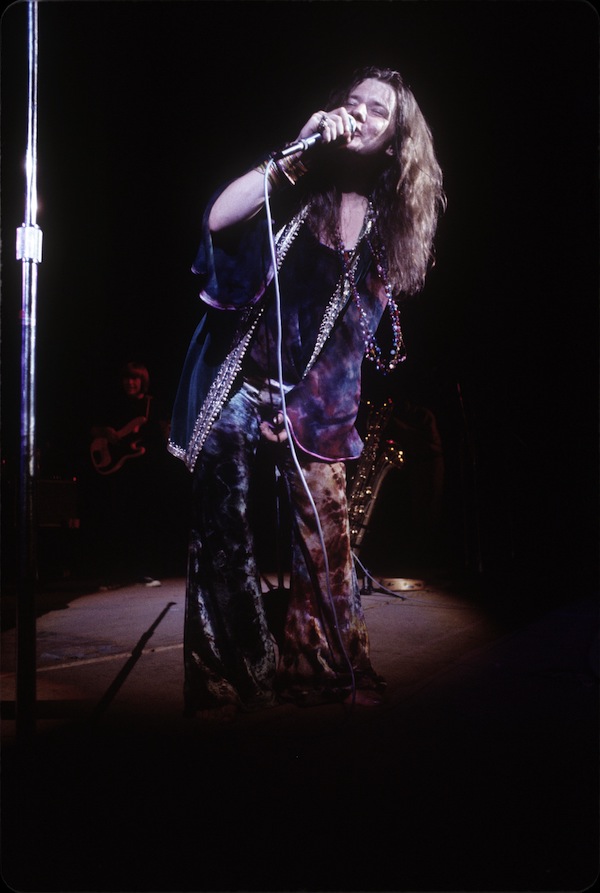 "Neil works hard and is a very interesting person. I think that's it. And his music moves people. Because they see an artist that they like, and they've liked, and see something positive that they recognize, and they know it gives them a very good emotional response listening to that. People want to feel good. And I think that does it."
(Harvey Kubernik is the author of 19 books, including "Canyon Of Dreams: The Magic And The Music Of Laurel Canyon" and "Turn Up The Radio! Rock, Pop and Roll In Los Angeles 1956-1972". Sterling/Barnes and Noble in 2018 published Harvey and Kenneth Kubernik's "The Story Of The Band: From Big Pink To The Last Waltz". For 2021 they are writing and assembling a multi-narrative book on Jimi Hendrix for the same publisher.
Otherworld Cottage Industries on July 30th published Kubernik's 508-page book, "Docs That Rock, Music That Matters", featuring Kubernik interviews with D.A. Pennebaker, Albert Maysles, Murray Lerner, Morgan Neville, Michael Lindsay-Hogg, Andrew Loog Oldham, John Ridley, Curtis Hanson, Dick Clark, Travis Pike, Allan Arkush, and David Leaf, among others.
Kubernik's writings are in several book anthologies, most notably "The Rolling Stone Book Of The Beats" and "Drinking With Bukowski". He was the project coordinator of the recorded set The Jack Kerouac Collection.
During 2006 Harvey Kubernik spoke at the special hearings initiated by The Library of Congress that were held in Hollywood, California, discussing archiving practices and audiotape preservation.
In 2020 Harvey served as Consultant on "Laurel Canyon: A Place In Time' documentary directed by Alison Ellwood which debuted om May 2020 on the EPIX/MGM television channel.
Kubernik penned a back cover book jacket endorsement for author Michael Posner's book on Leonard Cohen that Simon & Schuster, Canada published in October 2020, "Leonard Cohen, Untold Stories: The Early Years".
Kubernik's 1995 interview, "Berry Gordy: A Conversation With Mr. Motown" appears in "The Pop, Rock & Soul Reader" edited by David Brackett published in 2019 by Oxford University Press. Brackett is a Professor of Musicology in the Schulich School of Music at McGill University in Canada. Harvey joined a distinguished lineup which includes LeRoi Jones, Johnny Otis, Ellen Willis, Nat Hentoff, Jerry Wexler, Jim Delehant, Ralph J. Gleason, Greil Marcus, and Cameron Crowe.
Kubernik's 1996 interview with poet/author Allen Ginsberg was published in "Conversations With Allen Ginsberg", edited by David Stephen Calonne for the University Press of Mississippi in their 2019 Literary Conversations Series).
<!- ------------------------------------>