Seen at AXPONA: SOTA Quasar Turntable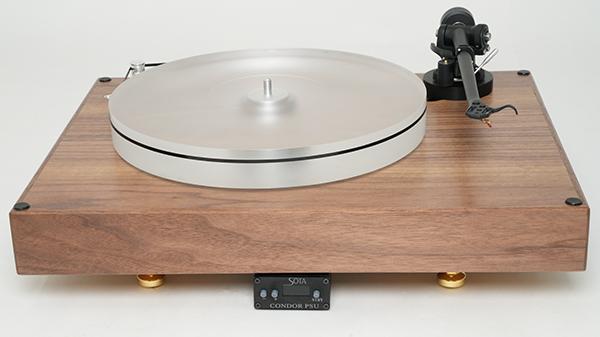 AXPONA is officially in the books, and what an amazing show it was! Let's all do it again next year, shall we? As mentioned here last week, our full show report is forthcoming in both text and video form. In the meantime, I'd like to draw our collective analog attention to another cool product seen at the big show — namely, the SOTA Quasar turntable.
SOTA's Quasar turntable sports a three-phase synchronous motor controlled by a Condor PSU, and the 'table's thick MDF core is wrapped in American walnut. The Quasar boasts a 1.5in clear acrylic platter with hand-lapped steel shaft in 360 brass bearing cup, and a 2.25in thick walnut wood plinth with an interchangeable tonearm base.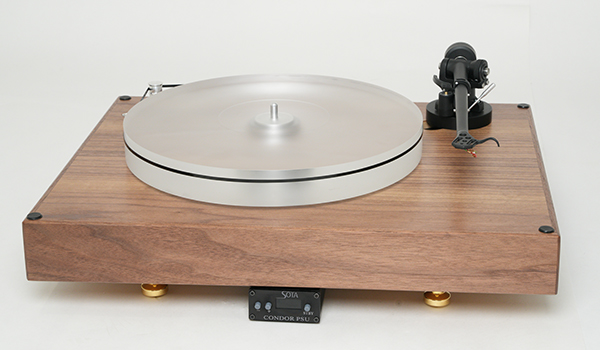 The supplied tonearm is the regal Rega RB330, but the Quasar mount also accommodates SME, Origin Live, Audiomod, and other tonearms as well. Directly available cartridge options include the Ortofon Blue and Hana Elliptical. (SOTA's various tonearm/cartridge combo offerings for the Quasar, and their respective SRPs, are all duly provided at the end of this post.)
Other Quasar features include an Ultimate 3-phase brushless AC synchronous motor, Ultimate Condor digital power source with crystal-controlled motor speed for 33 1/3, 45, and 78rpm operation (the tech is licensed via Phoenix Engineering), 360 brass spike feet with pads, and an optional RoadRunner tachometer with built-in accumulated time counter. The RoadRunner has a direct connection to the Condor power supply for automatic fine-adjustment operation.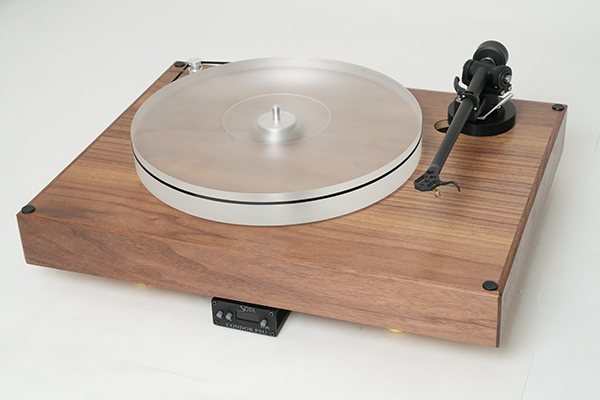 The Quasar turntable is available at authorized SOTA dealers, and its base SRP is $2,995, sans both tonearm and cartridge. Including the Rega RB330 tonearm but no cartridge adds $675 to the price tag. Taking the Rega tonearm and Ortofon Blue cartridge combo route adds $914 to the SRP, while choosing the Rega tonearm and Hana Elliptical cartridge combo adds $1,150 to the total.
Finally, the aforementioned optionally installed RoadRunner has an add-on SRP of $525.
For more about SOTA, go here.
To find an authorized SOTA dealer near you, go here.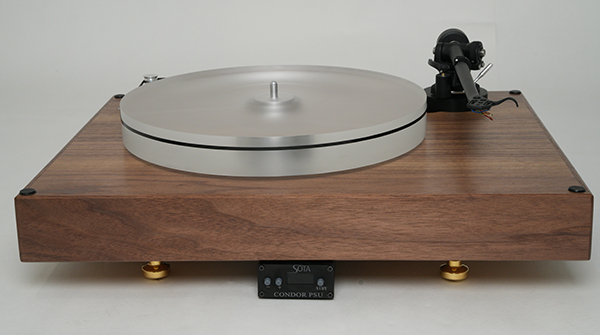 <!- ------------------------------------>