Vinyl Reports: Tales From The Used Bin!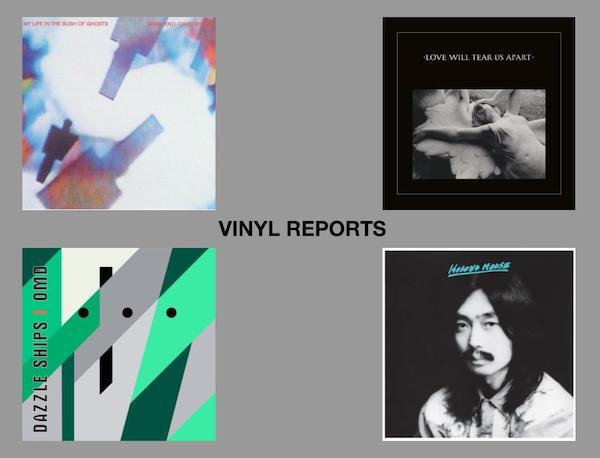 (Vinyl Reports is an AnalogPlanet feature aiming to create a definitive guide to vinyl LPs. Here, we talk about sound quality, LP packaging, music, and the overarching vinyl experience.)
Real-life used record shopping is as joyful as it is potentially frustrating. These days, I mostly find used record bins of previous decades' detritus; however, a recent browse through Asheville's Harvest Records yielded luck. Following are reviews of three of those finds, plus one used LP ordered on Discogs.
Brian Eno & David Byrne - My Life In The Bush Of Ghosts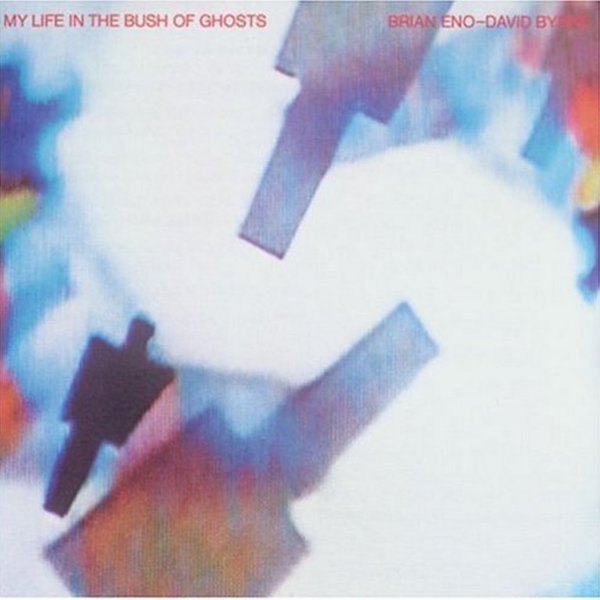 Sire Records SRK 6093 LP (1st pressing)
Produced by: Brian Eno and David Byrne
Engineered by: Various
Mixed by: N/A
Mastered by: Greg Calbi at Sterling Sound
Music: 7
Sound: 8
Before Talking Heads' Brian Eno-produced 1980 classic Remain In Light, Eno and David Byrne recorded the atmospheric My Life In The Bush Of Ghosts, an experimental rock LP incorporating plunderphonics elements. However, sample clearance issues delayed its release until early 1981, several months after Remain In Light's release. A trial run for that album's textural subtleties, the structurally loose My Life In The Bush Of Ghosts finds Eno and Byrne folding samples of radio evangelists, Lebanese singers, and political talk shows into occasionally embellished, hypnotic loops. It's singularly surreal, but at times redundant and artsy to a fault; it's more about ideas than actual songs, and as such meanders a bit. Still, it's a worthy listen that remains relevant today, and despite the initially lukewarm critical response it probably sounded stunningly fresh at the time (though Jon Hassell previously explored similar ideas in a more ambient fashion).
I have the original 1981 US Sire pressing (including the later-removed "Qu'ran"), mastered by Greg Calbi at Sterling Sound. While it's a bit compressed, it's appropriately immersive with excellent black backgrounds. It also has Peter Saville's original artwork, which the 2009 expanded 2LP reissue lacks; for that alone, I'd recommend seeking out this not terribly expensive original pressing.
Joy Division - Love Will Tear Us Apart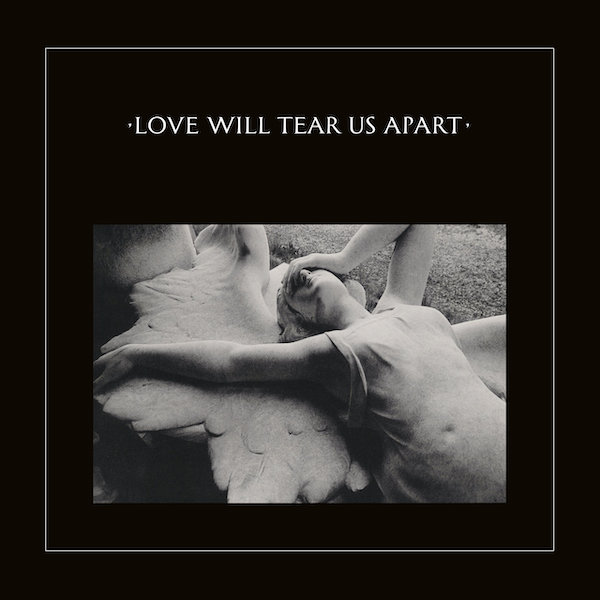 Factory Records FAC 23-12B 12" (A4/B4 matrices)
Produced by: Martin Hannett
Engineered by: Chris Nagle, Jon Caffery, and Martin Hannett at Strawberry Studios
Mixed by: Uncredited (Martin Hannett?)
Mastered by: N/A
Music: 8
Sound: 7
Joy Division's iconic 1980 single "Love Will Tear Us Apart," released the month after frontman Ian Curtis' suicide at 23, needs little introduction so I'll jump to the point. For $4 in VG condition, I couldn't turn down this UK Factory 12", a circa-1984 pressing with A4/B4 matrices and no mastering credits. Having not heard the more expensive George Peckham-mastered original 12", the A4/B4 pressing sounds decent "enough." This 45rpm single lacks midrange weight and has seemingly softened transients, as if it's cut from a "tired" tape or a second generation copy; however, it still has air and clarity. The B-side featuring "These Days" plus the earlier Pennine Studios version of "Love Will Tear Us Apart," is more compressed and dull than the shorter A-side, but thankfully that's not the main attraction. I also haven't heard the recent digitally-sourced reissue mastered by Frank Arkwright at Abbey Road, though I'd guess it's similar to this pressing and worse than the original.
Orchestral Manoeuvres In The Dark - Dazzle Ships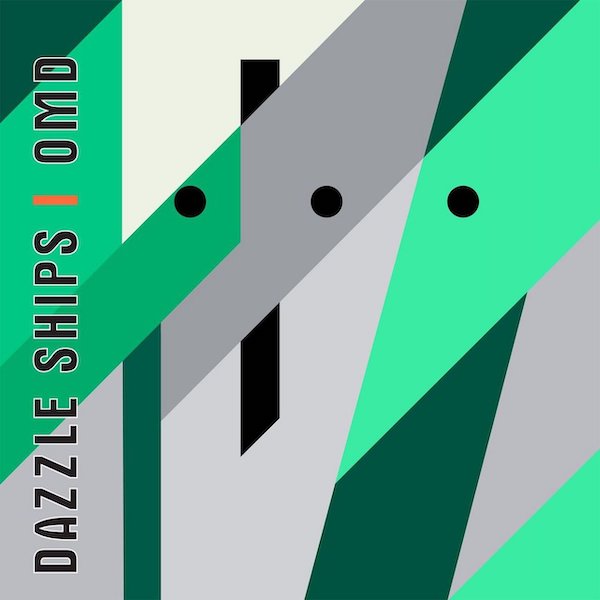 Virgin/CBS/Epic BFE 38543 LP (US pressing)
Produced by: Rhett Davies and OMD
Engineered by: Various
Mixed by: Uncredited personnel (OMD?) at The Manor Studio
Mastered by: Arun Chakraverty at The Master Room (tape mastering?), uncredited Masterdisk engineer (US vinyl)
Music: 8
Sound: 8
Two years after their blockbuster 1981 LP Architecture & Morality, Orchestral Manoeuvres In The Dark released Dazzle Ships, a dark and experimental work about the Cold War. The world didn't rapturously respond—critics initially panned Dazzle Ships, which saw a 90% decrease from Architecture & Morality's sales—though many now consider it OMD's masterpiece. Building upon Kraftwerk's Radio-Activity (an album itself themed around nuclear radiation and radio communications), OMD intersperse conventionally structured songs with musique concrète pieces. Unmistakably synthetic sounds and bleak atmospheres complement dark lyrics about industrialization, societal failure, and communications systems, with Andy McCluskey's vocal performances theatrically presented but deeply desperate. Layered and manipulated snippets of Eastern Bloc radio stations and Emulator samples further contribute to the record's cold nature, which to say the very least has aged remarkably well.
I don't have the original UK pressing or Miles Showell's recent half-speed remaster to compare, but this 1A/1A Masterdisk-cut CBS/Epic American original Dazzle Ships is cheap (I paid $8 for my clean, VG+ copy) and satisfactory. Percussive attack isn't as strong as you might want or expect, dynamic shifts aren't greatly pronounced, and atmospheres aren't super immersive, though this tonally pleasing pressing is better than the (quite decent) 2008 digital remaster currently streaming. The American foldover jacket doesn't have the UK original or new reissue's die-cut gatefold cover, but still includes a printed inner sleeve. I'll eventually get the other pressings, though this CBS/Epic Masterdisk cut is a good starter copy.
Haruomi Hosono - Hosono House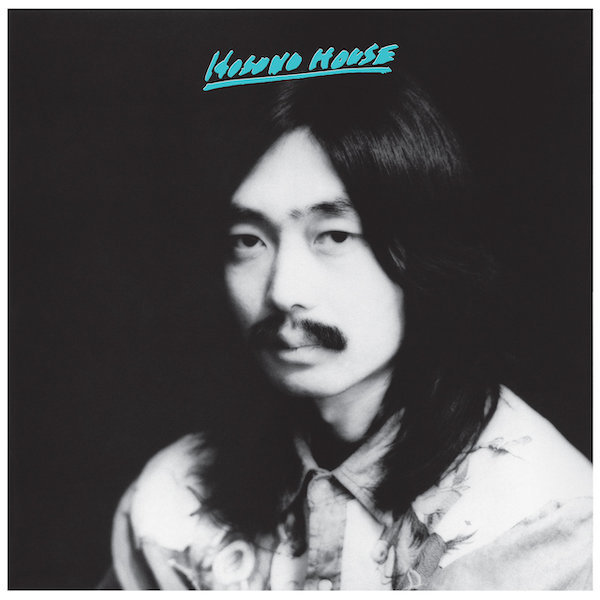 Light In The Attic/King Records LITA173 limited edition haze/marbled clear colored vinyl LP
Produced by: Haruomi Hosono (original album), Yosuke Kitazawa (reissue)
Engineered by: Kinji Yoshino, Masaki Nomura, and Haruomi Hosono
Mixed by: Kinji Yoshino
Mastered by: Dave Cooley (digital) and Chris Noel (vinyl) at Elysian Masters
Music: 7
Sound: 8
Following Happy End's dissolution at the end of 1972, bassist/songwriter/producer Haruomi Hosono moved to America Mura in Sayama, Saitama Prefecture. An American-style community built for military families during the post-war occupation of Japan, America Mura was America without the overwhelm, and in the early 70s became a hub for Tokyo creatives needing a cheaper retreat. Shifting from Happy End's tightly produced city-themed folk rock, Hosono recorded his 1973 solo debut Hosono House in an unused bedroom; engineer Kenji Yoshino captured the core band (guitarist Shigeru Suzuki, keyboardist Masataka Matsutoya, drummer Tatsuo Hayashi, Hiroki Komazawa on steel guitar, and Hosono primarily on bass) using a 16-track Ampex MM1100 tape recorder and a custom-made Sigma mixing console. Hosono House's country rock isn't the musical shape-shifter's most unique work (Hosono later derided it as "virtual American country," and in 2019 released the electro-lounge revamp Hochono House), but still has its moments: the jazz-folk of "Rock-a-Bye My Baby," the melancholy-tinged romantic hopefulness of "Boku Wa Chotto," and the brief slickness of 19-second closer "Ai Ai Gasa." Despite the record's stylistic and compositional setbacks, Hosono House's homemade charm remains unique in Hosono's discography, and shows him amidst one of many transformations (after this, he released his exotica-flavored "Tropical Trilogy" and led the collective Tin Pan Alley before starting YMO in 1978).
Original Bellwood/King pressings will set you back a few hundred dollars, and later Japanese reissues aren't cheap either. As part of their 2018 Haruomi Hosono Archival Series, Light In The Attic released Hosono House outside of Japan for the first time. This reissue, digitally remastered by Dave Cooley and cut by Chris Noel at Elysian Masters, has some digital glare but is naturally EQ'd; this never was a traditionally "audiophile" recording anyway. LITA's reissue comes in a new gatefold jacket (the inner gatefold features a picture of Hosono and company outside the Hosono House, which now seems to be a parking lot), and a 12-page booklet includes a translated profile of Hosono and engineer Yoshino, new liner notes from reissue producer Yosuke Kitazawa, photos, and translated lyrics. My copy is the "haze/marbled clear" LITA online-exclusive vinyl well-pressed at RTI, and the direct-to-board gatefold jacket is sufficiently thick. LITA's black vinyl edition appears to be awaiting repress, so don't pay absurd aftermarket prices for it.
(Malachi Lui is an AnalogPlanet contributing editor, music obsessive, avid record collector, and art enthusiast. Follow him on Twitter: @MalachiLui and Instagram: @malachi__lui)
<!- ------------------------------------>