VPI's $3500 "Next Gen" Prime Turntable Debuts at New York Audio Show 2014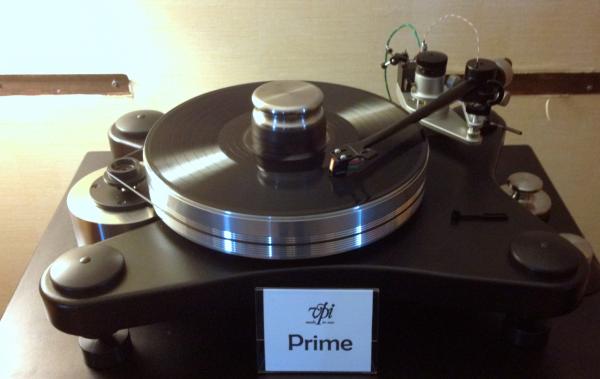 VPI debuted the new $3500 Prime turntable at The New York Audio Show 2014. Created by 29 year old Mat Weisfeld, son of VPI founder Harry Weisfeld, the Prime is a literal "next gen" design.
Mat said he sought to find a way of including a 3D "printed" tone arm in an under $4000 turntable and he's accomplished that by using a thick, MDF plinth. Otherwise the 'table features a massive aluminum alloy platter and robust bearing system found on more expensive VPIs. He's also chosen to put outboard the motor, encased in a heavy aluminum chassis.
If it sounds as good as it looks, this massive turntable fitted with a 3D "printed" tonearm should shake up the popular $4000 and under price point.
<!- ------------------------------------>
| | | | | | | | | | | |
| --- | --- | --- | --- | --- | --- | --- | --- | --- | --- | --- |
| | Equipment Reviews | | The Gruvy Awards | | Blogs | Columns | | Show Reports | | News |