Why Can't America Host an Audio Show Like Munich High End 2013?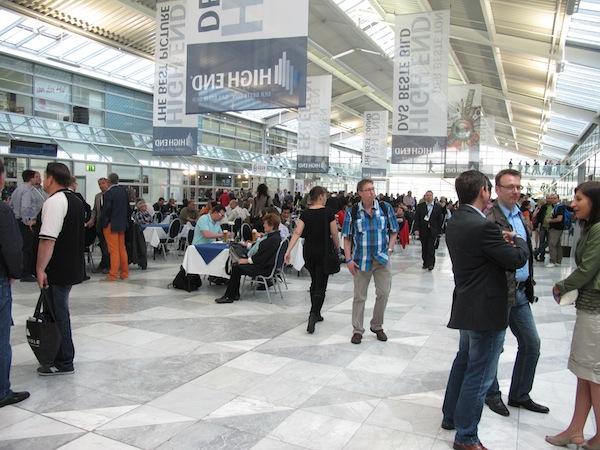 Just concluded day two of High End 2013 in Munich. The MOC Convention Center was packed. It's a large venue sort of like a somewhat smaller Javits Center in New York City. Not all of it was used for the show but much of it was, including an enormous ground level space and much of the second and third floor atrium area.
The place was packed with both exhibitors and visitors and analog and vinyl was a show highlight, particularly with regard to tonearms.
Right now it's late Friday evening. I've got all of the photos ready to post and many of the accompanying descriptions written but if i don't get to sleep soon I'll miss the A.M. meetings to I'll post a few and get more of them up here on Sunday morning Munich time.
<!- ------------------------------------>
| | | | | | | | | | | |
| --- | --- | --- | --- | --- | --- | --- | --- | --- | --- | --- |
| | Equipment Reviews | | The Gruvy Awards | | Blogs | Columns | | Show Reports | | News |