Ortofon DS-1 Stylus Force Gauge from Needle Doctor Sweepstakes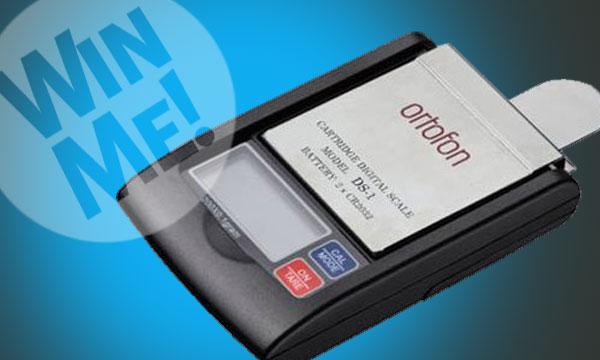 Register to win a Ortofon DS-1 Stylus Force Gauge from Needle Doctor (MSRP $159.00) we are giving away.
According to the company:
The DS-1 is manufactured in Japan, and is among the most accurate stylus force gauges available today. Offering a reading up to 0.1, the DS-1 allows the user to carefully dial in the designated tracking force for any phono cartridge. Safe to use with either MM or MC type cartridges, the DS-1 is as versatile as it comes.

Setting the tracking force of a phono cartridge accurately goes a long way in how good your vinyl rig will sound. Folks can even taylor the sort of sound they prefer by making slight adjustments either way.

The DS-1 helps take the pain out of turntable set up by offering a spot-on reading instantaneously. It's among the easiest and most important tools for your vinyl toolbox!
To enter the sweepstakes, all you need is an account on this website. If you don't already have one, click on the link labeled "register" at the bottom of this announcement or "Create new account" in the right column (under the ads). Then, enter a username and a valid e-mail address, and click on the "Create new account" button. A message will be automatically sent to the e-mail address you specified, which will include a link to activate the account.
The final step (and only step for those who already have an account) is to log in and leave a comment right here on this announcement—any comment will do, as long as it's not profane or spam. Then, when the sweepstakes closes, a lucky commenter will be chosen at random to receive the prize. So post a comment, and good luck!
For complete sweepstakes rules, click here.
[This Sweepstakes is now closed.]
<!- ------------------------------------>