Electric Recording Company Announces Next Leonid Kogan Reissue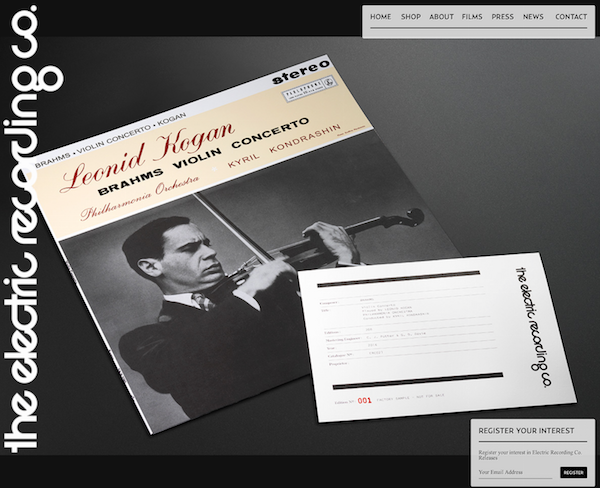 The
Electric Recording Company
announced today a third Leonid Kogan reissue.
ERC as it's known, reissues only from analog tape using a restored all-tube playback and cutting chain, reproducing the cover art with startling accuracy to the original. Most of what ERC reissues are long out of print, highly collectible and expensive to buy recordings.
The reissues, pressed in limited numbers, quickly sell out and become collector's items themselves.Yes, they are expensive but far less so than the originals, and sonics are superb. Whenever I bring one of the Kogans to in-store events, inevitably, a few people upon hearing, want to buy.
Credit card in hand, disappointment results when they find out the records are now out of print. This one will surely sell out quickly so....
<!- ------------------------------------>
| | | | | | | | | | | |
| --- | --- | --- | --- | --- | --- | --- | --- | --- | --- | --- |
| | Equipment Reviews | | The Gruvy Awards | | Blogs | Columns | | Show Reports | | News |