AXPONA Video Report: Turntables Galore!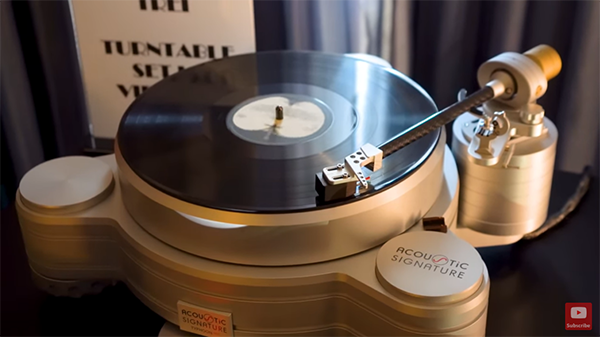 Last week, AXPONA ruled large in Chicagoland, and I tasked our main product reviewer Ken Micallef to shoot as much video footage as he could of all the cool turntables he came across at the show. "By no means did I cover them all, but an attempt was made," Ken humbly observed in a caption underneath the 10-minute video he posted for us on YouTube that you can now watch below.
Among the fine offerings you'll see here are cool new turntables from the likes of SME, Cambridge Audio, Audio-Technica, Acoustic Signature, Vertere, and many more. You may also see a few familiar faces appear throughout the video, as well as some interesting cleaning products in action, plus a few new cartridges and tonearms — and some choice vinyl too.
Ken also wanted me to note that the jazz band first seen playing a little more than two minutes into the clip (and at various points further on) whom he didn't have the name of at the time of his video edit is the Roy McGrath Quartet.
Additional AXPONA reports will be forthcoming on AP starting later today, so stay tuned. In the meantime — please enjoy Ken's many spins throughout the show.
If you'd like to see even more of our AXPONA coverage, check out Julie Mullins's two-part show report. Part 1 is here, and Part 2 is here.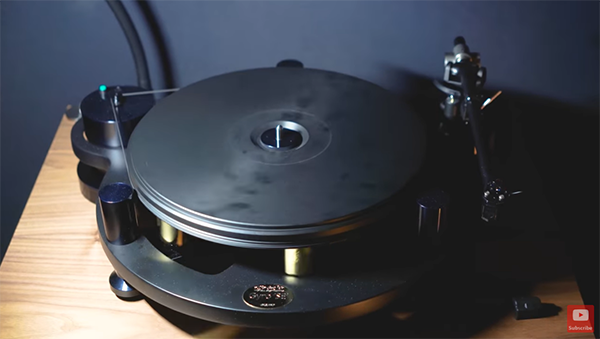 <!- ------------------------------------>