Deconstructing A Record Collection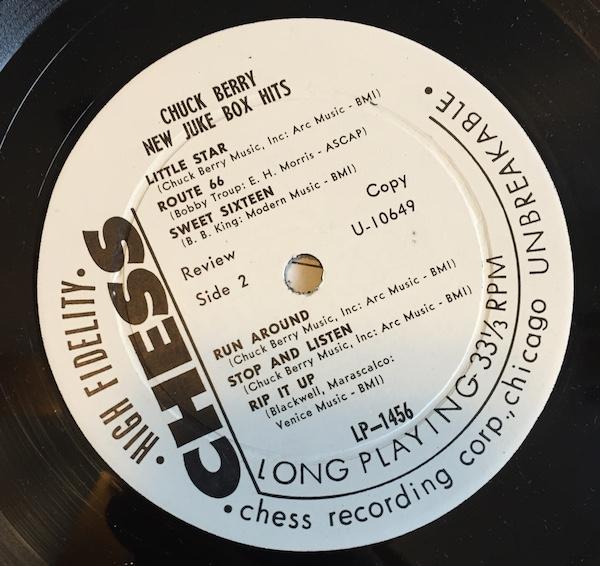 CES coverage will continue, but first this: the daughter of a west coast record producer who had amassed a large vinyl collection she'd inherited and wished to sell contacted me last Spring asking how best to do it.
"What was in the collection?", I naively asked. But the woman wasn't a record expert and really didn't know how best to describe the contents. After some back and forth I suggested a data base, which she spent a great deal of time and effort creating as an Excel spread sheet, complete with catalog numbers.
As I perused the list last summer I noted Jethro Tull's Stand Up had an Island "ILPS" prefix catalog number, not one that began with an A&M "SP" prefix. In fact, the collection was heavy with imported collectible record prefixes and many other titles that if original pressings, would be also be highly collectible. I chose a few and asked her to send some cover images. That led me to ask for some lead out groove area photos showing matrix numbers and other critical information. Among the images were -1A lacquer number suffixes for mono pressings of Bob Dylan's Bringing It All Back Home and Highway 61 Revisited.
I expressed my excitement at seeing those and at that point she offered to fly me down for a day to inspect the collection. I arrived early in the morning and spent the day and well into the night looking through and "deconstructing" the collection that she and her husband had painstakingly organized in alphabetical order.
As I began pulling records out and assembling them in piles on the floor I could sense her husband's distress. Why did I do it? We communicated for quite some time by email about how best to sell the collection. I explained that if she sold it as is, a dealer would pay her "by the yard" and she'd get a fraction of what many of the records were worth.
She could sell that way, or she could sell records individually on Ebay or, I told her, I could organize the collection in groups and dealers could bid to buy a particular group or groups. That is how I helped the family of a Stereophile writer who passed away suddenly and tragically at 40 years of age, and it both made the selling relatively easy and it helped maximize the amount for the estate.
So, as you'll see in the video, I broke down the collection into what I felt were blocks of various genres of collectibles. It's a remarkable record collection in that most of the records are absolutely mint or mint minus. It includes a great deal of promo records and radio station copies, sealed records and white label promos. There were many duplicates and a collection of '50s Chess promo originals by Bo Diddley that was nearly complete. Also among the collection were obscure records that when checked for on line sales, produced large sales numbers. Many were what can be called "folk-psychedelic", "prog-psychedelic" and just plain oddball. But the more oddball, the more they fetched at auction as documented on Popsike.
Many records had fetched three digital dollar amounts. So jaded did we become that $50 became disappointing. Despite what was pulled off the shelves, the shelves remained packed with collectibles, though to be clear, there were also many common records, only made someone uncommon because they were either sealed, or in mint or unplayed condition. There were multiple copies of dozens of great records.
So will the collection be sold whole or in groups? Or will they be sold individually on Ebay?
At this point the family isn't sure. For now though, you might enjoy watching this one day "vinyl adventure" reduced to a half hour. BTW: by the time I began shooting the video I was beat as I'd left for the airport at 4:30 AM that morning! So please forgive the lack of lucidity).

SPONSORED VIDEO
<!- ------------------------------------>