Don't Let the "Pink Moon" Get You!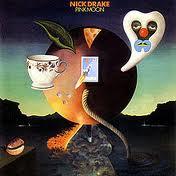 Note: Elusive Disc, Acoustic Sounds, Music Direct, and SoundstageDirect among others ALL have the genuine article. Do not worry. Be happy! A reader alerted me to the fact that some online sites are selling a variety of "Pink Moon" reissues including one from the aptly named "Phantom" label. Be careful!
The ONLY one mastered from the analog master tape and pressed in Germany at Optimal is the one from Universal. And even there, it's possible that a previously issued Universal version not from the master tape might be floating around.
It's a reissue nightmare out there! So be careful.

SPONSORED VIDEO
<!- ------------------------------------>
| | | | | | | | | | | |
| --- | --- | --- | --- | --- | --- | --- | --- | --- | --- | --- |
| | Equipment Reviews | | The Gruvy Awards | | Blogs | Columns | | Show Reports | | News |