Does The Tribute Rack Stack Up With Per Madsen's Rackit Racks?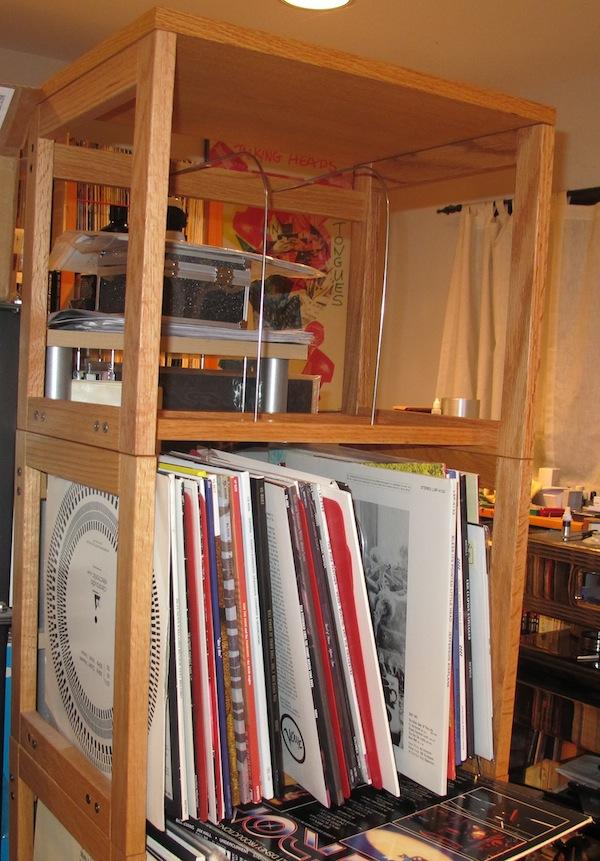 In the recent news item about a replacement for the no longer manufactured Per Madsen Rackit record storage racks, we wondered whether they were of equal quality. So when Tribute Rack manufacturer Jef Fowler of Portland, OR's Two Can HiFi emailed and offered to send a review sample, I refused.
I told Fowler I'd rather buy one and I did, PayPaling him the money.
The dis-assembled rack arrived the other day and today I put it together. It's the top rack in the photo and as you can see it is a perfect replica of the original. It is equally well-made and as easy and/or difficult to assemble, though Fowler's instructions are superior.
As he writes in the instructions, you have to be extremely careful when you screw in the hex head bolts. They can be a bitch to screw in and it's easy to slip and strip the bolt head. I found that a coating of wax on the bolt before insertion can make the job much easier.
Also, he does supply a long allen key that makes the job reasonably easy but times twelve it can get tedious. I really recommend getting a hex head bit from a hardware store and doing it with a portable drill set to less than full torque.
Then, building one is easy and when it's finished it will be indistinguishable from the original. Happy days!!!!!!!!
And highly recommended!

LATEST VIDEO
<!- ------------------------------------>