The Perfect Songbird's Soundtrack: An On-Vinyl Appreciation of Christine McVie's Six Decades of Blues-Based Music and Chart-Topping Songwriting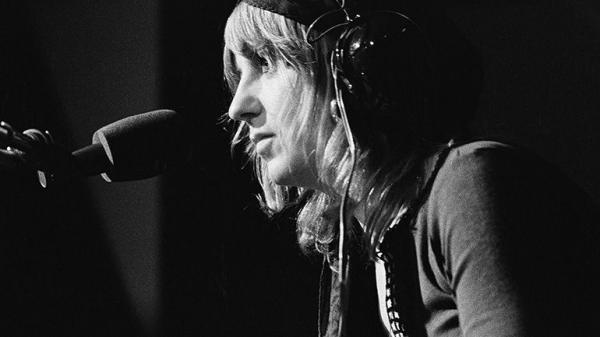 Christine McVie, vocalist/keyboardist and one of the principal songwriters in Fleetwood Mac, passed away in her native England yesterday, November 30, at age 79, following a brief illness. McVie — who made her initial impact on Britain's blues-centric concert and recording circuit in the late 1960s under her given name, Christine Perfect — was perhaps best known for chart-ready singalong Fleetwood Mac hits like "Don't Stop," "Little Lies," and "Over My Head," but her musical legacy runs much, much deeper than that. It seems only fitting that we here at AnalogPlanet salute such a stellar six-decade recording and performing career with highlights of McVie's work on vinyl — some, if not many LPs and 45s of which are likely in your own collections.
As Christine Perfect, she made an initial splash as a member of Chicken Shack, led by guitarist/vocalist Stan Webb. Her rousing take on the Etta James 1967 classic "I'd Rather Go Blind" essentially put forth the DNA of her entire career. "Blind" was cut at the CBS Studio in London in February 1969 and produced by Mike Vernon, and was released by Blue Horizon as an A-side 45 in 1969. "Blind" has since been attached to numerous compilations over the years, and you can also find it (with the same Chicken Shack personnel) on her 1970 debut solo album on Blue Horizon, Christine Perfect. (Me, I have the 1976 Sire reissue of that album, which was issued under the name The Legendary Christine Perfect Album.)
Christine's clear and distinct alto vocal on the track's opening line, "Something told me it was over / When I saw you and her talking," nestles in the left channel as her organ lines counter in the right, while Webb's bluesy guitar leads and the supportive horn section also appear mainly in the left.
Note how she pulls back on the last word in the very first line, "over," to lend it more gravitas in the moment, and the stuttering repeat of the word "just" halfway through the track, the latter vocal trait being something John Lee Hooker and Van Morrison are also known for doing quite well, when the song calls for it.
This interpretation of "Blind" ultimately translated into Perfect-cum-McVie's own original songwriting — a mixture of melancholy, hopefulness, guilt, joy, and outright unbridled love, regardless of the ensuing circumstances whether good or ill. In essence, McVie distilled all the templates of the blues artform into the pop/rock songwriting tenets of the initial rock era that the post-Peter Green incarnations of Fleetwood Mac came to define on the world stage.
Mike Campbell, who played lead guitar in Fleetwood Mac during their 2018-19 tour (a tour I happened to see at the KeyBank Center in Buffalo on March 26, 2019), said in a tribute post yesterday that one time after they had played "I'd Rather Go Blind" together during a rehearsal, McVie looked at him and said, "I like playing the blues with you, Mike." Perhaps McVie herself said it even better at another time, noting in one interview that regardless of how many players and singers would come and go in Fleetwood Mac, there was always going to be "room" for her piano playing.
After she departed Chicken Shack and put forth that initial solo album, McVie began circling the Fleetwood Mac camp, and not just because she ultimately married the band's linchpin bassist John McVie. (Following their later divorce, she carried that surname for the rest of her career.) Though essentially uncredited and not yet considered a fulltime bandmember, Christine played Wurlitzer 200A electric piano, other piano, and sang background vocals on Fleetwood Mac's September 1970 album released by Reprise, Kiln House. (Oh, and she turned in its playful cover art too.) You can hear her intuitive vocal blend to great effect on "Station Man," which was wisely mixed more prominently than one might expect (perhaps because the band self-produced the album, their first following Peter Green's departure, and with Martin Birch engineering).
Following the song's super-slow volume-building fade-in, you'll hear her at 0:40 during the first vocalization of the title phrase, instantly catching her extending the vowel in "man." She does a similar extension with the second syllable and vowel in "waiting" just a few seconds later, and continues with similar inflections throughout the rest of the track. (You'll also dig what she does on the live 1974 Record Plant version of "Station Man," this time with Bob Welch on lead guitar and vocals, rather than the original studio track's Jeremy Spencer/Danny Kirwan axis, on various nonauthorized releases.)
Kiln House has since been reissued both individually (in 2015) and as part of the 2013 1969 to 1972 4LP + 7-inch box set on Reprise/Rhino. "Station Man" (the single version, that is) can also be found as Track 5 on Side B of the November 2018 50 Years: Don't Stop 5LP box set on Warner/Rhino.
Before I go any further with my own comments, I also asked one of AP's key contributors, Ken Micallef, to share his own thoughts about McVie's contributions to the pre-chart-topping Fleetwood Mac era on vinyl, and he shared the following, presented herewith in italics. . .
My favorite Fleetwood Mac albums have always been [September 1971's] Future Games and [March 1972's] Bare Trees, somewhat forgotten albums that serve as a bridge from the band's earlier, blues-based incarnations and their later, million-selling epics. But those early albums, recorded in 1971 and 1972, respectively, are more mysterious than anything else in their discography, painted in pastel colors and misty English fog — introspective works that relied on the searing guitar work of Danny Kirwan and the deceptively simple and melodic songs of Christine McVie.
McVie's contributions on Future Games included "Morning Rain" and "Show Me a Smile," the former tinted with an odd somnambulant air, supporting a howling guitar solo and "doo doo da doo doo" chorus. "Show Me a Smile" was on another level, revealing McVie's gift for creating a music box-like melody that was as innocent-sounding a child, in a dawn-revelation of a song, as gentle as it was mesmerizing.
"Homeward Bound" and "Spare Me a Little of Your Love" from Bare Trees were equally potent, balancing Bob Welch's extroverted Californian moments ("Sentimental Lady") and Kirwan's beautiful, brooding introspection ("Dust") with her singular grace, peace, and light. McVie's hard-driving "Homeward Bound" was pure blues boogie, while the open-arms embrace of "Spare Me A Little" hinted at the AOR pop-rock that would drive Rumors and Fleetwood Mac to global superstardom.
Thanks Ken — that's some spot-on Mac analysis, to be sure. I would also add from the post-Bare Trees, pre-Buckingham/Nicks Mac era these McVie gems: "Dissatisfied," from March 1973's Penguin; "Why," the final track on October 1973's Mystery to Me; and "Heroes Are Hard to Find," the title track to that September 1974 album. (All three of these albums are on Reprise, as are the two Ken cited.)
Much has been made of Christine's chart-topping work during the prime Mac hit-making era that commenced in January 1975 when the aforementioned Lindsey Buckingham and Stevie Nicks joined the Mac fold to shift the Brits/Yanks axis in a new-ish direction — and we won't overdo it here. I will, however, cite a few of her finer moments (beyond the truly obvious ones) from that era worth dropping the needle on.
That said, the first single from July 1975's Fleetwood Mac, "Over My Head," is the one that opened the multiplatinum door. McVie composed it on a Hohner electric piano, and the album version features another nice fade-in (shades of "Station Man," mayhap?) plus a fine wash of Vox Continental organ and electric piano. Yes, the vocals are lush, dreamy, and occasionally layered, but also zero in on and listen for that ever-present organ, and the sustained chordal shifts as the song rolls on from verse to chorus and back again. (You'll also find enjoyment with the slightly different single version, Track 4 on Side D of 50 Years: Don't Stop.) I also dig the vocal interplay and trade-offs between Christine and Lindsey on another fade-in Fleetwood Mac track, "World Turning," especially her solo "I gotta get my feet back on the ground" exclamations, the first of which arrives at 0:54.
Going down the rabbithole of which vinyl version of February 1977's Rumours to get/play is a complete story unto itself , but suffice it to say, one of the key details to pay attention to here are McVie's organ fills during the back half of "The Chain," most especially during the buildup right before John McVie's iconic bass break that leads into Buckingham's furious guitar solo frenzy that takes the song home. During that solo, which dominates the mix and overshadows the rest of the instruments and vocals as intended, Christine's ace organ support is key — which can be heard in greater detail on some of the alternate album versions that have been officially released, not to mention some of the live versions as well. (All, again, on Reprise.)
I could go on and on (and on, apparently!), but I will cite just a few more. "Brown Eyes" and "Honey Hi" rarely get their due as part of October 1979's magnum opus Tusk, but they sure should. The stark, bright solo piano intro to "Hold Me," the lead single from June 1982's Mirage, essentially reset the table (as did the album's lead track on Side 1, "Love in Store"). And, yes, it really is difficult not to sing along with the now-ubiquitous "Everywhere," from April 1987's Tango in the Night, thanks to it appearing in a current car commercial, but I remain enamored with the somber synth line that runs throughout the song's final minute, which is punctuated by wordless, channel-hopping syllables (mostly via a varispeed Buckingham effect). And then there's the overlooked, buoyant "Temporary One" from August 1997's live-in-studio reunion event The Dance, with a great wash of layered harmonies on the chorus ("a bridge will bring us back together").
If you want some of McVie's non-Mac tracks on wax, June 2022's Songbird: A Solo Collection gatefold LP on translucent seafoam green vinyl on Warner/Rhino, will fit that bill quite nicely, as it includes the unreleased 1985 track "Slow Down" to open Side Two and an newly orchestral version of "Songbird," which floats her original Rumours vocal into an orchestra track conducted and arranged by Glyn Johns at AIR Studios in London, to end the album with the exact right coda.
Around the time of the release of The Dance, I had a chance to talk with Lindsey Buckingham about that good ol' secret Mac sauce, and he told me the following about working with Christine, and the bond they shared together as artists. "We were in the control room all at the same time, and we thought, 'Jesus, this feels good'," he told me. "There aren't a lot of bands that have the level of musicianship combined with the material and the theatricality of the individuals that we do. It's very cool. We've all been able to step back and sort through all of the baggage. All of that Rumours stuff isn't so bittersweet anymore. It's just kind of sweet."
Of course, that sweet taste in the moment later turned back into bittersweet departures, but that's a tale best told elsewhere. At least the two were able to reconnect in a positive fashion on June 2017's Buckingham McVie ten-song album and subsequent tour (which I saw on June 30, 2017, at the Mann Center for the Performing Arts in Philadelphia).
Chime in with your own comments below about the recorded life and times of Christine Anne Perfect McVie, the likes of which we will not see again. For you, there'll be no more crying / For you, the sun will be shining. . .

<!- ------------------------------------>