Review Explosion, Short Cuts Edition: Three Fine RSD 2023 Exclusive LP Releases From Hal Blaine, Captain Beefheart and The Magic Band, and Prefab Sprout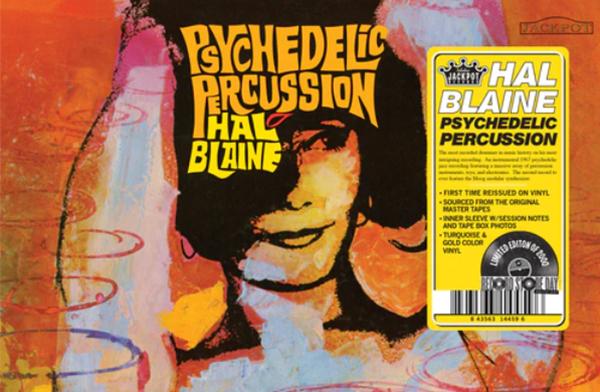 Of all the LP titles that were tallied in my Record Store Day 2023 wishlist back in April — of which you can read about right here, along with AP editor Mike Mettler's own RSD picks — I almost got everything I wanted sans for Billy Joel's Live at the Great American Music Hall, 1975 (though, rest assured, I'm still on the hunt for it). Of the titles I did get my hands on that day, I'm now going to delve into reviewing three of them here. Note that if you want to get your hands on these or any other RSD 2023 titles, there are indeed copies available out there to find and obtain accordingly, and you can scout out how to do so here on the official Record Store Day site.
Finally, please note that our other recent RSD 2023-related review coverage is listed with each respective link at the very end of this story. And now, with all that preambling out of the way, let's get back to our three-way review extravaganza.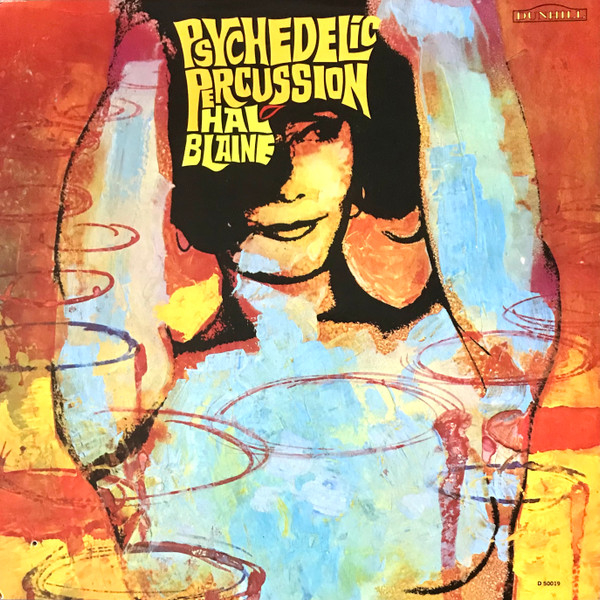 HAL BLAINE
PSYCHEDELIC PERCUSSION
1LP (Jackpot)
MUSIC: 8
SOUND: 8
One of the more interesting Record Store Day 2023 reissues I picked up without ever hearing a note of it beforehand was this rare 1968 psychedelic instrumental album by legendary Wrecking Crew drummer/percussionist Hal Blaine. I've long been a pretty deep fan and semi-scholar on all things related to The Wrecking Crew and the impact its players have had on popular music of the past 60-70 years, so I have been keeping my eyes out for this album for years. I never came across an original copy anywhere at any price until now, so this RSD reissue was high on my "must get" list.
If you don't know Hal by name, you no doubt have heard his playing somewhere along the way. He's the drummer who invented the signature hook intro to The Ronettes' 1963 No. 2 single "Be My Baby," as well as the killer break on Herb Alpert & The Tijuana Brass's 1965 instrumental classic, "A Taste of Honey." He's also on many Beach Boys gems including their iconic 1966 No. 1 single "Good Vibrations" and their seminal May 1966 LP Pet Sounds, and he is even on The Byrds' No. 1 1965 hit single cover of Bob Dylan's "Mr. Tambourine Man." I've also read reports that Blaine played on somewhere around 10,000 recordings across his career! Pretty iconic, I'd say.
Thus, it has been quite cool for me to finally hear this legendary session drummer let loose on his own grooves and ideas. But if you're still wondering why you might need or want to own Psychedelic Percussion on RSD vinyl, please consider the following points.
Firstly, it is pretty fascinating hearing Blaine explore his muse in a more free-form way and with extended-length musicality, as opposed to via the typically highly structured, three-minute pop mini-masterpieces upon which he built his reputation.
Secondly, it sounds here as if Blaine spent quite a bit of time listening to Frank Zappa and The Mothers of Invention's June 1966 2LP Freak Out! debut album, particularly Side 3's 8½-minute epic "Help I'm a Rock" (subtitled "Suite in Three Movements"). In fact, some of the tracks on Psychedelic Percussion feel inspired by Zappa and The Mothers' jams from that timeframe. Point being, there are more than a few cool grooves here.
Thirdly, Blaine is backed here by another Wrecking Crew legend, the great vibraphonist/percussionist Emil Richards, who in fact played on Zappa's August 1967 debut solo album Lumpy Gravy and put out some innovative records himself in the 1960s, including a couple of rare gems on Impulse.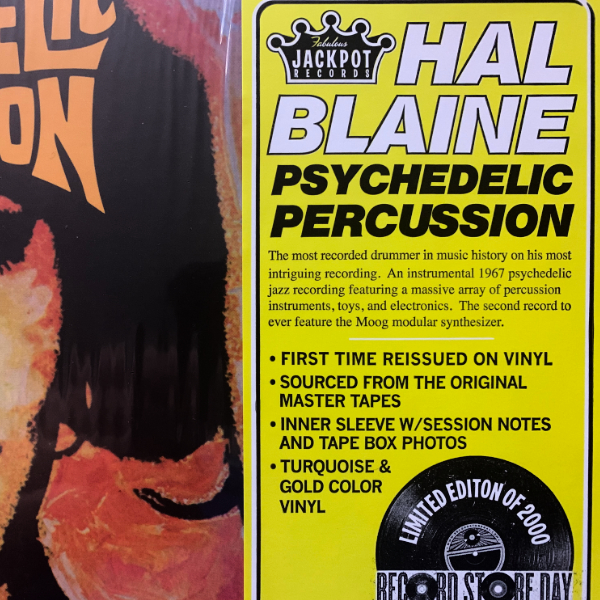 Fourthly, on this album, we also get to hear the equally legendary Paul Beaver on what are credited as being "Electronic Devices." Those in the know are familiar with Beaver being one of the two pioneers (along with Bernie Krause) responsible for bringing Robert Moog's prototype synthesizer to market. They were both Moog sales reps back in the day, and also quite visionary at the process of setting up a demo booth at The Monterey International Pop Festival in June 1967 — exactly 56 years ago this upcoming weekend, in fact! — which is where many artists of the day first saw and heard this influential instrument. Furthermore, the hype sticker on this reissue (shown above) indeed confirms that Psychedelic Percussion is "the second record to ever feature the Moog modular synthesizer."
If you are looking for intriguing sounds — and possibly even unusual demo-disc recordings — the list of instruments detailed on the back cover of Psychedelic Percussion is quite impressive, wherein some 30-40 instruments such as "Radoccia-phones," "Electric Vibe-verb," "Beaver Electric Modulation Apparatus" (which may be a Moog!), "Sub-Contra Bass Canary," and a Klaxon Horn (credited to Ford Motor Company in the liners) are all duly cataloged.
Psychedelic Percussion is a fun listen on LP, and the sound on it is remarkably good as originally produced by Steve Barri and Hal Blaine, and engineered by Phil Kay and Ben Jordan. The trippy turquoise-and-gold pressing is happily quiet and well-centered, and the audio sounds like it was indeed sourced from original master tapes as has been indicated on the above-noted hype sticker, although the album was probably cut from a digital source. True, the inner sleeve does reproduce the outside of one of the master-tape reels, but we have not yet been able to directly confirm the source DNA one way or the other as of yet. (We'll add an update here once we do so.) That said, the album sounds quite good, all things considered, given it is an obscure release from 1968 that could have easily disappeared from the archives entirely.
Whatever the source case is, Hal Blaine's Psychedelic Percussion is a fun, weird nugget-o-fun free-form-ish improvisational rhythm-and-sonic exploration of then-bleeding-edge electronic textures. It's an LP worth seeking out from your own RSD source if you are into this sort of thing like I am.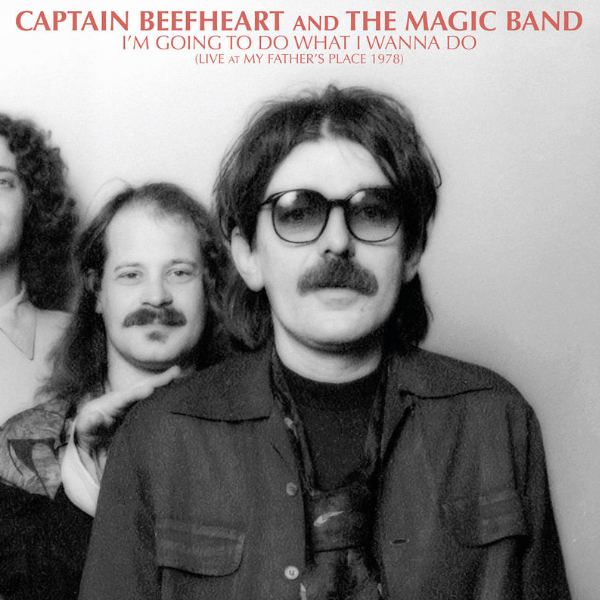 CAPTAIN BEEFHEART AND THE MAGIC BAND
I'M GOING TO DO WHAT I WANNA DO
(LIVE AT MY FATHER'S PLACE 1978)
2LP (Rhino)
MUSIC: 10
SOUND: 9
It has taken nearly 25 years for Rhino to issue I'm Going to Do What I Wanna Do (Live at My Father's Place 1978) — an outstanding late-period Captain Beefheart and The Magic Band concert — on vinyl, but here we finally have it. When the CD version came out in 2000, I was thrilled, as it sounded much better than the circulating multi-gen tapes fans had made off the air of the original 1978 radio broadcast. This concert presents the good Captain's latter-day incarnation of The Magic Band in full flower, performing much music from their then-new (and still amazing) LP release, October 1978's Shiny Beast (Bat Chain Puller).
For audiophiles, the big question here is, of course, what source was used for making this new-to-vinyl edition. Between scouring the liner notes info for the original CD and the updated information found in the new LP, we can piece together the likely sequence of events as they happened. The performance was initially recorded directly to two-track stereo reel-to-reel tape at My Father's Place in Roslyn, New York on November 18, 1978, and then duplicated for what was aired on the WLIR-FM broadcast of December 11, 1978. The 2000 CD was made from the original master, not the duplicate.
And I'm now quite happy to report that, in the liner notes for the new 2LP 180g edition of I'm Going to Do What I Wanna Do, the producers confirm having again used that original two-track stereo master tape for making this new vinyl edition.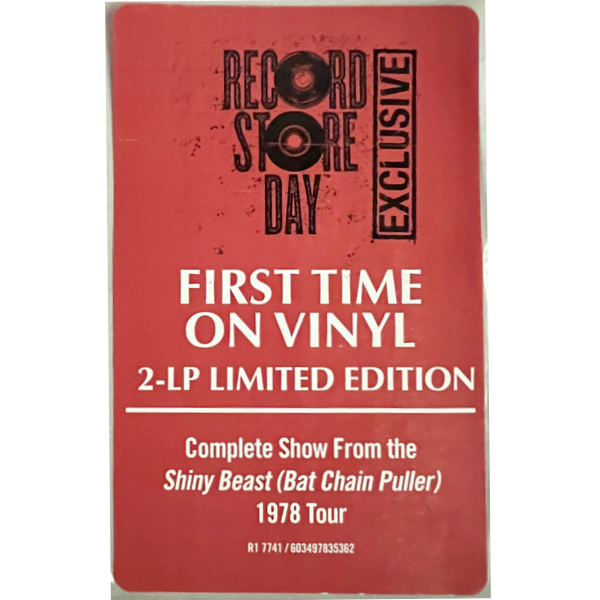 Overall, I'm very pleased with how this album sounds. The band is on fire, and all the instruments come across rich and warm. There are nice dynamics between the biting guitars, the fat, punchy trombones, and the other instruments the good Captain and company had with them at that show.
Perhaps my only wish is the powers that be might have invested a little bit more in updating the cover design. This new edition of I'm Going to Do What I Wanna Do effectively mimics the original CD cover, which is admittedly okay, but it is printed on somewhat flimsy oaktag-type card stock.
I was also hoping they would recreate the neat mini poster that came with the original Rhino Handmade CD, as the booklet cover on that version folded out to a neat little reproduction of the 1978 tour poster, while the other side had photos and liner notes. We do instead get a new solo pic of the good Captain in the gatefold, along with the hand-scrawled and slightly ominous message (from the aforementioned poster): "I'm playin' this music so the girls will come out to meet the monster tonight."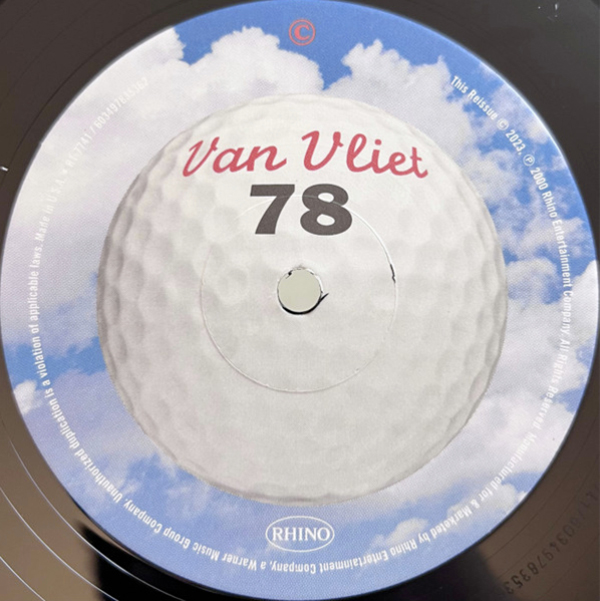 On the new 2LP set's gatefold sleeve, we learn this reissue was produced for release by Jason Jones, mastering was handled by Dan Hersch with Bill Inglot at D2 Mastering, and the vinyl lacquers were cut by Bernie Grundman at Bernie Grundman Mastering. We're not yet 100 percent sure where the discs were pressed, but the liners do indicate they were made in the States. (If we get further confirmation, we'll update you here.)
The 2LPs in I'm Going to Do What I Wanna Do come housed in audiophile-grade plastic lined sleeves, and that's already a big plus right there. The number of copies for this RSD release are capped at 5,000, so you should be able to find one out there in the wilds of independent record retailing via the link near the top of this combo review.
After my disappointment with last year's Record Store Day release of Magic Spot, I am relieved that someone paid attention to most of the little details for I'm Going to Do What I Wanna Do in order to make for an overly good release — and I hope we get more great-sounding archival Captain Beefheart LP offerings in the near future. Until then — good job on this one, Rhino!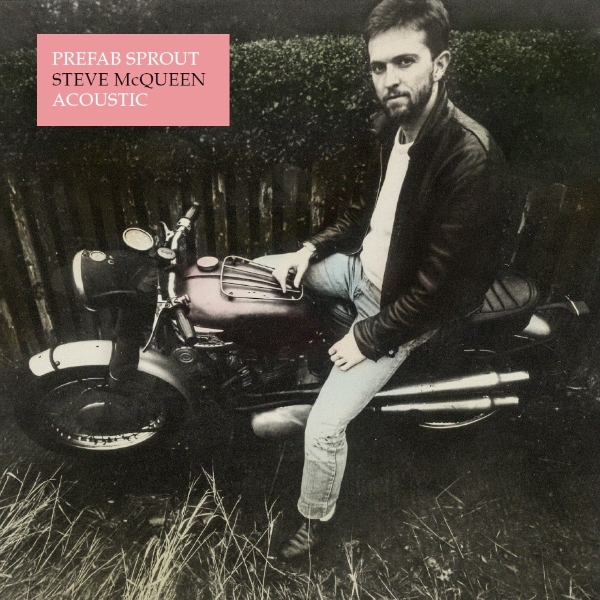 PREFAB SPROUT
STEVE McQUEEN ACOUSTIC
1LP (Kitchenware/Legacy)
MUSIC: 10
SOUND: 9
The reissuing of Prefab Sprout's Steve McQueen Acoustic album was initially a surprise for me, as I'd missed even hearing about its original 2019 UK Record Store Day vinyl release. Actually, it's worse than that, because I even missed hearing about the 2007 Kitchenware/Legacy expanded CD edition of this key album from these underrated British pop progenitors (and it also happens to be the source for these recordings at hand).
Now, if you are a fan of Prefab Sprout, you already know that Steve McQueen was the title of their June 1985 release in many parts of the world except for America. If you are a casual U.S. fan, you might remember the album by its other name, Two Wheels Good. So here we are now in 2023, and America finally got its own Steve McQueen Acoustic LP release, and it was well worth the wait. Here, you'll get to enjoy lovely reinventions of some classic, poppy Prefab Sprout music. The recording is lush and lovely, and the pressing is well-centered and very quiet. Most importantly, the music is quite spectacular.
From the enclosed Q&A with chief Sprout, singer/songwriter Paddy McAloon, we learn the intention of these acoustic renditions was to create something very different than the Thomas Dolby-produced sparkle of the original 1985 album. While these recordings certainly feature acoustic guitars as per the hype sticker, they are also pretty rich-sounding, and often multitracked along with moody keyboards and other haunting sampled effects. The result is less of an unplugged scenario than a new approach to the music, giving the lyrics and melodies even more room to flower and bloom.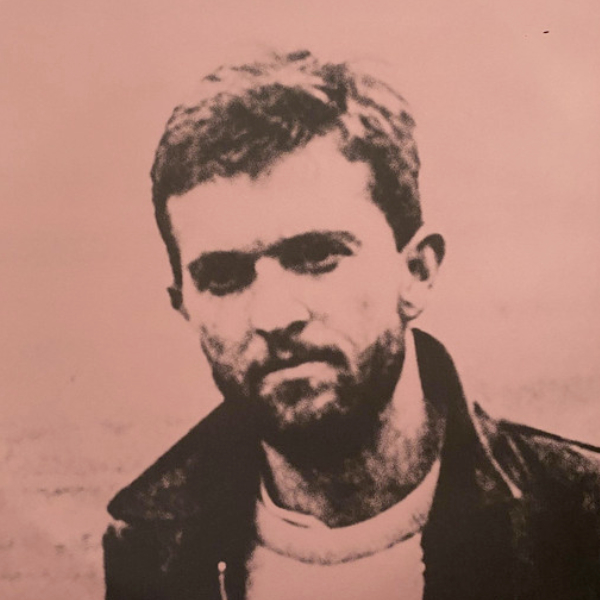 Also in the liners, we learn of McAloon's passion for 1970s David Bowie — the timeframe for when he was writing a lot of this material — and on these recordings, that aesthetic comes through more clearly. This vibe is especially vivid on tracks like the moment on "When Love Breaks Down" when Paddy dives down into a lower voicing, akin to the periodic style of Bowie, Iggy Pop, and David Sylvian. Meanwhile, "Goodbye Lucille #1" is played in a slow waltz time to the point where I could imagine Neil Young singing it. And then "Faron Young" is recast as a gorgeous, Leo Kottke-like fingerpicked epic, far from the moody rockabilly of the original version. McAloon's voice sounds especially fantastic here.
The music for this release was recorded by Paddy McAloon and mixed by Calum Malcolm, and the standard-grade LPs were pressed in Europe. As for whether this is a digital or analog recording, I'm going to presume it was probably done digitally until proven otherwise. That, of course, doesn't mean it's necessarily a bad thing. In fact, I like the sound of this album so much at points that I might even use it as a system demo disc.
While only 2,850 copies of Prefab Sprout's Steve McQueen Acoustic were issued on RSD 2023, if you consult your favorite independent retailers, you'll probably be able to track down a copy — so hop to it!
And, with that — happy post-RSD 2023 listening, everyone!
(Mark Smotroff is an avid vinyl collector who has also worked in marketing communications for decades. He has reviewed music for AudiophileReview.com, among others, and you can see more of his impressive C.V. at LinkedIn.)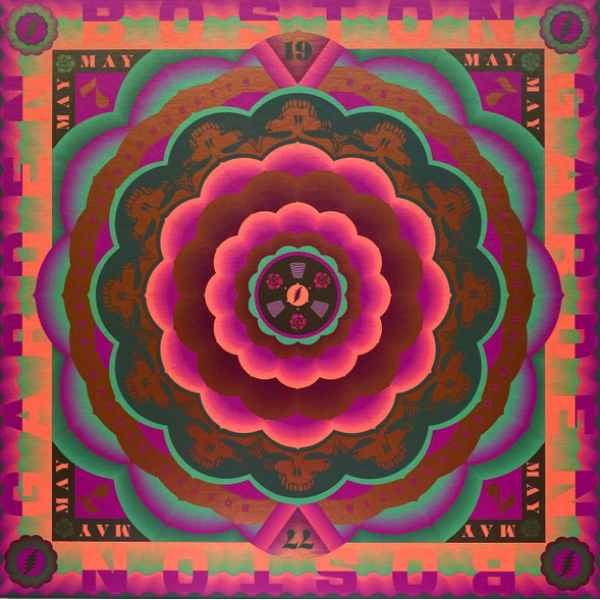 ADDITIONAL RECORD STORE DAY
REVIEW READING & EXPLORING
** David Byrne: The Complete Score From the Broadway Production of "The Catherine Wheel" — go here.
** Grateful Dead: Boston Garden, Boston, MA 5/7/77 (a.k.a. Boston 5.7.77) — go here.
** Paul McCartney and Wings: Red Rose Speedway — go here.
** Chet Baker: Blue Room: The 1979 VARA Studio Sessions in Holland — go here.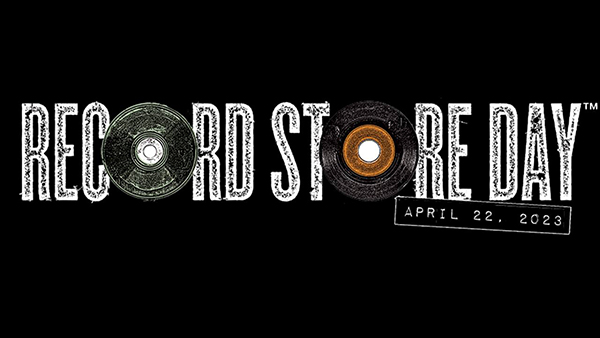 <!- ------------------------------------>