The Beatles Get Back To Mono and AAA Vinyl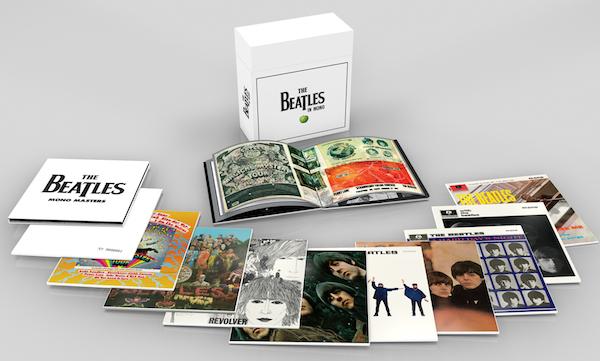 Note: there are more photos for this story in the Galleries
Apple Corps and Universal Music Group today announced the September 8th release date (September 9th in North America) of the long-anticipated Beatles' mono vinyl reissue series, cut to lacquer using the original analogue master tapes.
The release includes all nine original mono mixed U.K. albums plus the original American-compiled mono Magical Mystery Tour and the Mono Masters, a 3 LP collection of non-album tracks also compiled and mastered from the original analogue tapes.
Each album will be available individually and within The Beatles in Mono, a lavish, limited edition 14 LP boxed set that includes a newly produced 108 page hardbound book.
The albums are presented "…in their original glory, both sonically and in their packaging" the press release asserts, so that could mean fold-over type, Clairfoil-like laminated jackets and greater attention to original packaging detail compared to the stereo box.
The 180 gram records, pressed at Optimal in Germany for world-wide distribution, were mastered at Abbey Road Studios using the original ¼" analogue master tapes played back on a mono headstock, preview-head equipped, Studer A80. No dynamic compression and minimal equalization will hopefully produce the best ever sounding Beatles reissues.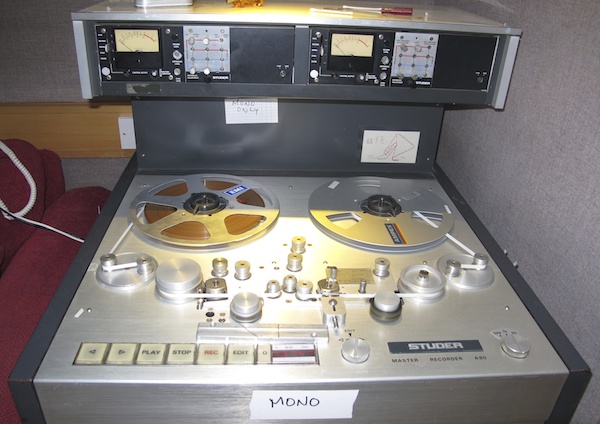 The EQ applied was based upon the original cutting engineers' notes as well as careful listening to original first lacquer, first mother, first stamper EMI pressings (-1, 1, G matrix). The cartridge used was Ortofon's 2M Black.
It's important to remember that the tapes have aged—some as much as fifty years—and the monitoring, playback and mastering equipment have changed as well, even though the work was done in the very same room in which the originals were mastered. Solid state has replaced tubes in the cutting chain.
Lacquers were cut using Abbey Road Studios' Neumann VMS-80 lathe, equipped with a Neumann SX-74 cutter head. The originals were cut on a Scully lathe, perhaps with a Westrex cutter head.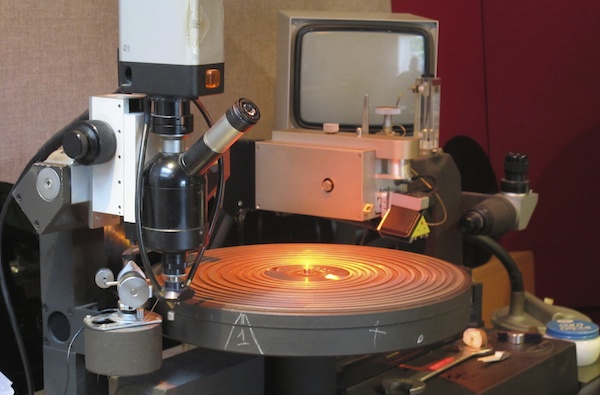 The extensive listening and final post production work was accomplished by Abbey Road's GRAMMY® Award winning engineer Sean Magee and GRAMMY® Award winning mastering supervisor Steve Berkowitz, well-known for his Bob Dylan and Miles Davis catalog restoration work, among others, as well as for his production of Dylan's long-running and highly acclaimed Bootleg series.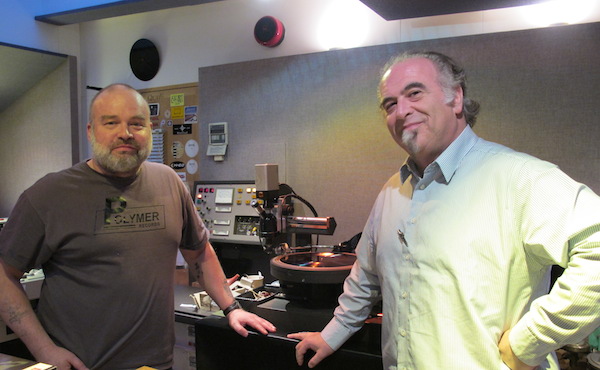 I was privileged to attend a May 14th, 2013 Abbey Road Studios mastering session during which lacquers were cut for all four sides of The Beatles (the "White" album). So yes, I got to hear and hold in my hands actual Beatles master tapes.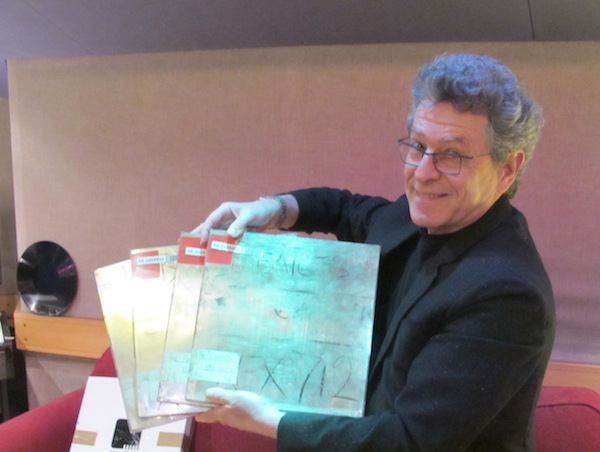 It was a truly magical experience as was getting to walk into famed Studio Two where all of the magic occurred. I was initially told it was off limits because it had been booked for a session but the band was late so in I went. It was a never to be forgotten "day in the life".
I've had to keep the visit out of print for more than a year as the mono LP release date was pushed back more than a few times so Apple and UMG could be sure everything was done correctly.
Readers of my Stereophile "Analog Corner" column might recall last year's coverage of 2013's Munich Hi-End show as well as a visit to the Record Industry pressing plant in Holland. The column included this line: "I'll spare you the details of my boring Tuesday (there was a fantastic Bowie museum exhibit in town but it was sold out and my ballsy emails to Tony Visconti, who I'd barely met at the Classic Album Sundays event, looking for a ticket 'in' had gone unanswered)".
That "boring Tuesday" was the day I spent at Abbey Road. It was a very inside joke!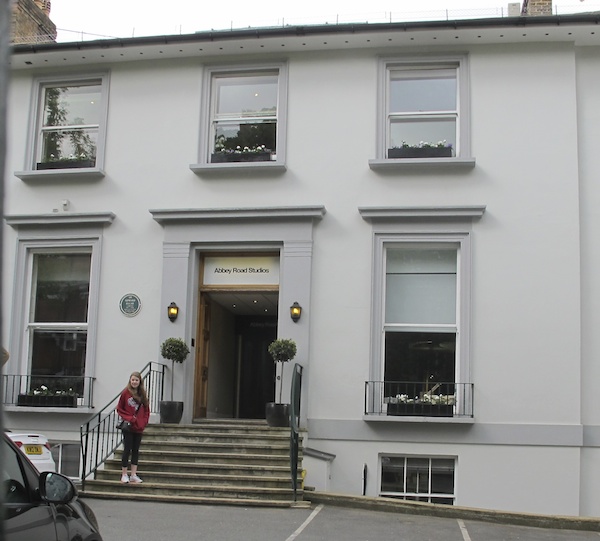 Berkowitz had been hired to oversee the mono vinyl reissue set by Jeff Jones his former boss at Sony/Legacy and current Apple Corps CEO.
Early in 2013 I received calls from an EMI representative and from Berkowitz inviting me to visit Abbey Road to witness the production of the long-promised mono vinyl reissue series.
Steve Berkowitz and I go back more than forty years to my first day of Boston University Law school in the fall of 1969. I took a lunch break walk into Kenmore Square and discovered the New England Music City record store. I didn't have time to browse, I thought, but then I spied at the top of the corner store's stairs a cardboard point of purchase display filled with an imported album. Those were obvious because the Europeans didn't use warp inducing shrink wrap. Instead, they used a loose fitting sealed plastic recognizable to any import junkie.
I had to see what it was so I walked up the steps and it was The Beatles new Abbey Road album not due out in America for two weeks! Of course I bought a copy but should have bought two or five. That copy is still the best sounding Abbey Road I've ever heard.
What does Berkowitz have to do with that story? He was the record buyer at New England Music City and was responsible for ordering those albums. By the way, he too can't believe he didn't buy a few extra copies and he too says the copy he bought from that shipment is the best sounding Abbey Road he's ever heard.
So first he's responsible for me having the best sounding Abbey Road and now, forty 45 years later, he was inviting me to Abbey Road!
The EMI representative told me that after absorbing the criticism heaped on the digitally sourced stereo box—including the extensive analogplanet.com coverage, which was correctly construed as constructive criticism—the decision was made to produce the mono LPs using an all analog mastering chain.
Berkowitz told me that in his opinion and in the opinions of many, the mono mixes were the more important reissues and I agree. They were the ones The Beatles listened to and to which they paid more attention during mixing. The monos were the ones most kids back then heard both on the radio and at home.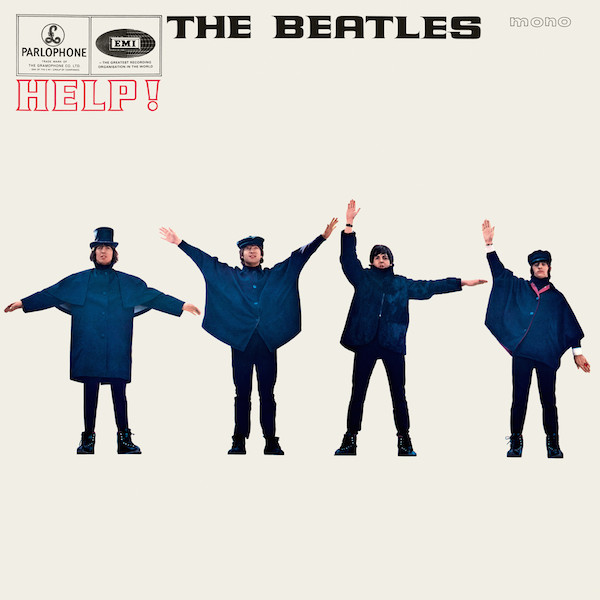 And in reality the albums were produced for mono. The first two albums recorded to BTR two track machines featured voices on one channel and instruments on the other to allow easy post-production leveling. Abbey Road added four track machines as early as 1963 with "I Want to Hold Your Hand" being the first song The Beatles recorded using four tracks.
Still, four tracks hardly sufficed for their increasingly complex arrangements. As the tape's four tracks filled up and were mixed down to one to make room for more music, these pre-mixes were produced with mono in mind so that when all of the tracks were folded together, they would fit together like a stack of cards. That's why the mono set sounds so coherent and why arguably you can actually hear more detail in mono.
The mixers created "stereo" by separating (as best as they could) what was intended to be blended, and panning the elements across the soundstage. Since it had previously been pre-mixed, what could be done to separate the pre-mixed elements was limited.
When I interviewed Ken Scott, he told me that Paul wanted the stereo mix of The Beatles to be as different as possible from the mono because that might induce fans to buy both. The mono mix came first. And the two mixes are very different. You could say the stereo mix was more about commerce than art. If you grew up listening to the stereo mix, the mono will be an ear opener.
Of course at the time stereo was relatively new and novel so listeners craved hearing "separation" across the soundstage, but today we're all more sophisticated listeners. Hearing the records as originally intended, to me, is the best way to listen.
The day, Tuesday, May 14th began with a rainy morning car ride to Abbey Road. I'd done the tourist walk back in 1982 when I was in London to attend the "TRON" soundtrack recording sessions at The Royal Albert Hall, but this time I was going in!
Still, I did the walk across the street in the rain first, almost getting run over in the process.
<!- ------------------------------------>