Vinyl Reports: Gil Scott-Heron, PJ Harvey, Boards Of Canada, & Dexter Gordon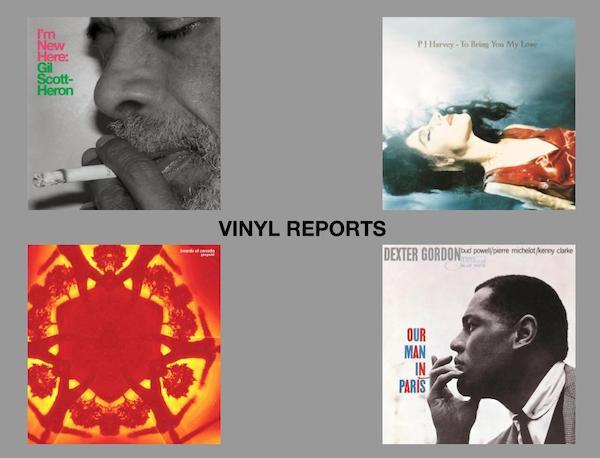 (Vinyl Reports is an AnalogPlanet feature aiming to create a definitive guide to vinyl LPs. Here, we talk about sound quality, LP packaging, music, and the overarching vinyl experience.)
Gil Scott-Heron - I'm New Here (10th Anniversary Expanded Edition)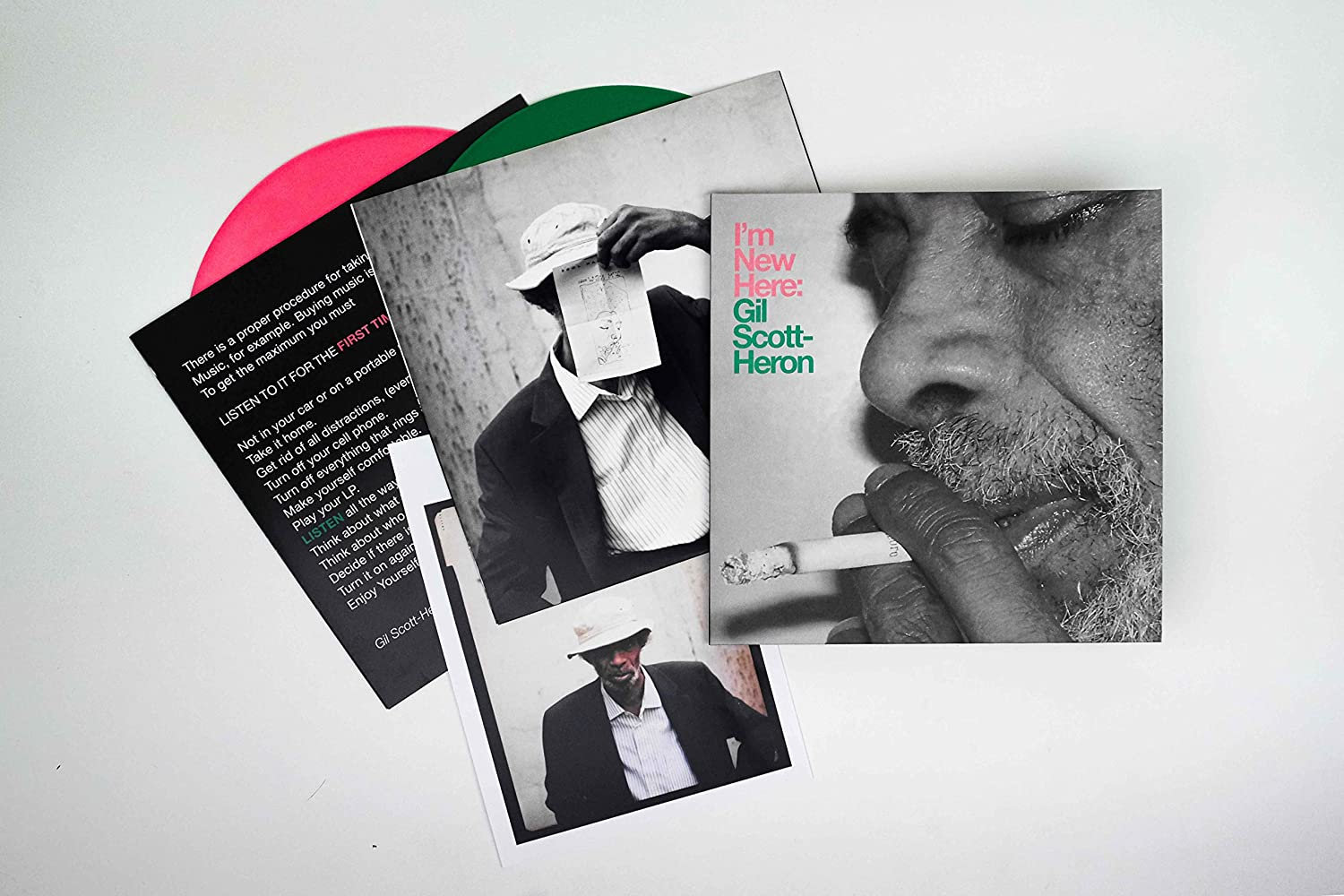 XL Recordings XL1005LP pink and green vinyl 2LP
Produced by: Richard Russell, Gil Scott-Heron, and Malcolm Cecil (reissue produced by Rumal Rackley)
Engineered by: Lawson White, Ichiho Nishiki, Rodaidh McDonald, and Malcolm Cecil
Mixed by: Lawson White and Ichiho Nishiki
Mastered by: Mike Marsh at The Exchange
Music: 8
Sound: 8
His first studio record in 16 years, Gil Scott-Heron's 2010 "comeback" LP I'm New Here proved to be his last; following years of drug addiction and other health issues, just over a year after its release he died at 62. Produced with XL Recordings head Richard Russell, the short album features Scott-Heron and Russell mixing spoken word pieces with musical compositions, most of them covers. Despite the 28-minute length and shortage of original songs, following Scott-Heron's instructions to "get rid of all distractions [...] listen all the way through, [and] think about what you got" reveals I'm New Here to be an intimate portrait of his life. Even upon repeated listens, it's as if Gil Scott-Heron, his voice weathered by cigarettes, crack cocaine, and age, directly addresses each listener. Those accustomed to Scott-Heron's usual jazz-soul sound might find Russell's electronic production startling, though the former's voice and piano is still the album's core. (I also suggest reading Michael Fremer's original I'm New Here review, published before Scott-Heron's death.)
For the album's 10th anniversary last year, XL issued Makaya McCraven's reimagining We're New Here plus the expanded 2CD or 2LP original album. The bonus disc, comprised of session outtakes, spoken interludes, and re-recordings of older songs, doubles the album's length. (None of this set overlaps with Nothing New, though most of these tracks were already available on CD.) While the included renditions of "Home Is Where the Hatred Is" and "Winter In America" don't live up to the originals, "Is That Jazz" and older outtake "My Cloud" are both engaging performances. The core album is great as is, but to feel complete needs the expanded edition's bonus LP/CD.
Mike Marsh at The Exchange (who mastered the original) cut this 10th anniversary double LP, which Optimal pressed on standard weight pink (LP1) and green (LP2) vinyl. The recording quality is transparent, the mastering is clean albeit bright, and despite some expected light surface noise the records are well-pressed. The packaging consists of printed inner sleeves, a direct-to-board gatefold jacket, and a double-sided photo print. The standard single LP remains easily available, but for a few dollars more you get twice the music, a nicer package, and more reliable sound and pressing quality (the single LP varies in mastering and pressing locations).
PJ Harvey - To Bring You My Love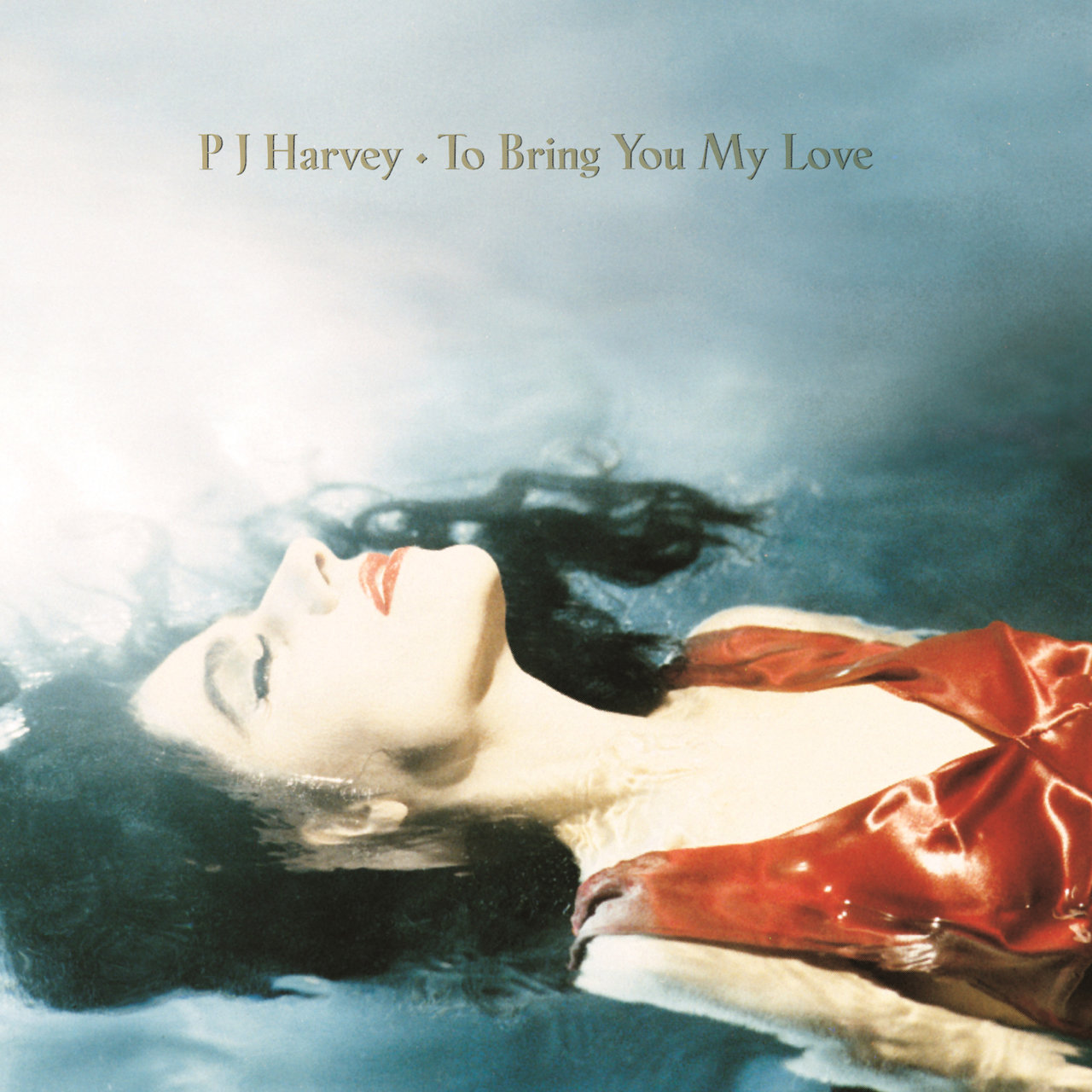 Island/Universal 0896473 180g LP (2020 reissue)
Produced by: Flood, PJ Harvey, and John Parish
Engineered by: Flood and PJ Harvey at Townhouse Three, Battersea
Mixed by: Flood at Windmill Lane, Dublin
Mastered by: Jason Mitchell at Loud Mastering
Music: 8
Sound: 8
Upon moving to the English countryside, PJ Harvey wrote and demoed the songs that became her third studio LP, 1995's To Bring You My Love. One of her most acclaimed works, To Bring You My Love's commanding vocal performances and vivid religious imagery paired with the spacious recording environment and carefully considered instrumentation result in an alternative rock/goth blues album that over 25 years later holds up. Its dark and dramatic nature won't be for everyone, though I found that "Teclo"'s sense of longing and loss, the entrancing buildup on "Working For The Man," "The Dancer"'s ghostly organs, and the abrasive "Meet Ze Monsta" became more gripping and memorable each listen.
Last year, Island/Universal began reissuing PJ Harvey's back catalog on vinyl, with accompanying demos releases. This To Bring You My Love reissue is remastered for vinyl by Jason Mitchell at Loud Mastering, and pressed on 180g vinyl at Optimal. It lists album co-producer John Parish as "mastering consultant;" the soundstage is natural and tonally pleasing (I can't compare to the original UK pressing), though like most recent records, the vinyl can be a bit noisy. (It's been too long since I've received a dead quiet new vinyl release; to consumers' overall detriment, pressing plants are overwhelmed.) The printed inner sleeve and decently thick direct-to-board foldover jacket are simple but adequate. Even if the other pressings do sound better, this reissue's $20-25 price still makes it a worthy purchase.
Boards Of Canada - Geogaddi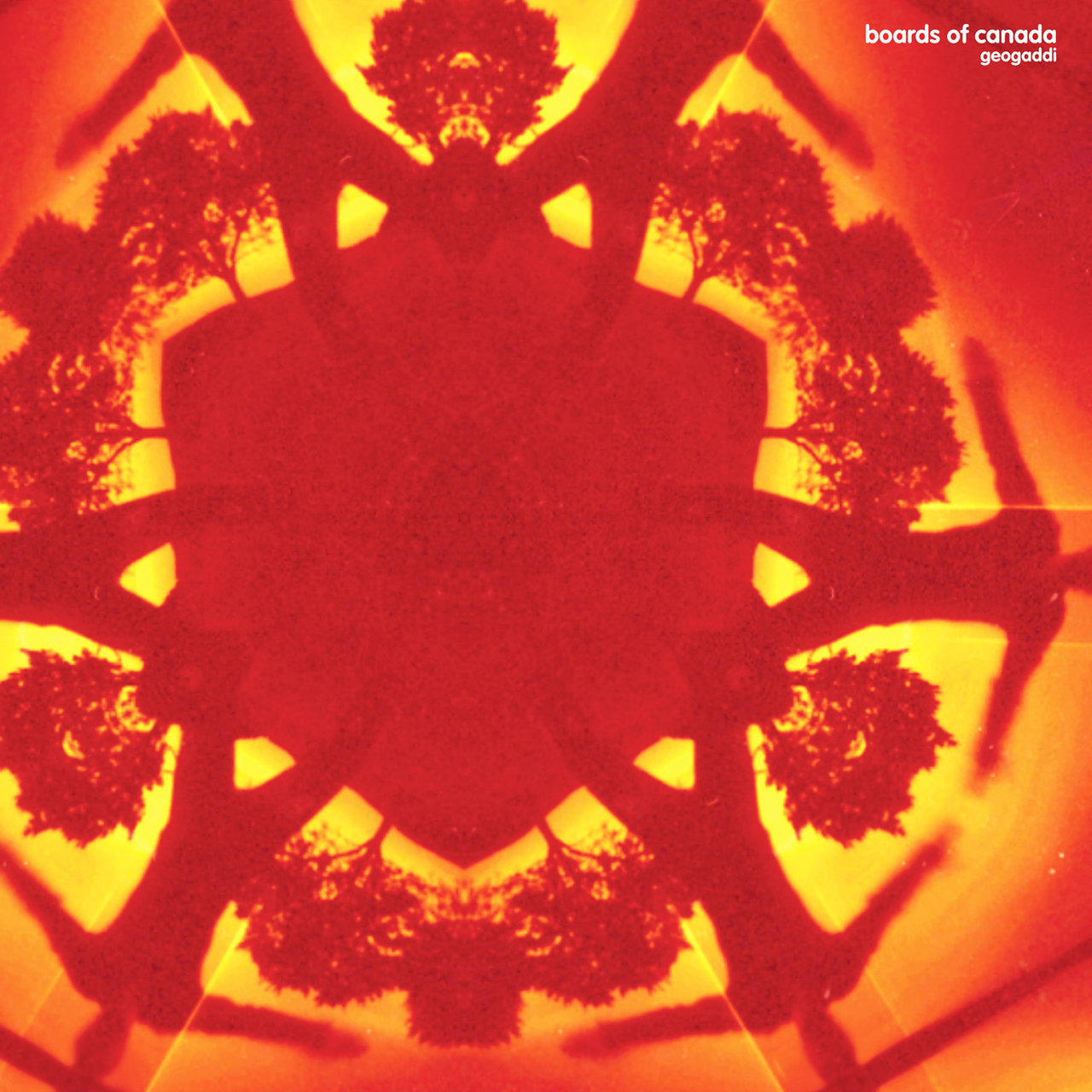 Warp Records WarpLP101r remastered 3LP (2013 reissue)
Produced by: Boards Of Canada
Engineered by: Boards Of Canada at Hexagon Sun
Mixed by: N/A
Mastered by: Noel Summerville
Music: 8
Sound: 8
Three years after their seminal debut LP Music Has The Right To Children, Scottish electronic duo Boards Of Canada released Geogaddi, an hour-plus IDM, ambient techno, and downtempo epic. Both albums share a warped, mysterious nostalgic sense, but whereas Music Has The Right is overtly melodic and even upbeat, Geogaddi is as dark and twisted as its cover suggests. The melodies are less obvious, and there's a greater sense of time-induced degradation and unraveling. It has nothing as immediately catchy as the previous album's "Roygbiv," nor is it as welcoming. However, Geogaddi, despite requiring Music Has The Right To Children's context, is arguably more immersive and rewarding, burrowing its way into the deepest recesses of your mind. It doesn't at all rehash Boards Of Canada's previous works, and in electronic music's history is equally essential.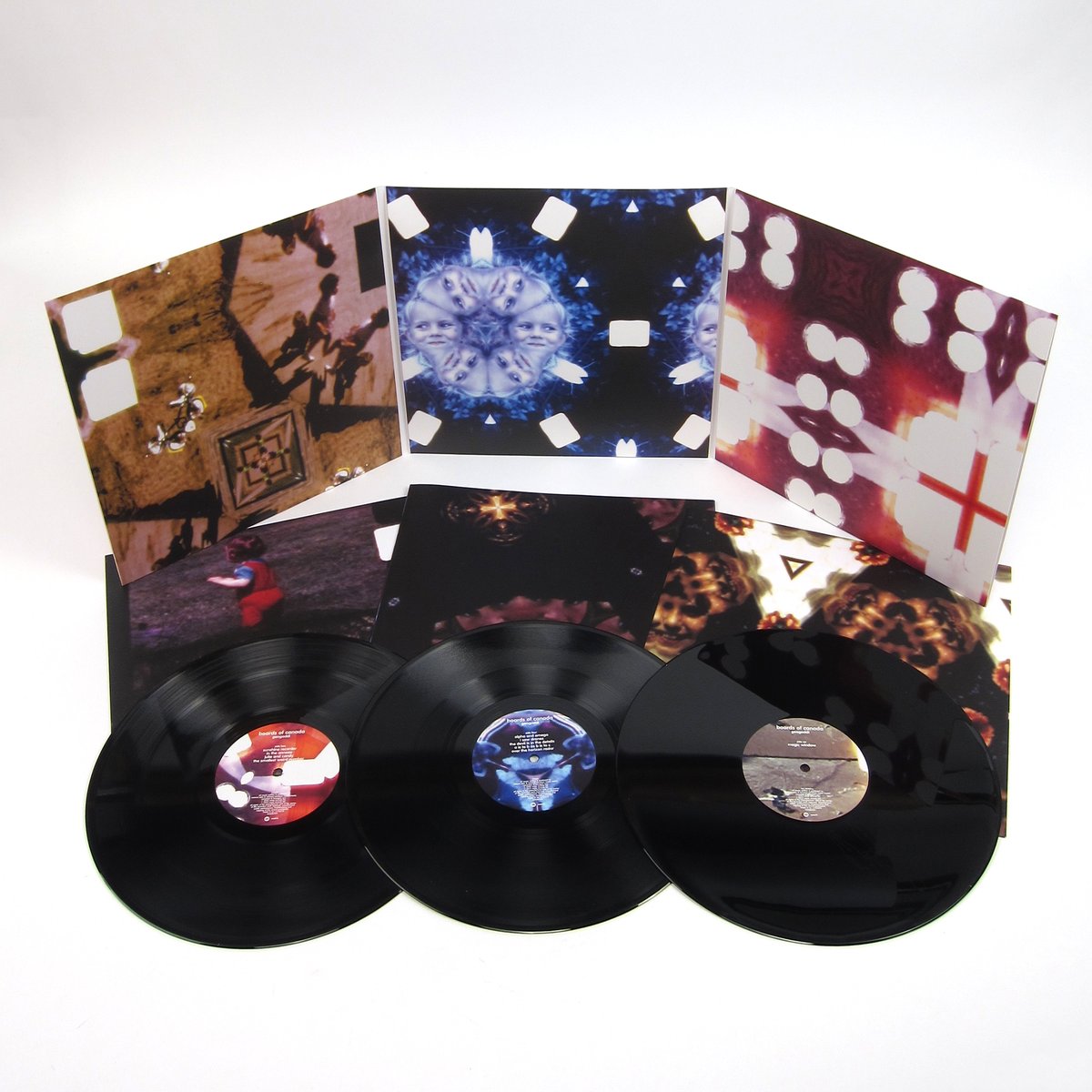 In 2013, Warp Records reissued Geogaddi, recut by Noel Summerville from the original DAT master and pressed on standard weight vinyl at Optimal. The 3LP set (with a side six etching of a nude nuclear family) is appropriately atmospheric and detailed, and the discs are flat and quiet; however, I haven't heard the original pressing. The reissue expands on the original LP's packaging, with a tri-fold jacket and mind-bending printed inner sleeves for each disc. For its $25-30 cost (I paid $26), it's unlikely to disappoint.
Dexter Gordon - Our Man In Paris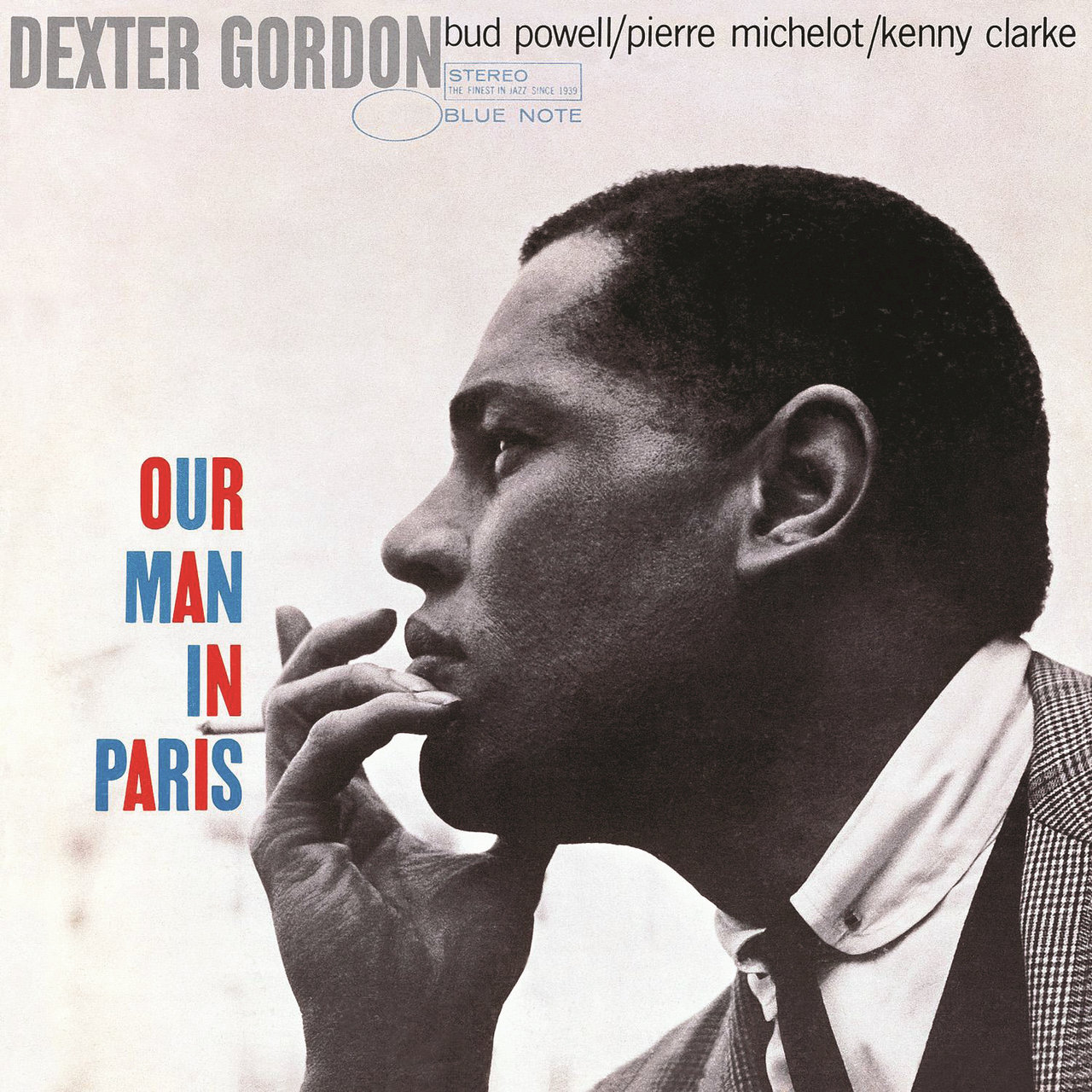 Music Matters/Blue Note MMBST-84146 limited edition 180g 45rpm 2LP
Produced by: Francis Wolff
Engineered by: Claude Ermelin
Mixed by: Claude Ermelin
Mastered by: Kevin Gray and Ron Rambach at Cohearent Audio
Music: 7
Sound: 9
Dexter Gordon's melodic, straightforward hard bop didn't vary much between records, though 1963's Our Man In Paris is among his best Blue Note sessions. Captured in Paris with Bud Powell (piano), Pierre Michelot (bass), and Kenny Clarke (drums), Gordon initially sought to record original compositions, but Powell refused. The group instead recorded a carefully-selected set of jazz standards, featuring good performances from the involved musicians. It's an enjoyable outing of well-executed simplicity, though not an essential Blue Note title.
Music Matters, the Blue Note-only audiophile label that led to the Tone Poet and Blue Note 80/Classics reissues, released 45rpm double LP and 33rpm single LP versions of Our Man In Paris. Kevin Gray at Cohearent Audio cut both all-analog reissues, which RTI pressed on 180g vinyl. This is one of Blue Note's few titles not recorded by Rudy Van Gelder (Claude Ermelin captured it in Paris), but the sound is spectacular as usual; while the recording style is glossier than Van Gelder's, there is perfect space between and around the instruments. The laminated Stoughton tip-on gatefold jacket is high-quality, with pictures of Dexter Gordon (one taken in Paris, the other taken in Englewood Cliffs, NJ with Alfred Lion and Francis Wolff, the latter erroneously credited as Van Gelder). It makes sense that these Music Matters 45rpm pressings currently sell for about $200; another all-analog reissue seems possible (BN recently extended their Classics series), but the Music Matters Our Man In Paris, if you can find and afford it, will likely remain the ultimate pressing.
(Malachi Lui is an AnalogPlanet contributing editor, music obsessive, avid record collector, and art enthusiast. Follow him on Twitter: @MalachiLui and Instagram: @malachi__lui)
<!- ------------------------------------>