The Story of Vanguard Vinyl LP Box Set Sweepstakes
Register to win a The Story of Vanguard Vinyl LP Box Set (Total value $289.00) we are giving away.
About the prize:
First edition limited to 1000, on 180 gram audiophile colored vinyl, pressed at GZ. All six albums were AAA cut from the mono master tapes by Ryan Smith at Sterling Sound. All of these albums were lacquered directly from the mono master tapes, preserving the original sound upon release of these albums in the '50s and '60s.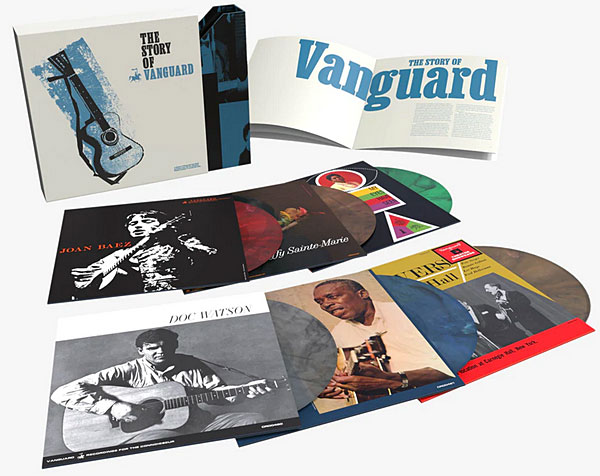 ---
To enter the sweepstakes, all you need is an account on this website. If you don't already have one, click on the link labeled "register" at the bottom of this announcement or "LOG IN/JOIN" in the nav bar at the right. Then, enter a username and a valid e-mail address, and click on the "Create new account" button. A message will be automatically sent to the e-mail address you specified, which will include a link to activate the account.
The final step (and only step for those who already have an account) is to log in and leave a comment right here on this announcement—any comment will do, as long as it's not profane or spam. Then, when the sweepstakes closes, a lucky commenter will be chosen at random to receive the prize. So post a comment, and good luck!
For complete sweepstakes rules, click here.
[This Sweepstakes is now closed.]
<!- ------------------------------------>