AMG Introduces the Teatro Moving Coil cartridge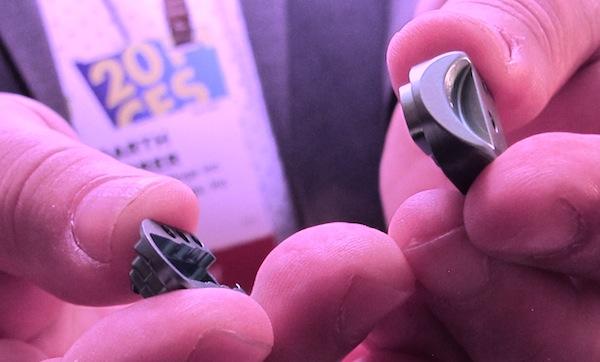 AMG's new Teatro moving coil cartridge is an international collaborative effort, combining a machined, two-piece Tiodize Type III Titanium body manufactured in America and a Japan-sourced generator system, featuring separate coils for each channel said to increase separation (most cartridges have two coils mounted on a single former).
The coils are of OCC mono-crystal high purity, oxygen free copper. A soft magnetic alloy yoke of cobalt and iron plus Neodymium magnets comprise the rest of the generator system that produces .4mV output with an internal impedance of 12 ohms. The .26mm cantilever of solid boron is fitted with a 40x7µm line-contact stylus.
Musical Surroundings' Garth Leerer suggested that the two-piece construction might make possible 'in-the-field' stylus replacement. With its $2000 price, the Teatro continues AMG's "value added" philosophy.
<!- ------------------------------------>
| | | | | | | | | | | |
| --- | --- | --- | --- | --- | --- | --- | --- | --- | --- | --- |
| | Equipment Reviews | | The Gruvy Awards | | Blogs | Columns | | Show Reports | | News |