Andover Audio SpinDeck2 Turntable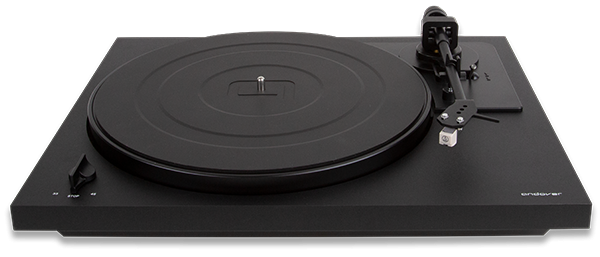 Some sequels are worth waiting for more than others. Case in point: Andover Audio's SpinDeck2 turntable, which is the replacement piece for the company's well-received SpinDeck belt-drive turntable. (We duly reported on the entry-point SpinDeck last fall, right here.)
The tech stats are these. The SpinDeck 2 adds electronic speed control and end-of-the-record automatic shut-off and arm return. Lifting the tonearm from the armrest will start the platter, and returning the tonearm will stop it.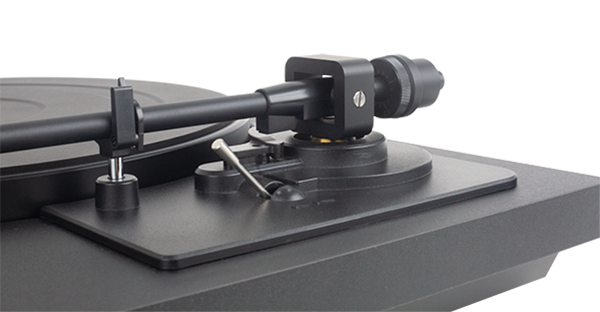 The aluminum tonearm features a fully adjustable counterweight and standard 0.5in cartridge-mounting system, enabling substitutions for virtually any cartridge you might prefer. That said, an Audio-Technica AT3600 magnetic phono cartridge comes pre-installed on the SpinDeck2.
The sturdy MDF plinth — available in either black or white — and soft rubber vibration isolating feet are said to provide the SpinDeck2 with "solid stability for skip-free playback" (their words). SpinDeck 2 also features a built-in RIAA phono preamp, again making it compatible with virtually any system. The preamp may be bypassed for use with systems that do not require it, like Andover Audio's own SpinBase and SpinBase MAX turntable system. (If you're also interested in learning more about the now-available SpinBase MAX, we reported on it here late last year.)
Other features of the SpidDeck2 turntable include a cast machined-aluminum platter with damped silicone rubber mat and an electronically stabilized DC motor. The SRP for the SpinDeck2 is $299.
If you want to learn more about Andover Audio, go here.
If you want to order the Andover Audio SpinDeck2, go here.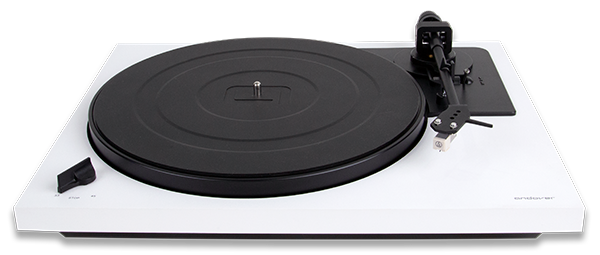 ANDOVER AUDIO SPINDECK2 TURNTABLE
($299)
Features & Specs
Nominal speeds: 33 rpm, 45 rpm; both ±2%
Wow and flutter: 33: <0.20%; 45: <0.20%
Signal-to-noise ratio: >67dB A-Weighted
Effective tonearm length: 8.5in (214.5mm)
Overhang: 22mm
Power consumption: 1.5W
Power adapter: Universal 100-240VAC / 50-60Hz
Dimensions (w/h/d): 420 x 119 x 340mm
Weight: 10lb (4.5kg)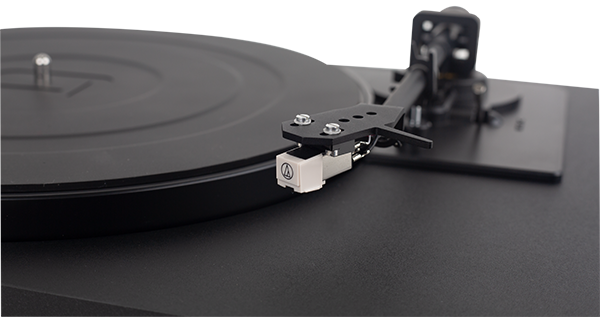 Specs for included Audio-Technica AT3600
phono cartridge
Frequency range: 20-20.000Hz
Channel separation: 24dB/1kHz
Channel Balance: <1.5dB
Output voltage: 4.2mV @ 1kHz, 5cm/sec
Recommended load impedance: 47kohms/200-300pF (MM input)
Stylus type: 0.0006in (conical bonded diamond)
Recommended tracking force: 2.5-3.5g
Replacement stylus: ATN3600L stylus
Weight: 5.7g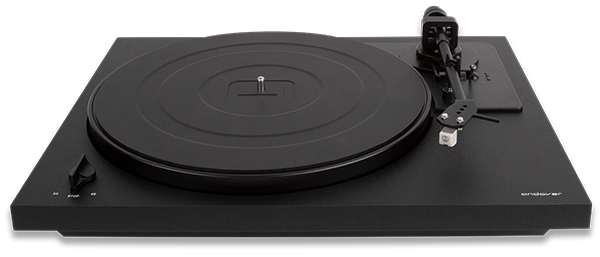 <!- ------------------------------------>