Kronos Demos New $21,500 Sparta Turntable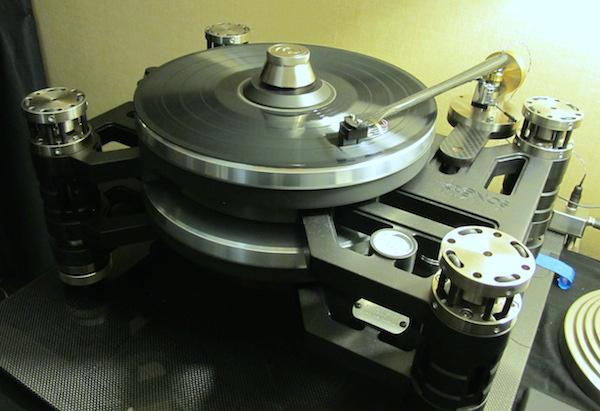 Though the Sparta AXPONA demo unit was still a prototype, a company spokesperson claimed the unit was "a few weeks away" from going into full production. The $21,500 'table was demoed with the company's $6500 "Black Beauty" carbon fiber tubed arm. Analogplanet hopes to snag one for review later this year.
The 'table uses two, counter-rotating platters to cancel out "suspension-rocking".
<!- ------------------------------------>
| | | | | | | | | | | |
| --- | --- | --- | --- | --- | --- | --- | --- | --- | --- | --- |
| | Equipment Reviews | | The Gruvy Awards | | Blogs | Columns | | Show Reports | | News |