Lyra Launches Etna Phono Cartridge at RMAF 2013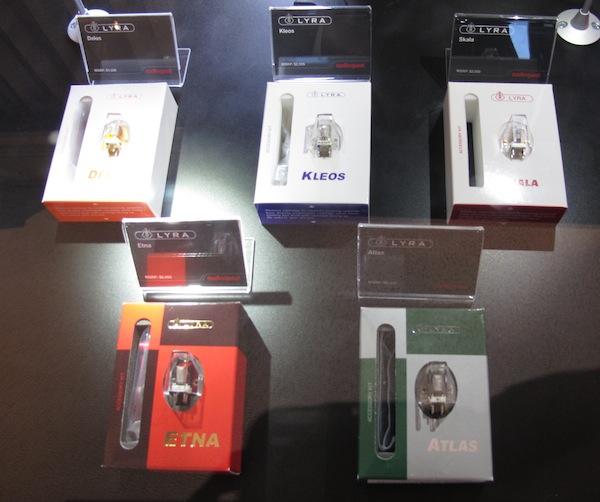 Lyra, now distributed domestically by Audioquest, officially launched its new Etna phono cartridge (red, lower left) at RMAF 2013. Priced at $6995, the Etna's introduction effectively ends the $6500 Titan's long production run.
Lyra's Stig Bjorge and Audioquest's Joe Harley just smirked when I asked them how it compared to the Titan i.
As they handed me an Etna review sample, I asked how it compared to the $10,000 Atlas. Their expression again didn't change. Hmm.
Looking at the Etna box, I noticed the serial # was ET6101, which is serial #1. I am not worthy, but apparently they think I am so who am I to argue?
<!- ------------------------------------>
| | | | | | | | | | | |
| --- | --- | --- | --- | --- | --- | --- | --- | --- | --- | --- |
| | Equipment Reviews | | The Gruvy Awards | | Blogs | Columns | | Show Reports | | News |