Suspiro Phono Preamp From Odyssey Made in USA Includes Upgrade Path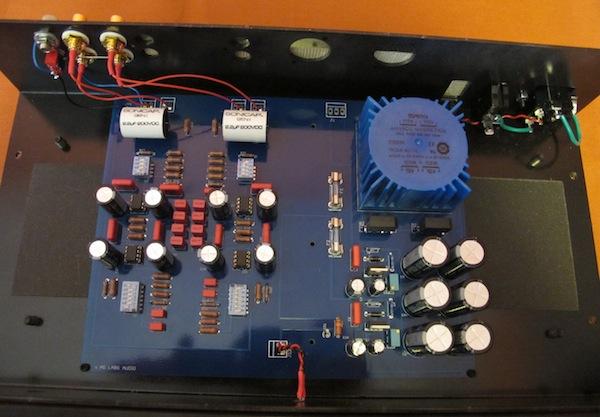 Odyssey's new Suspiro MM/MC phono preamplifier is based upon two independent gain stages using wide-bandwidth FET op-amps and hand-matched to less than 0.5% in the RIAA network. Gain is switchable 40, 46, 54 and 60dB. Loading via dip switches is 50-100-1K-47kohms.
The Odyssey is designed and built in America (Indiana). Designer Alex A. Gonzalez walked me through the meticulously laid out circuit board. The unit features chassis mount RCA jacks and an attractive machined aluminum front plate.
The $1200 price surprised. More surprising is that for an additional $700 you can add an outboard power supply attached via an umbilical featuring a massive power transformer, upgraded parts in the main unit including lower noise FET op-amps and superior RIAA resistors.
If you buy the basic unit for $1200 and like it enough to go for the upgrade, you pay no penalty. Odyssey will upgrade and charge you just the price differential.
Analogplanet.com will be reviewing this soon.
<!- ------------------------------------>
| | | | | | | | | | | |
| --- | --- | --- | --- | --- | --- | --- | --- | --- | --- | --- |
| | Equipment Reviews | | The Gruvy Awards | | Blogs | Columns | | Show Reports | | News |