All Points Bulletin! Have You Seen This Turntable?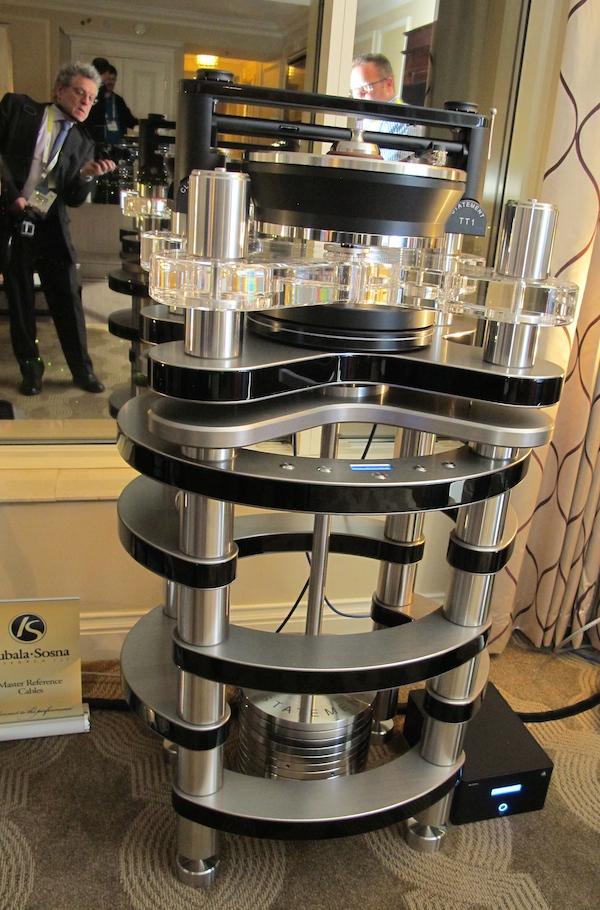 The photo shows Clearaudio's top of the line $170,000 Statement turntable.
While speaking with Clearaudio's Robert Suchy and Musical Surroundings' Garth Leerer who imports the line to America I learned something both amazing and appalling: the late Harry Pearson's home had been twice burglarized before his passing.
The first time thieves took whatever among the high end audio in the house they could carry. Upon hearing the news Suchy and Leerer made plans to ship to Sea Cliff a Statement packing container to retrieve the review sample that had been with HP for almost a decade.
But before they could implement their plan the thieves again struck and did what seemed impossible: they hauled off the $170,000 Statement!
Insurance will not cover the loss so armed with the serial number Suchy and Leerer hope to catch the perpetrators when they either attempt to sell it or contact the company for spare parts.
(And yes, that's analogplanet editor Michael Fremer in the mirror reflection taking the picture. Cleans up nicely, don't you think?)
<!- ------------------------------------>
| | | | | | | | | | | |
| --- | --- | --- | --- | --- | --- | --- | --- | --- | --- | --- |
| | Equipment Reviews | | The Gruvy Awards | | Blogs | Columns | | Show Reports | | News |