Vana Ltd. Now Distributes E.A.T. Line of Turntables and Electronics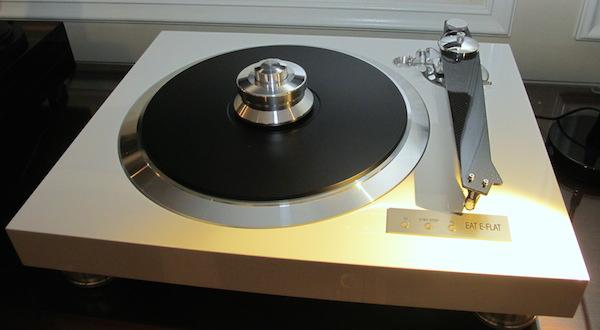 Vana Ltd. now distributes the E.A.T. (European Audio Team) turntables and electronics. The company was founded more than ten years ago by Jozefina Krahulcova (now Lichtenegger) to produce and distribute vacuum tubes. The tubes, partially manufactured at the Tesla factory in the Czech Republic (as seen in a recently posted video on this website) are now distributed worldwide.
While Jozefina later married to Pro-Ject founder Heinz Lichtenegger, and the E.A.T. turntables are built at the Pro-Ject factory, rest assured that the designs are Jozefina's and if you think otherwise you've not met Jozefina! Her designs are technically competent, making use of some parts common to Pro-Ject designs, but much is unique in these 'tables as the E-Flat's flat arm makes obvious. But Jozefina also pays attention to style, producing turntables that are as attractive as they are high performance.
Here's a video hosted by Vana Ltd.'s Kevin Wolff that runs you through the E.A.T. product line. Please excuse the mediocre sound: the video was recorded before I realized I'd placed the wrong back on the GoPro case.
<!- ------------------------------------>