New Sperling L-3 Turntable From Germany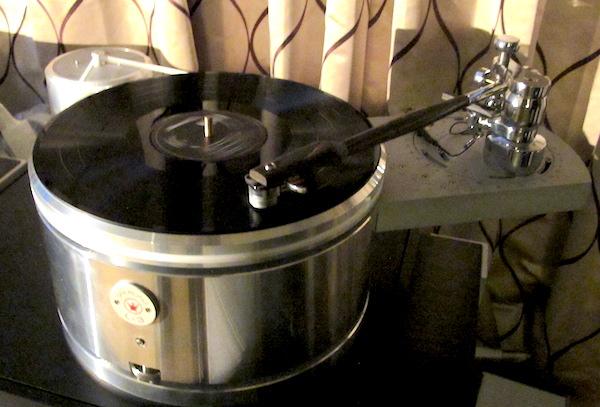 American importer Audioarts introduced the new Sperling L-3, "baby brother" to the larger L-1. The new L-3 is a high mass design featuring an outboard motor driving the platter with recording tape leader.
Shown with the new Sperling tonearm. 'Table price is $19,000. Add around $10K for the arm.
<!- ------------------------------------>
| | | | | | | | | | | |
| --- | --- | --- | --- | --- | --- | --- | --- | --- | --- | --- |
| | Equipment Reviews | | The Gruvy Awards | | Blogs | Columns | | Show Reports | | News |