High End Munich 2015 Wrap Up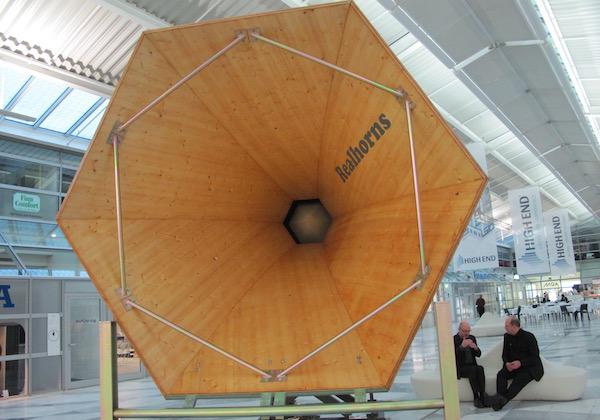 High End Munich 2015 was an incredible show, particularly for the introduction of new analog gear.
There was more to report than we covered, but most of what we have not covered will not be imported to America.
Considering how much we have covered that will be available in the United States come fall, we didn't need to "pad" the coverage with unobtainable gear to make it seem complete.
Show Statistics:
6588 trade visitors from 71 countries (+22% over the previous year)
506 exhibitors from 41 countries (+11%)
20,637 attendees (+16%)
And that last number isn't based upon counting one visitor three times if he or she attends for three days!
Most embarrassing moment
At the Yamamura Crawley booth:
I had been told a few years ago that legendary audio designer Be Yamamura had passed away, so when I saw the "Yamamura Crawley" booth and a pair of Mr. Yamamura's famous (and quite large) horn speakers, I went over to someone at the booth and said "Did you license the name and designs from the estate of Be Yamamura?"
They looked at me as if I was crazy. "Be isn't feeling well but he'll be here tomorrow!"
"But someone told me a few years ago that he'd passed away!"
"No, he's quite alive. He had a stroke and was out of commission for a while but he's back now."
I was so happy to again greet Mr. Yamamura!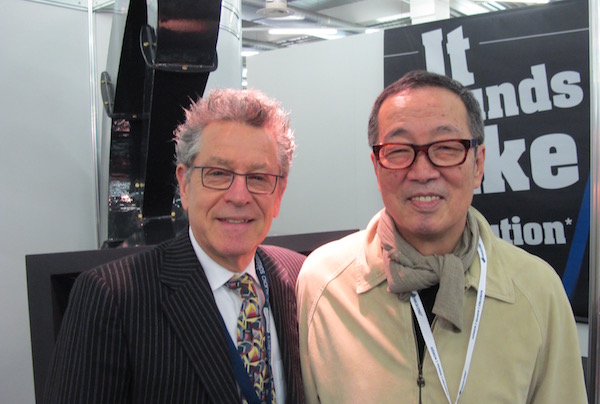 Another stellar moment was meeting Tesuji "Ted" Aoyagi, father of Tetsuaki Aoyagi, developer of the DS Audio DS-W1 optical-based phono cartridge.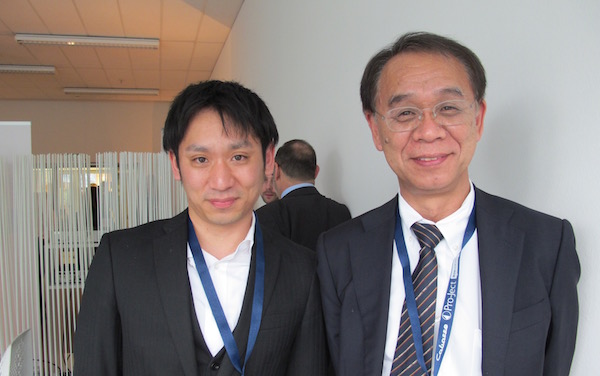 The older Mr. Aoyagi was involved in the development of the optical joystick and optical mouse and worked for Nakamichi where he was involved in the creation of the Nakamichi turntable that corrected for record eccentricity, among other things.
Father and son showed me upcoming projects that are under development that can't at this time be divulged but when they are, you will like them!
There is a "floor walking" video like the ones posted over the past few years, but unless there's strong demand we'll skip it this year.
Now on to The Newport Beach Show starting this Friday, May, 29th. Though analogplanet will be there and do some seminars, coverage will be limited. We're "showed-out" and after Newport, don't expect there to be many product introductions.
So there will be show coverage but it will be more limited to "color commentary" unless there's significant news.
We hope you enjoyed the High End Munich 2015 coverage!
<!- ------------------------------------>