Thomas Schick Explains His Turntable Design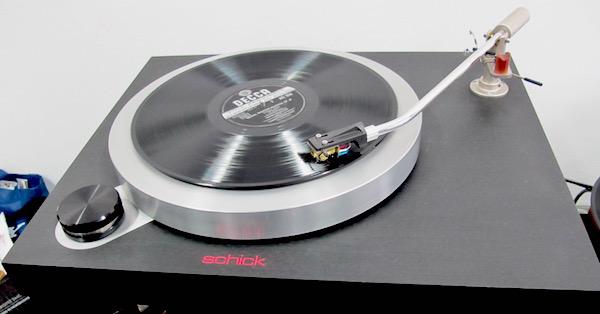 Thomas Schick, best known for his tonearms, is producing a turntable in limited quantities.
In the Silbatone room, where ever year the son of a major Korean industrialist assembles an absolutely insane horn system just for the hell of it and at great expense, Mr. Schick ran me through the 'table's design basics.
As a YouTube channel subscriber pointed out minutes after the video went up, even on YouTube and on a computer, the violin piece playing through the big horn system using Schick's turntable and arm, sounds alarmingly real!
<!- ------------------------------------>
| | | | | | | | | | | |
| --- | --- | --- | --- | --- | --- | --- | --- | --- | --- | --- |
| | Equipment Reviews | | The Gruvy Awards | | Blogs | Columns | | Show Reports | | News |