Kronos Audio Technology Introduces Sparta .5 Turntable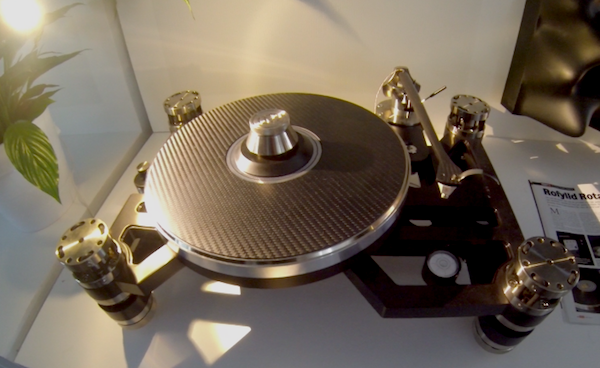 Canada-based Kronos Audio Technology introduced its least expensive turntable. The $15,000 Sparta .5 is as the name suggests half of a $22,500 Sparta turntable. The .5 has but one platter.
However, once you're ready for the full Kronos dual-platter, dual motor technology, the .5 is easily upgradable for an additional $7500. In other words, you pay a $1000 penalty for not buying the Sparta in the first place, which sound fair enough.
One advantage: if you don't hear an improvement from the upgrade you can return it. "That won't happen" said a confident Louis Dejardins, the 'table's designer.
<!- ------------------------------------>
| | | | | | | | | | | |
| --- | --- | --- | --- | --- | --- | --- | --- | --- | --- | --- |
| | Equipment Reviews | | The Gruvy Awards | | Blogs | Columns | | Show Reports | | News |