High End Munich 2018 Day One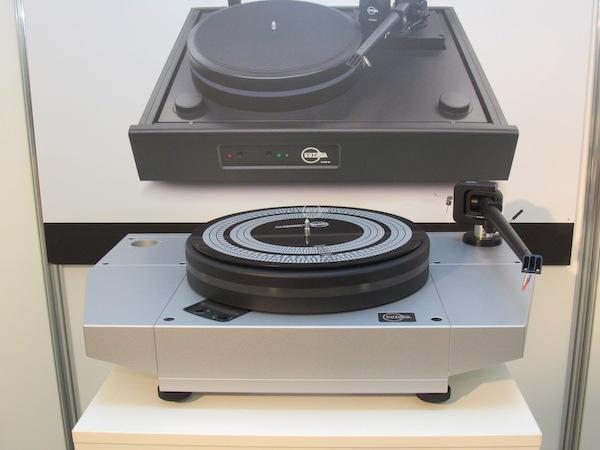 Day one High End Munich 2018 was as new analog gear-packed as you would hope it might be. The image at the top is of a new Kuzma turntable priced at around $8000 dollars (don't hold me to that amount) that uses the same drive system as the far more expensive Stabi M that I reviewed last year in Stereophile. The differences are explained by Franc Kuzma in the approximately hour and a half video covering all of day one's coverage.
Though I stayed up until 2AM editing the hour and a half video of day one's coverage and awoke at 6:30 to continue editing, I was unable to finish and upload it before I had to jump in the shower to prepare for a 10:00AM interview with Ortofon's Leif Johannsen who is going to take us through the design of the new Ortofon MC Century cartridge and give us a glimpse of the company's plans for its 100th anniversary celebration.
So patience please and the video will appear here as soon as possible!
<!- ------------------------------------>
| | | | | | | | | | | |
| --- | --- | --- | --- | --- | --- | --- | --- | --- | --- | --- |
| | Equipment Reviews | | The Gruvy Awards | | Blogs | Columns | | Show Reports | | News |