Optical Cartridge Designer Interviewed by Analogplanet.com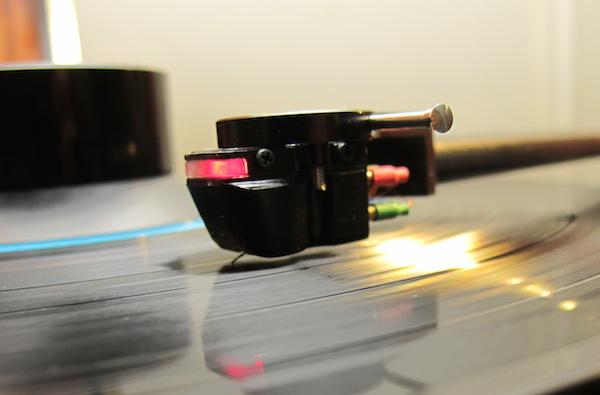 We covered the introduction at last fall's The New York Audio Show of the DS Audio DS-W1 "Nightrider" Optical Phono Cartridge and Equalizer imported to American by Musical Surroundings. At the 2015 International Consumer Electronics Show we had an opportunity to talk with the cartridge's 27 year designer Tetsuaki Aoyagi.
We also had a chance to listen to the new cartridge for a considerable length of time and found the sound to be "reel-to-reel" tape-like in its smoothness and drive and tonally notably uncolored. The cartridge and power supply, which also includes equalization (though not exactly RIAA because of the different operating principle) and sufficient gain for a line level input sells for $8500.
We sat down for an impromptu interview with Mr. Aoyagi under difficult acoustical and lighting conditions. The audio is not as good as we'd hoped for but if you listen carefully and make use of your volume control as needed, you should be able to follow the conversation—we think it's worth the effort.
<!- ------------------------------------>
| | | | | | | | | | | |
| --- | --- | --- | --- | --- | --- | --- | --- | --- | --- | --- |
| | Equipment Reviews | | The Gruvy Awards | | Blogs | Columns | | Show Reports | | News |